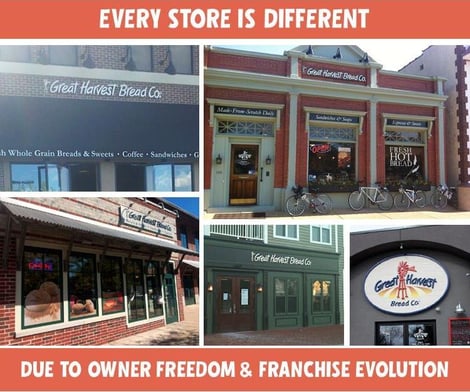 If you are thinking about opening your own Great Harvest bakery cafe, you will most likely want to visit some stores to see our franchise concept in action. Visiting different Great Harvest bakery cafes and speaking with existing owners is a key part of the due diligence process. As you visit different locations, you are likely to see a wide variety of store models and menu selections. You will probably wonder, "Is this what it means to be a Freedom Franchise?" The answer to that question is yes and no.

The Freedom Franchise concept does allow you to customize many aspects of your bakery, especially in regards to design aesthetics and even menu selections. Visually, each Great Harvest bakery cafe should be a reflection of the owner and the community in which it is located. We expect every Great Harvest location to have its own character, and that is certainly part of the Freedom Franchise concept, but it doesn't explain all of the differences you will see when visiting various Great Harvest stores.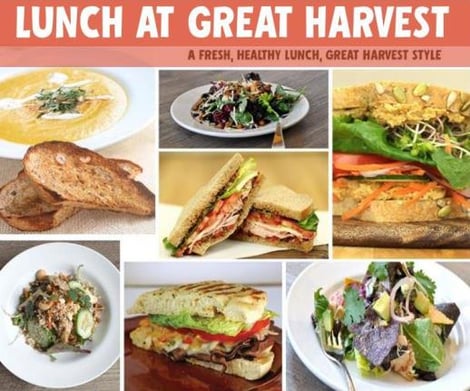 Why do some Great Harvest bakeries open five days per week, sell only bread products, and have no seating while others operate six or seven days per week, offer a fully developed cafe menu (in addition to the traditional bread products), and have 40+ seats? And why do some bakeries combine certain elements of a traditional bread store with other elements of a cafe? Aside from the Freedom Franchise concept — which provides owners with substantial flexibility — the biggest differences most often result from the evolution of our business model.

You will want to ask owners of the stores you visit some of the following questions to get a better understanding of how their store model might fit into an evolution that has been taking place over the 30+ years that the Great Harvest franchise has been in business:
When did this bakery or bakery cafe open?
Are you the original owner?
How long have you owned this business?
Has the store been remodeled over time?
When was your last remodel?
Do you stay current on recommendations from the franchise?
How often do you incorporate new products?
Is your current menu in line with current franchise recommendations?
Do you incorporate new products being recommended by the franchise? Why or why not?
How much interaction do you have with the franchise?
If you open a Great Harvest bakery cafe today, you will open with menu options that might not have existed even two years ago, let alone 30. While all Great Harvest stores evolve over time, some make updates and adjustments more frequently than others. It will be important when you visit our locations to get an understanding of how relevant this bakery or bakery cafe might be to the one you will be opening.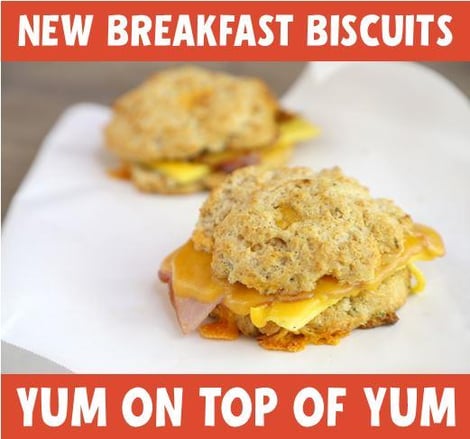 The good news is that no matter which location you visit, it all starts with the bread. Great Harvest was born out of a single (and amazingly delicious) whole grain bread recipe. Over time, we've branched out to develop an array of products with a nod to our roots. Our bakery cafes are locally-famous for their great-tasting, slow-made-from-scratch food that goes far beyond our classic five-ingredient Honey Whole Wheat. Today, customers are as likely to get hooked on our addictively good sandwiches or cookies as they are a loaf of whole grain bread! And we approach the creation of all our food with the same basic "real food" principles that were baked into our first loaf.

When you open your Great Harvest bakery cafe, you will own your town's "Bread Heaven." A destination where your customers can enjoy bread in all its forms — from biscuits, scones, muffins and toast, to sandwiches where the outside is as good as the inside. And that's just for breakfast. You can serve our specialty salads and new grain bowls as well as freshly made soup, cookies, cakes, and health bars. All made fresh with proprietary techniques which you will have been thoroughly trained on here in our kitchens in Montana.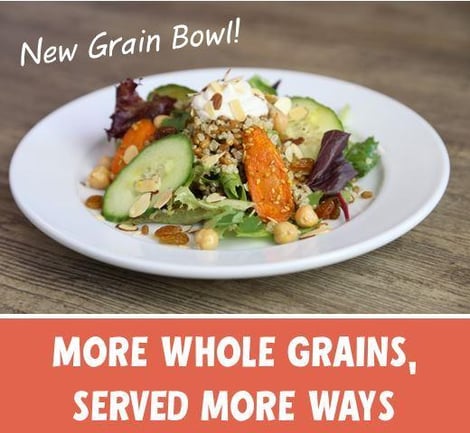 Will the Great Harvest locations you visit as part of your due diligence incorporate all of the product offerings that you will have when you open? Chances are . . . probably not. Will the menu you open with be the same one we recommend two years from now? Chances are . . . probably not. For that matter, will you want to keep the same menu you open with? Probably not, because you will learn more about local tastes and preferences as you go and alter your menu accordingly.

Our CEO has written a lot about evolution and the necessity of change to stay competitive and keep up with demand. Our corporate chef has blogged several times recently about new product offerings he's developed. Thanks to the Freedom Franchise, that simply means there will be more options for you to explore, and more ways to grow your business with Great Harvest.

Our business is one built on tradition, baking from scratch just the way our parents, grandparents, and great-grandparents did. But, that doesn't mean that we won't keep evolving and adding to those traditions!
Join the evolution. bake up small business success with Great Harvest:
Read more about Great Harvest's evolution: