I last wrote about
doing due diligence on bakery franchise ownership
with Great Harvest in 2013. This time around I wanted to incorporate some questions from other sources. After all, you can never have too many questions when it comes to investing in a business. Where information is readily available on our site to answer these questions for Great Harvest, I've included appropriate links.
Any franchise purchase ─any business─ involves risk. Before you partner with the Great Harvest franchise, we want you to be confident that
for you
the opportunity outweighs the risk, the potential rewards outweigh the hard work, and that this is a business and business model that you feel passionate about. We're here to give you the information you need to decide for yourself.
Qualitative Due Diligence:
Quantitative Due Diligence:
What are the franchise fees and royalty rates? (Get more information about Great Harvest's startup costs here).
Are there advertising fees? (Great Harvest does not charge a franchise advertising fee).
Do fees make sense in terms of value you can expect to get?
Are you paying for things you could realistically do independently (considering resources, experience, etc.)?
What is the actual total cost of getting a new franchise up and running? (See typical total investment detail for Great Harvest here).
When can you expect to break even? (We wrote a blog about that here).
Will you be able to pay employees and have enough to pay yourself what you need?
What are the renewal terms?
What is the failure rate?
What's the turnover rate?
What kind of geographic territory are you entitled to with exclusivity?
What are your transfer and termination rights?
What are the dispute resolution provisions?
Is there a history of litigation? (We thankfully don't have one, but be sure to check out Item 3 of any franchisor's FDD.)
Sources: Franchisehelp.com and Forbes.com
Where Should You Go for Information?
1.
Ask the franchisor.
At Great Harvest, we love to talk to people about the bakery business.
Contact us
with your questions anytime.
2.
T
he Franchise Disclosure Document (FDD)
. Great Harvest has one of the most detailed FDDs of any franchise because we are committed to transparency (and we are also really proud of our performance). We recently updated our FDD to reflect the latest data and we send you a copy after you send a qualified
application.
Our FDD includes our Franchise Agreement and historical information for franchise financial performance based on system averages.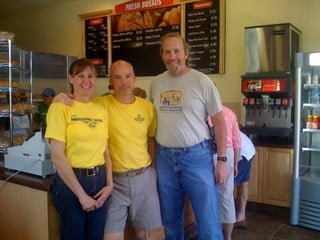 3.
Before committing to a franchise, you should
meet the CEO
and understand their role in day-to-day operations and their strategy for growing the franchise. You should also
meet the franchise staff
and understand their qualifications and experience. At Great Harvest, this occurs during your
Experience Great Harvest Day
here in Dillon, Montana.
Some questions you might ask yourself:
Are these people I want to work with?
Do I feel confident in their abilities to help me build a successful business?
When I talk to them, do I feel like I'm just being given a sales pitch?
Do I feel pressured?
4. Talk to franchisees. We are happy to connect you with other bakery owners as we get to know each other. We will match you up with the franchisees that are best able to give you relevant information about your future as a bakery owner. For example, if you are interested in owning a bakery as a solo owner-operator rather than as part of a team, or if you have young children and have questions about work/life balance, we'll connect you with someone who took a similar path. Of course, you can always stop in your local Great Harvest bakery and talk to them as well!
Here are some recommended questions to ask:
What support is available for franchisees?
Were you satisfied with the training?
What was your experience to break even?
What do you get for your royalty payments?
What is it really like to work in this business?
What were your hurdles?
How close was your experience to the FDD?
What worked? What didn't?
Would you do it again?
Talking to Great Harvest Bakery Franchise Owners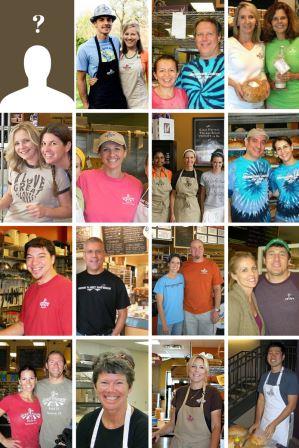 When you talk to a Great Harvest franchisee about profitability, you should also ask them about their hours of business and their product line, which should both be considered along with earnings. For example, at Great Harvest the performance of bakeries that only offer bread and goodies is quite different from those that also offer café beverages and sandwiches. Great Harvest doesn't require stores to offer all products because we are a
Freedom Franchise
, but it would be important to consider as you talk to owners and evaluate franchise performance. Unlike some franchises where all locations have rigidly-defined operating directives, in the Freedom Franchise when you compare two bakeries, you may not be comparing apples to apples.
Don't overlook former franchisees. What happens if one day you want to
leave the franchise
? Will you be locked into a contract you can't get out of? Are franchisees leaving a franchise in droves because of a larger problem? How hard is it to leave the franchise system? At Great Harvest, we help our franchisees when they are ready to leave. It actually creates a great opportunity for new franchisees to
buy an established bakery
at a significant savings. Because these
existing bakeries for sale
are so appealing to new owners, it helps outgoing franchise owners get on to their next destination a little easier. Win-win.
Those are all the standard types of questions you should cover while doing due diligence on a franchise. But there is one very important thing that is not included in every due diligence checklist, and it's one we at Great Harvest really believe in:
fit.
Don't Overlook Fit: Your Business is Also a Lifestyle Choice
A due diligence checklist should have qualitative and quantitative items to research, but don't forget that as an owner/operator of a small business, the business will take up a significant part of your life. Of course you want something that makes sense on paper, but it's just as important to find a business that makes sense for you.
To that end, here are some additional questions you might consider:
Will it bother me to be part of a franchise that controls everything from uniforms to wallpaper and the fixtures I must buy?
Do I care about whether the food I'm serving is healthy, wholesome and nutritious?
Is this a business that I can feel good about?
How can I align this business with things I'm passionate about and make it something that I love?
Will I be forced to do the same thing every day like a machine, or can I make my own choices and try new things?
Does this business allow work/life balance?
Is my personality suited to a business that depends on customer service?
Will I feel like I am part of something larger, with a real support network?
Will I be frustrated by an inability to make choices about products, ingredients, and other day-to-day aspects of the business?
Do I want to drive down the street and see three other stores from the same franchise as mine?
Will I be bored from the monotony of having to follow rigid directives with no room for creativity?
Will this business slowly suck the joy from my existence?
You will likely never hear anyone at Great Harvest say that one solution is the best solution for everyone. It's just not what we are about. Great Harvest's bakery franchise may or may not be the right fit for you. Get to know us better and you'll see for yourself.
If you are new to Great Harvest, download our eBook to learn about our unique way of doing business.