The Great Harvest Bread Company franchise opportunity starts with the bread, the foundation upon which you can efficiently build out a territory and dominate markets – even where Panera Bread and other sandwich shops exist. Here are five reasons why Great Harvest Bread Company is a slice above other food franchise opportunities:
1. Our Bread is Handmade and Authentic
Baked goods made from scratch always taste better than anything else. Just ask any of our customers at any of our 195 (and counting) locations across the United States. They, their friends, families and co-workers visit Great Harvest Bread Company bakery cafes and cafes because they crave authentic, great-tasting and nourishing food like their parents, grandparents and great-grandparents used to make.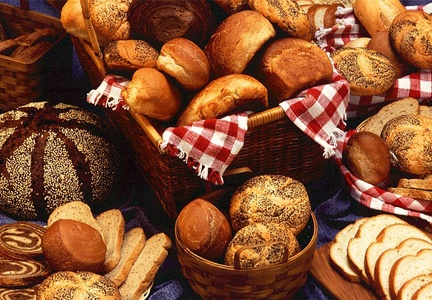 What makes our bread better than our cookie-cutter competitors? Our franchisees freshly mill their wheat to flour every day for bread and other baked goods with greater depth of flavor and better texture. Thus, our bread is genuinely fresh. And, our flour isn't processed like most commercial flours. The less processing flour is subjected to, the more flavorful and nutritious the bread will be. Our flour is truly whole grain, which is complemented with simple ingredients to bring out the sweet and nutty flavor of the wheat. Our top-selling Honey Whole Wheat bread is a good example, which uses only water, salt, fresh yeast and honey, along with our freshly-milled flour to create a superior loaf of bread.
2. Our Bread is Better for You
Not only do whole grains pack more flavor, they're also better for you. This makes Great Harvest Bread Company a better-for-you alternative to many fast casual restaurants.
We mill and use whole grain wheat flour because it allows less time for nutrients to deteriorate. Our flour keeps intact the three components that make up whole wheat grain – the germ, bran and endosperm – which contributes to both flavor and health benefits.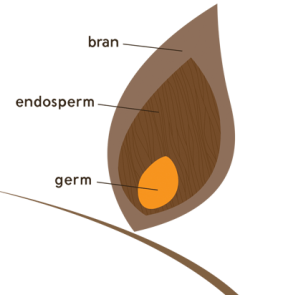 Our nutrient-loaded breads, meet the growing consumer demand for healthier restaurant dining options. An increasing number of people in the United States choose where to eat based on how healthy the menu is at restaurants in their area. Since whole grain breads are the foundation for what we serve, it's easy to see why our customers choose our bakeries and cafes.
3. We Use Local Ingredients
Our customers, reflecting a growing number of Americans who prefer locally-sourced goods, appreciate that the Great Harvest Bread Company franchisees in their communities have the freedom to source ingredients from local suppliers.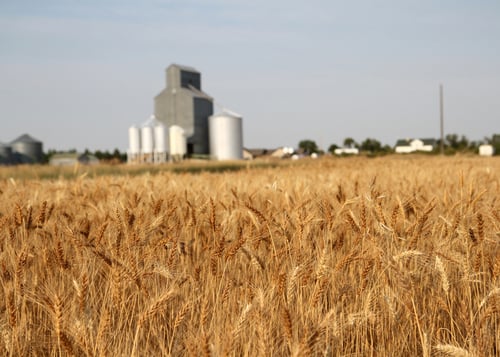 Using wheat from family farms in the Golden Triangle of Montana is the only thing we require of our bakery and cafe owners, from an ingredients standpoint. Every other ingredient can be sourced locally, if our owners choose. For example, some franchisees have used beer from their local breweries to make Bacon Cheddar Beer Bread. Some have used locally grown fruits in scones, breads and muffins. This freedom also allows franchisees to change their menus seasonally to offer specialty products in the spring, summer, fall and winter. By allowing our franchise owners to source locally, that also means a wider variety of menu items across the entire Great Harvest Bread Company system. No two menus may be the same, which means you never know what specialty might be in store at any given bakery or cafe.
4. You Have Complete Control Over Your Freedom Franchise
Great Harvest Bread Company is a unique franchise because we offer a large amount of freedom to our franchise owners along with the benefits of typical franchises. Our franchise owners call the shots across their stores – which is key when managing multiple stores across your territory.
Your Great Harvest Bread Company franchise can be as turn-key as you want. There are just a few things that bakery owners must do since we are a franchise with a proven system:
Use wheat from the Golden Triangle in Montana, where the highest quality grain in the world is grown
Mill wheat on site or at your Hub, which is a bakery and cafe, and deliver it to your Spokes, which are straightforward cafes
Sell product within 24-36 hours
Other than that, franchise owners have freedom over their business. There is no universal pricing, décor, etc. You can even choose what to advertise, and you can vary your menu and offerings to meet the needs of your local market.
5. Our Hub & Spoke Model is Ideal for Multi-Unit Ownership
At this point, you may ask yourself, "How do I provide Great Harvest Bread Company's menu offerings, at my discretion, while competing with Panera?"
With our Hub & Spoke model, which is ideal for multi-unit ownership, we provide you with an incomparable investment opportunity that allows you to own multiple locations under one agreement and gives you a leg up on competing against Panera. You can own several Great Harvest Bread Company locations for the price of a single Panera through our Hub & Spoke model.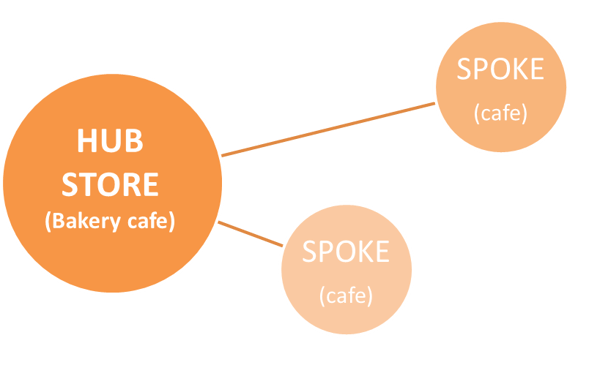 The main bakery cafe is your Hub, and the additional cafe stores are your Spokes. Your Hub store delivers to the Spokes, which makes generating revenue efficient and effective. Here's how:
It's cost effective – Since the bread is supplied by your Hub, you're able to operate at a lower cost per Spoke
You can go anywhere the competition can't – The smaller-sized Spoke stores provide you with the flexibility to capture high-traffic areas with as little as 1,500 sq. ft. Other bakery cafes like Panera have higher minimum space requirements, which do not allow them to operate in the same villages and towns where we can operate.
Better quality control – You are your own supply chain, delivering fresh baked bread to your Spoke stores from your Hub. And, your Spokes can also bake their own goodies, filling each store with the aroma of fresh baked products.
If you're interested in a franchise opportunity with an innovative brand committed to your success, Great Harvest Bread Company is the right opportunity for you. To learn more about the Great Harvest Bread Company franchise opportunity, contact us today.
Contact Us