Starting a business may be your goal for 2013, but where do you start?

Create a due diligence checklist of questions.

As the Director of Sales and Franchise Development for Great Harvest, I am fortunate to have the opportunity to speak regularly to prospective franchisees, most of whom are already loyal customers and incredibly enthusiastic about the potential to own and operate a bakery cafe.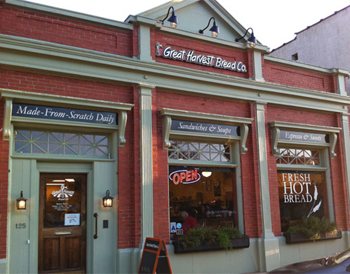 Each of these conversations reaffirms my own passion for this business, and although my first inclination is to share all of the reasons why you will find a Great Harvest bakery cafe to be an amazing and rewarding business, I do realize that it is not the right franchise opportunity for everyone. Very early in the conversation, I begin to discuss the importance of fit for the prospective franchisee, as well as for us. This truly is a business partnership, with long term commitments and obligations for all parties involved.
Entering into any business partnership requires a certain level of trust and confidence that expectations will be met and promises delivered on. Thorough investigation into the potential opportunity is essential. Obviously, financial expectations are a huge consideration, but there are many other factors that can be just as critical in evaluating whether or not owning and operating a Great Harvest bakery cafe is the right decision for you.

Our Freedom Franchise concept is appealing, providing you with the support of a proven system, while allowing you the freedom to customize the business to make it your own. Each bakery in our system is unique to the owner and community in which it is located. We love the authentic nature of each of these businesses, but also realize that the freedom franchise model can be more difficult to evaluate as a potential business owner than a cookie cutter franchise.
As you begin your investigation, you will find that there are pros and cons to owning and operating a Great Harvest bakery cafe, and what one individual considers a pro, could easily be a con for someone else. We want to make sure that you have weighed all of these factors, and ultimately determined that this business has the potential to meet your financial expectations, as well as providing you with a business that you are passionate about and one that fits and is well suited to your lifestyle.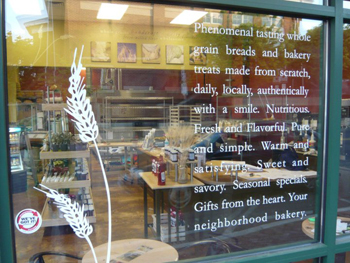 Through the process, our FDD (Federal Disclosure Document) will provide you with a thorough overview of our Franchise Agreement and historical information for financial performance based on system averages. Once you have had an opportunity to review this information, we will begin getting to know each other better through a series of Question and Answer sessions. We will also direct you to start your due diligence process.
My top 6 recommendations for a thorough due diligence list include:
exploration of your community to determine suitability for a whole grains bakery cafe
investigation into options for financing your bakery cafe and ensuring that you will have enough cash reserves for emergency purposes
conversations and document review with your attorney and financial advisor
discussions with your friends and family
evaluation of the training and ongoing support provided by the franchise
and, perhaps most importantly, extensive interviews with and visits to numerous Great Harvest bakeries to discuss pros and cons with our owners who live and breathe this business every day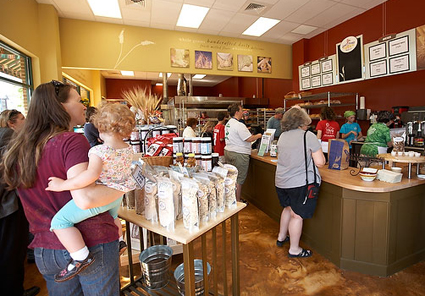 There is risk in any franchise purchase. We want you to make sure that after thorough due diligence, you have determined that the opportunity outweighs the risk, that the potential reward outweighs the hard work that you will be putting in, and that this is a business and business model that you still feel passionate about. If you would like more information, please do not hesitate to contact me at any time. I can be reached by this contact form. You can also download a free information packet below.