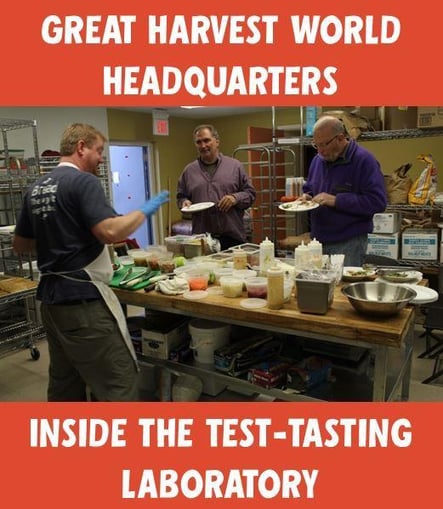 One my favorite roles as the Corporate Chef at Great Harvest is the research and development of new products. A true cook at heart, what I love to do is create new recipes and know that folks around the country are enjoying them at their local Great Harvests. I am trying to spend more and more of my time on pure menu R&D to keep the pipeline filled with delicious new products for our current and future franchisees.
Innovative New Products Continue to Expand Great Harvest's Menu
The last few years at Great Harvest have been what our CEO Mike Ferretti has affectionately termed "a golden age of product development." Things are moving fast and furious. The food landscape is changing. Sometimes it feels like we may never catch up to the increasing consumer demand for product lines that were once considered secondary or even tertiary, after our delicious breads. I'm talking about menu items that draw people in for breakfast, lunch, and dinner.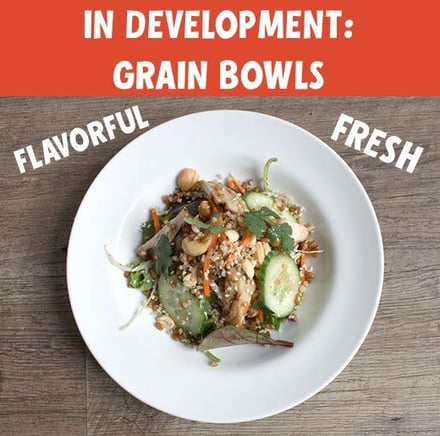 Competition is fierce for those dine-away-from-home dollars which recently eclipsed the money spent on food consumed at home for the first time in recorded history. Make no mistake: Great Harvest wants its share of the pie and is going to great lengths to get it. Our most successful stores are feeding people meals from the time they open the doors in the morning, through a busy lunch service, and well into the dinner hour. Whether on their way home from work or running around, picking the kids up from activities, many folks consider it a blessing that they can roll into one of our bakery cafes, be greeted with a smile and not have to worry about what's for dinner.
The New Product Development Process
When we are developing new products, it truly is a community effort with no bad suggestions and great ideas that can come from anywhere. Sometimes I hit the nail on the head the first try. More often than not we taste, and eat, and make changes, and taste again. And again. And again.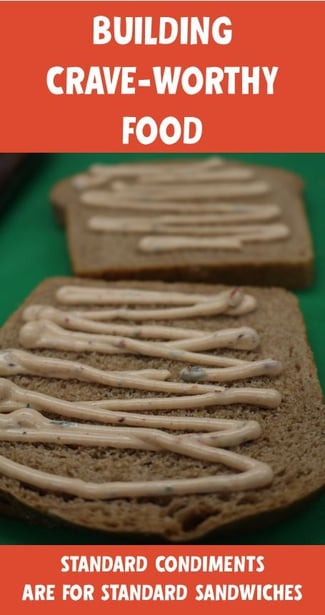 Just yesterday, we did a marathon tasting of new products that will specifically fill those three main dayparts of breakfast, lunch and dinner. These new products provide options for an increasingly diverse customer base that quite frankly wants more for lunch than a basic sandwich. Call it lunch reinvented, but these items ─ some of which may be coming to a Great Harvest near you ─ are innovative, delicious, nutritious, and craveable.
Why Craveability is Our Standard
That last one is a key component for me. Something can taste good. It can even taste great. But if it doesn't pass the drive test, it's not craveable. As Jeff, one of our trainers here in Dillon, would say, "that is a ******* sandwich that I would drive across town for. Twice a week." Craveability is an important component of product development. Frequent repeat customers are the basis of any successful business – even more so in the food business where purchases are most often immediately consumed.
Almost as important as craveability is having a menu structure that provides variety. If I am not in the mood for a turkey sandwich today, having other interesting options available means you are more likely to see me at a Great Harvest.
I'm talking about:
Hot sandwiches oozing cheese from their sides.
Fresh, crisp salads and grain bowls loaded with worlds of flavor.
Breakfast sandwiches better than anything else on the market – available any time of day.
So whether you are a Great Harvest customer, one of our beloved franchisees or someone interested in owning your own Great Harvest Bakery Cafe – fear not! We are steering towards a long, exciting future full of new product offerings, innovative menu options, and CRAVE-WORTHY food. Stay tuned!
There's never been a better time to own a Great Harvest franchise.
Read More About Crave-worthy Flavors and Product Innovation at Great Harvest: