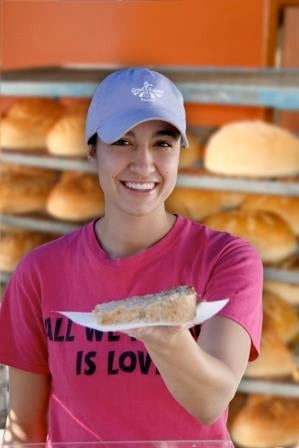 Is there any replacement for getting your product into people's mouths when you are trying to sell food?
Phenomenal Food Sells Itself
It is no secret that one of the most important tenets of Great Harvest's business model is the free slice and free tastes of goodies fresh from our breadboards─ in every store, to everyone who walks in. It is the absolute best way to gather excitement around new products, reacquaint folks with old favorites, and turn brand new customers on to our wide range of delicious offerings. The best Great Harvest bakeries are obsessed with making sure everyone in the lobby has a free slice from the breadboard.

I once worked for a woman who was very successful in developing retail concepts. Her motto was, "Get food in people's mouths within 30 seconds of them walking in the door ─ no exceptions." We did, and lo and behold ─ almost without fail ─ they bought the thing that you had just offered them a taste of.
Test Tasting at Great Harvest's Annual Convention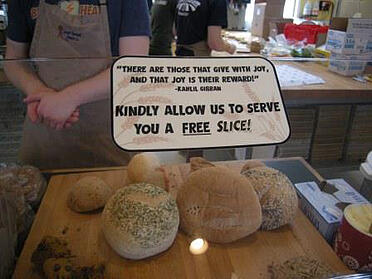 We have just returned from another blockbuster annual Great Harvest Convention in Palm Springs, California. Once a year we come together with our owners from around the country and trade ideas, get inspired and have a lot of raucous fun.
This is my fourth convention with Great Harvest. During that time, one of the things we have been progressively ramping up for our owners is showcasing the new products and recipes that we have been developing throughout the year. What we have discovered is that (once again) there is absolutely no replacement for getting product into people's mouths to taste.
Customer #1 for a Food Franchise Business? The Franchisees.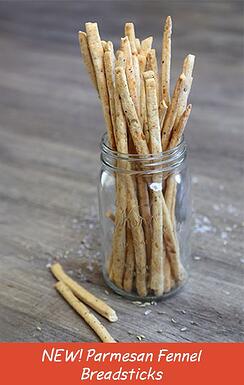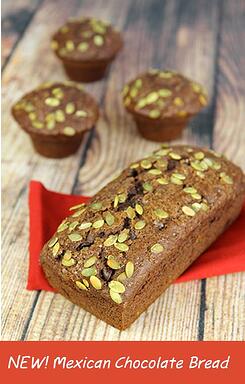 In the food franchise business, my first audience and mymost important customers are the owner-operators of the 200+ Great Harvest bakeries around the country. If our new products are to reach consumers, they must first be embraced by our franchisees. That means the annual convention is a critical window of opportunity for me to get our bakery franchise owners to try something new ─ even if it may be something they wouldn't normally try ─ and show them how to replicate it in their own bakeries when they go home. Also, (at the risk of stating the obvious) these products must be exceptionally delicious.
It is a challenge logistically to make our products at the resort properties during these conventions, but they are all very accommodating and it is definitely worth it. Each year when I leave I am already thinking about new ways to up the ante for next year's convention!
Nothing Can Top the Memory of an Interactive Taste Experience.
This year we had four new products for owners to test taste from four very different product categories . . . and the response was overwhelmingly, "I am going to go home and put these on my menu!" Some of the products we introduced had already been out and available for some time, but it took an actual experience with the flavors and textures exploding on their palates to get our bakery owners excited about them.
There is no better way to experience a new flavor combination than through a test taste. If these new products are not already available at your local Great Harvest, I would imagine that you will be seeing some of them very soon. So head on in for a free slice and experience Mexican Chocolate Bread, Parmesan Fennel Breadsticks and other new flavors for yourself. If you like what you taste, let us know!
Get Your Test Taste(s):