Is Panera Bread a bakery? Is Corner Bakery? They both say they are, but in reality they are restaurants that bake some of their offerings. Is Great Harvest Bread Company a bakery? Yes. We bake everything fresh from scratch and make it all by hand. Most of our locations also serve amazing sandwiches that are amazing largely because they are made on our own fresh bread. We basically accessorize our bread with delicious sandwich fillings. That isn't the case at either Panera or Corner Bakery.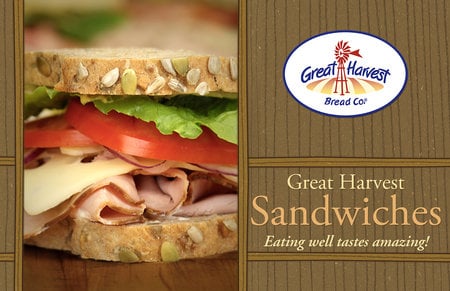 Simply put, we are a bakery that sells sandwiches while others are restaurants that bake some items. It is a matter of focus and attitude. We are bread-centric: bread first, everything else second. Not that we see anything wrong with the "everything else" others choose to emphasize. That's fine for them. We just think the emphasis should be on bread first. We focus on bread. Others focus on stuff. Both are cool.

That said, we love baking incredible goodies and making incredible sandwiches. Both are natural extensions of what we do best and are viable markets.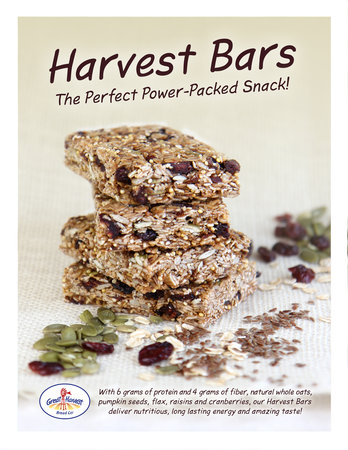 Why many Great Harvest bakeries now make goodies & sandwiches:
Bakeries commonly carry goodies and sandwiches and many people expect to find them when they visit a bakery.
People who like bread also tend to like savory sandwiches and tasty sweets.
Great Harvest offers a unique value in our bakery menu due to our real food approach using old-fashioned methods with premium ingredients and freshly-milled wheat. All of our products taste better for it.
Why not be in the goodies and sandwiches business??
Should a bakery be a café? Yes — if that's what you call serving sandwiches and goodies, and possibly espresso drinks (which some of our local bakeries also do). Most cafés don't make their baked goods on site, while bakeries do, so that's an issue of semantics. Whatever you want to call us, we know that we are a bakery that sells stuff. Others may be restaurants that bake some breads. Both models work; we just like ours more. In any case, we think you'll agree that our growing variety of baked goods is delicious!
Related posts on The Bread Business Blog:
If you haven't tried one of our bakery cafe sandwiches yet,
stop in and taste for yourself: