Confession: our evolution is allowing us to become so good it scares me.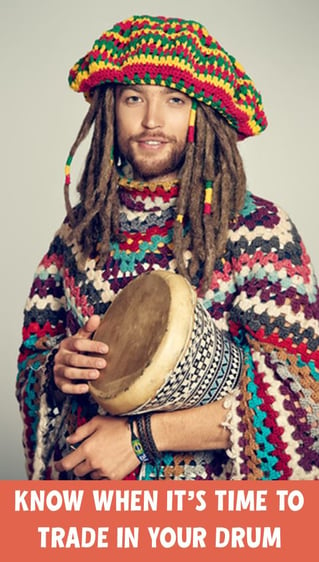 In most moments in life we do what we have done before. We do things because that is how we always do things. We hire people who are like us. We market to customers like us. We are proud of our tribe.
But is that good enough? It is hard to believe I am writing about going beyond the tribe because I am such an adherent of the idea: "We do what we do. We do it really well. We make sure we keep doing it really well." But that is also called stagnation. Which is just death by another name.
Change is scary, but if the public isn't listening to your drumbeat then eventually you need a different drum in retail.
We are experiencing some necessary but potentially scary change at Great Harvest right now. We have been talking about our evolution into more of a cafe as a business model. This isn't a turn away from bread. Or away from our tribe. It is, in fact, a turn towards the tribe. The tribe doesn't eat at home as much — and in many cases doesn't eat as much bread. Our turn is toward them to embrace their new reality. And to be the best we can at what we do, both for franchise owners and customers.
At Great Harvest, we love our systems because they are proven and they work. Plus, we are human, so we resist change. But sometimes things have to change. There have been two major systems changes in our training in my 15 years with Great Harvest. In both cases, the tribe told me I was dead wrong.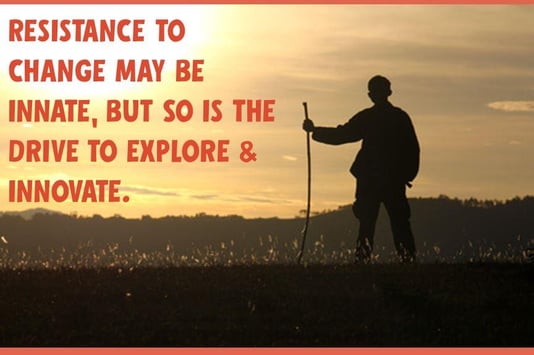 The first one was when we started opening new stores with sandwiches. We used to say your store has to be open for at least a month before you can serve lunch. Finally, one of our franchisees said, "That is crazy. I am serving my entire menu on day one. Try to stop me." They did, and we didn't. And the sun kept coming up. In fact, we studied the results hard and quickly admitted we were wrong. Now, it is unheard of for a store to open without a full menu.
The next major change was when we added a bread school to our training. In the past, we taught baking almost through osmosis. Now we have a week of training dedicated to just that. And most of a week dedicated just to sandwiches.
Major systems change number three in my tenure is about to hit. And it really comes in two ways. First, we are now seeing that our menu isn't complete just because we add sandwiches. People eat meals. Not one part of a menu. Today our meals consist of Sandwiches (Hot and Cold), Salads, Soups, and Grain Bowls (our latest game-changing menu addition that Chef Scott recently wrote about). That means two things. We need to open stores with this full menu. And we need to adjust our training accordingly.
We are starting to look at changes and haven't made any final decisions yet, but I expect that we'll update our training with something new and improved called Cafe School and Made To Order School. Cafe School is where we would teach not only baking bread but also expand to the new things we are doing such as roasting wheat berries and quinoa. And, Made to Order School is for all things made to order. Sandwiches, salads, grain bowls, soups, etc. I also expect we'll add a layer of Management Training since we are seeing more and more owners with more than one store.

We have opened a few operations now with the grain bowls and new salads. Early numbers, which aren't full enough in sample size to be anything but speculative, indicate we will see a healthy double-digit increase in meals served with the addition of grain bowls. Our goal is to raise our average unit volume by an even healthier double-digit percentage. To do this, we need to go beyond our tribe. We need to dare to make changes that are so good they are scary. We need to get into the fast group on the Saturday morning group cycle ride. So far, we are doing that with what I see of our new menu items and processes.
Learn how change at Great Harvest

meanS

more ways for franchise owners to grow their business:
Read more about exciting and scary changes in the food business:
Image credits: © t4nkyong / 123RF Stock Photo; © Prometeus / 123RF Stock Photo ; both modified by text overlay and resizing.