Almost four years ago, our Corporate Chef published a post called "Bread is Back!" and I couldn't help thinking of that same title as I sat down to write this post.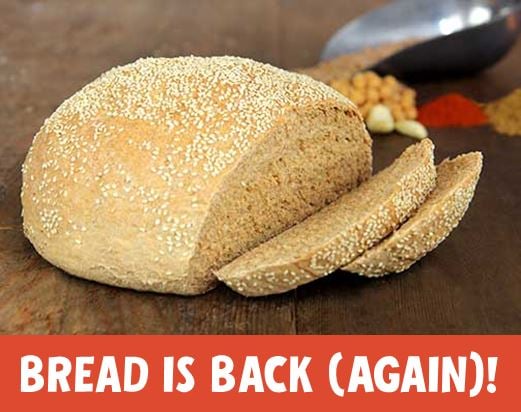 I keep running into signals that people are loving bread — and not afraid to admit it.

Of course I get to eat bread, look at beautiful photos of bread and hear about sales increases from our local Great Harvest owners daily, but recently I started wondering — are we the only ones experiencing this? Or is it a broader market trend? I keep seeing signs of the latter.
The most flamboyant example is a recent announcement by Oprah. Even though there is some controversy surrounding her statement, her passion still comes through:
For our readers who love numbers and data:
America's rekindled love affair with bread is happening while the restaurant industry as a whole has not been experiencing good times. Restaurant traffic was down 2% in December 2015 compared to the previous year and sales were up only 0.6% in the year-over-year comparison (in Nation's Restaurant News).
A few more data points about bread's growing popularity, according to a Mintel analysis of menus across a broad range of restaurants:
The bread category was mentioned 1% more in the period from October to December of 2015 when compared to the same period in 2012.
Within this bread category, toast drove a significant amount of the growth, with a 12% increase in menu appearances between the same two time periods (Q4 2015 versus Q4 2012). Our Corporate Chef covered the new gourmet toast trend here.
Bread Sticks also experienced a jump in popularity and drove 16% of the bread category's growth between the two time periods.
So what do you think? Is bread "back" from your perspective?
There has never been a better time to start making dough with Great Harvest.
Learn about franchise opportunities in our hottest future markets:
Read more about bread trends in these posts: