Gourmet toast is a new trend in the food world.
When we first heard about it, we kind of said, "What? Isn't all of our toast gourmet?" But gourmet toast is more than just exceptional bread. The best examples of gourmet toast pair exceptional breads with toppings of the same artisanal quality. I recently had a chance to get up close and personal with the concept during a recent visit to our store in Colorado Springs where they are doing some fun things with their toast. I am sure you will be hearing more about this from us as we develop and roll out a new toast menu.

Certainly, a meal on toast is an easy, fun way to do a few things. If you really want to start to look at ways to combine superfoods (other than the obvious best answer, which is to eat the Great Harvest Superfood Super Bread) I have been having Dakota toast with sliced avocado and feta for breakfast for the past few weeks. I am addicted. You can do berries, cream cheese and nuts. I don't do much dairy so I substitute a Tofu-based product called Tofutti cream cheese. In fact, I just Googled "superfoods" and found this gallery on Health.com which includes some intriguing possibilities.
Toast is a vehicle that allows me to:
1) Eat breakfast (which ─in spite of what mom taught me─ I haven't always done). Even in a rush, toast is easy and portable.

2) Eat a serving of whole grains, which I would do even if I wasn't CEO of a whole wheat-focused company, because it is so heart-healthy.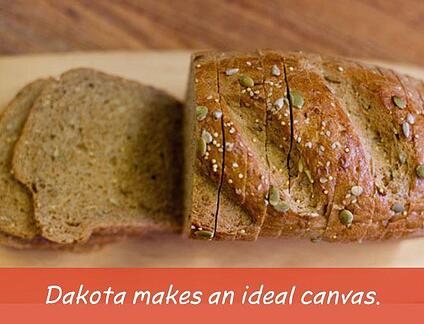 3) Switch it up and easily experiment with new tastes, depending on my mood. Some days I do sweet; apple slices with jelly. Some days I do savory; tomatoes and cheese. Some days I do traditional; eggs on toast. Most days I do avocado slices with nuts. Some days I add hummus to the egg toast and sprouts to the avocado. But the real thing this does for me is put more fruit into my diet. I am not a huge fruit eater so I need to look for ways to get as much as necessary into my diet. I have done smoothies for a while, but all foods get boring with too much repetition. With toast, I start with a slice of Dakota and add what I feel like. This week I have taken my Toffuti cream cheese and done berries one day (making for multiple superfoods), cantaloupe and nuts the next (another multi-superfood meal) and then avocado slices with feta cheese. Again, a multi-superfood meal.
Toast is as old as…well, sliced bread. But it has become fun and hip again.
We will develop a fun toast bar concept to add to our breakfast day part and it will be incredible. By topping toast with other high-quality foods, it is easy to start the day with a lot of boxes checked on the heart-healthy diet checklist. That is a great way to get out of bed.
I am not trying to steal any thunder from a future blog on gourmet toast from Scott or take the roll out of a new product before it happens. I am saying this stuff is amazing. Get ready to be wowed.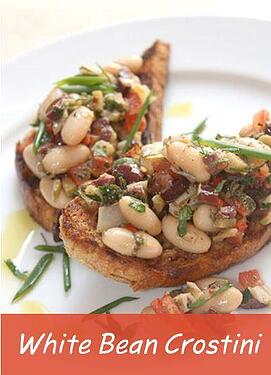 Here are some more ideas for toast toppings (courtesy of Buzzfeed.com) that you can try at home on a slice of Dakota to tide you over.
• Sliced Avocado + Crumbled Feta + Pomegranates + Olive Oil
• Raspberries + Blackberries + Basil + Light Cream Cheese
• Ribboned Cantaloupe + Chopped Walnuts + Agave + Goat Cheese
• Sliced Banana + Almond Butter + Chia Seeds
• Refried Beans + Salsa + Cilantro + Fried Egg
• Goat Cheese + Sliced Strawberries + Shelled Edamame + Balsamic Vinegar + Sea Salt
• Sauteed Kale + One-Egg Omelet + Grated Cheddar Cheese
• Sliced Dried Figs + Ricotta Cheese + Sesame Seeds
• Sliced Pear + Ricotta Cheese + Honey
• Mashed Chickpeas + Tomato Slice + Fried Egg
• Sliced Apple + Honey + Blue Cheese
• Smoked Salmon + Ribboned Cucumber + Light Cream Cheese + Scallions
Let us know what your favorite combinations are. Do you have any other ideas for toast that are unique and special?

Related recipes from the Bread Business Chef:
• Chickpea Crostini Recipe with Fresh Spring Vegetables
• White Bean Crostini Appetizer
Learn about the health benefits of incorporating
more whole grains into your diet: