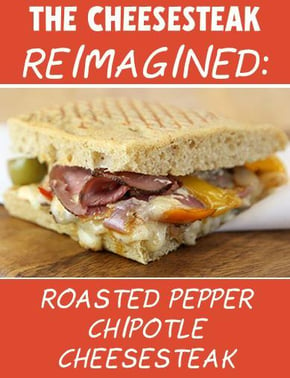 I love sandwiches. Is there any more comforting daily food than the sandwich? It is the perfect vehicle for any tasty flavor combination, any time of day. Many of us eat sandwiches more than once a week. Some of us eat them more than once a day!
Most Great Harvest locations have had sandwiches available in some form or another for many years. At first, it was a build-your-own format with choices of meat and cheese, basic condiments, and vegetables layered between slices of our amazing freshly baked bread. It later morphed into more gourmet sandwiches with custom spreads and signature combinations. These versions of the Great Harvest sandwich—along with various creative specials invented by our franchisees around the country— served Great Harvest well for almost a decade.
When I came on board five years ago as the Bread Business Chef, I almost immediately started to imagine a reinvented Great Harvest sandwich world that focused on highlighting our bread, showcased bold and exciting flavors, and created taste memories that customers would crave frequently.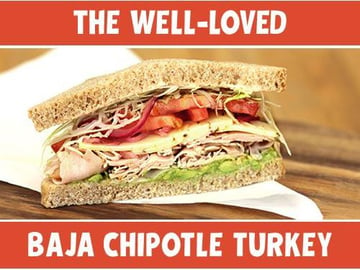 I sometimes joke (kind of) that the Baja Chipotle Turkey sandwich might just be the crowning achievement of my illustrious culinary career. Often I'm out in the field, and a customer happens to tell me that it is the best sandwich ON EARTH, and who would have thought to invent such a thing (not knowing that they are talking to the guy who did). Crispy cabbage? Chipotle honey lime yogurt sauce? Pickled red onions? A turkey sandwich completely reinvented from the taste memory of a Baja fish taco experienced on a wanderlust-fueled journey in my early twenties that included camping my way down to Mulege in a rented GMC Safari van? Yes, please!
That being said, I am someone that also absolutely adores a hot sandwich. The oozing melted cheese, the warm meat, and the delectable sauce dripping down my chin, all nestled between two slices of grilled Great Harvest bread – could there be anything more comforting? Anything that could brighten my day more during a lunchtime break from the office?
Again, Great Harvest has had hot sandwiches in its repertoire for a while, but I wanted to take them to the next level. Up "the crave factor," as we say. Surprise the taste buds. So I set out to develop a line of hot sandwiches that do just that.
Meet Our Newest Menu Additions: The New Hot Sandwich Lineup
Our Turkey Chile Cheddar Melt combines a green chile mayo, fire-roasted green chiles, melted cheddar cheese, smoked turkey, and fresh tomatoes. I am getting hungry just thinking about it!
The Roasted Pepper Chipotle Cheesesteak is a powerhouse combination of roasted peppers and onions, spicy chipotle mayo, roast beef, and creamy Havarti cheese.
Perhaps the most unusual, and so far best-selling option, is a variation on something I have been making at home for years: a grilled cheese laced with hot pepper jelly, crisp apple, and bacon. There is something about the combinations of sweet and heat, the crunch of apple and bacon drenched in soft melted cheese that just makes my mouth tingle. It is the perfect sandwich to enjoy alongside a cup of coffee. Could this Spicy Apple Bacon Grilled Cheese be the next Baja Chipotle Turkey of the Great Harvest sandwich world? Perhaps — you will have to stop into your local bakery to taste one for yourself.
There are other fantastic sandwiches in this new lineup, including a roasted Portobello Panini that combines artichoke pesto, portobello mushroom, fresh basil, and provolone cheese. We have a riff on a classic Cubano sandwich and a reinvented BBQ Chicken Cheddar Melt with crispy bacon. Not to be overlooked is perhaps the greatest breakfast sandwich served anywhere — which includes a garlic spread, egg, and your choice of meat or veggies on Great Harvest bread grilled to a golden perfection.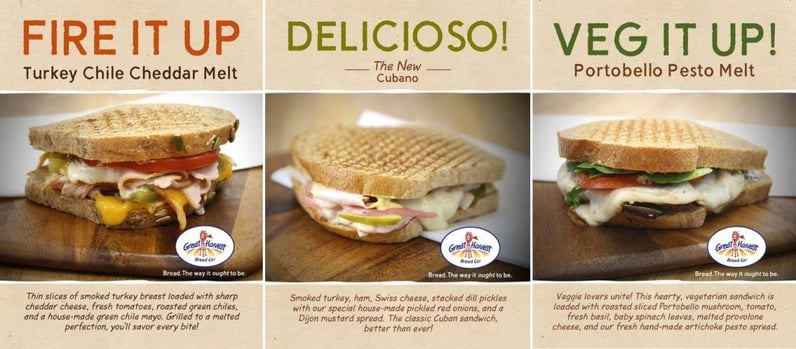 We are always innovating here at our Dillon "Breadquarters," and these new hot sandwiches are no exception to our commitment to culinary excellence. Stop by Great Harvest today to check out these awesome new offerings. Don't see them at your local bakery? Ask them why—and tell them you read about it here on the Bread Business Blog.
Be the First to Know About Our Newest Menu Items
Read more: