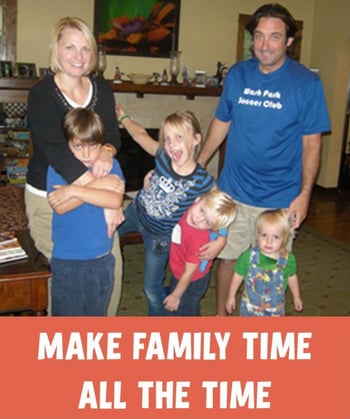 The holiday season is a time for family. For many, it is one of the rare opportunities each year to spend quality time with those you love. If your time with family and friends this holiday season makes you wonder how you can create more special memories with them on a more regular basis, perhaps it is time to consider a major lifestyle change. Although a bold step, one way to accomplish this is to open your own small business.
A small business can be demanding. You may even work more hours than you do in your current job. But you also have more control over your schedule. As the boss, you determine when you are going to take time off. You can make sure you are available for special events and family time. You may find yourself working side by side with your spouse. Depending on the age of your children, they may be jumping in to help or end up working in the family business as well.
Many bakery café owners in the Great Harvest system have told us that this is exactly why they chose to open their store(s) . . . and are glad they did!
Karl Bovin, owner of the Burnsville, MN bakery sums it up this way:
"Best of all, the bakery has allowed me to create a lifestyle that fits well with my family."
Give yourself and your family a truly meaningful gift this year! Consider opening your own small business. For more information on Great Harvest franchise opportunities, click here.
Learn more about Opening a small business with Great Harvest:

Related blog posts you may be interested in: