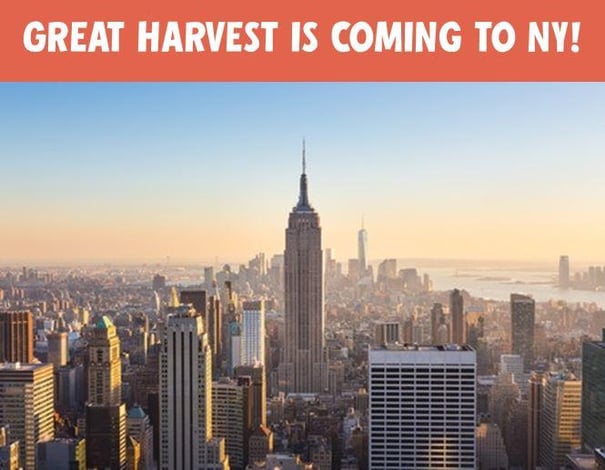 Great Harvest will be exhibiting at the International Franchise Expo in New York, NY from June 16th through the 18th.
If you happen to be in the New York area on those dates, please consider stopping by Booth 226 at the Javits Center to meet with us and learn more about franchising with Great Harvest. We will be there, ready to share samples of our delicious handcrafted breads, scones, and sandwiches.
This is an opportunity for you to meet face to face with several members of the Great Harvest Franchise Leadership Team:
Mike Ferretti, our CEO and Chairman of the Board
Eric Keshin, our President and Chief Marketing Officer
Heidi Melendez, our Director of Franchise Sales
To get your free tickets into the show, please click here.
You can also email Heidi Melendez to schedule an appointment and reserve a specific meeting time with us during the show.
We hope to see you in New York!
Read more about the Great Harvest Franchise:
Image credit: © kasto / 123RF Stock Photo; modified by text overlay.