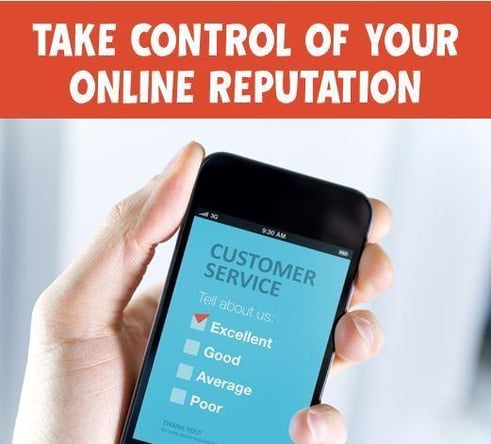 In an earlier post, we explored the latest statistics on online reviews and how they impact your bakery cafe business. This post picks up where we left off and explains what you need to do as a small business owner to monitor and respond to customer reviews effectively.
Which sites should your business be listed on?
It goes without saying that your business needs to be listed on GoogleMyBusiness (formerly Google Places), which is connected with Google Search, Google Maps, and the not-officially-dead-yet Google+. But, your current and future customers aren't always going to be looking for you on Google. (Or Bing, or other major search engines).
Many consumers will be searching within specific review sites, and often directly from within an app on a mobile device. Each site has its own ranking algorithm; some favor businesses with higher ratings and more stars in their search results (3-star businesses may be less visible than 4 and 5-star rated businesses). Those who are searching on Google and other search engines will also see pages from these review sites returned in their query results.
88% of consumers say online reviews influence their purchasing decisions.
(Dimensional Research study for Zendesk.com)
Here is a list of review sites that should be on your radar. Yelp dominates by far, but that doesn't mean you can afford to neglect the others. Many users rely on these as go-to sources for determining whether a business is worth their time and money. In addition to actively monitoring conversations on your Google listing and social profiles (Facebook, Twitter, Instagram, Pinterest, etc.), monitor your business' reputation here (divided by priority):
"Must-do" sites
Yelp

Zomato

(formerly Urbanspoon)

Zagat

(which is integrated with GoogleMyBusiness)

TripAdvisor.com

(includes restaurant and fast casual listings)
Additional recommended sites*
*(if you have time to monitor, or can delegate to a trusted employee)
Open Table (even if you don't take reservations, their users read reviews on the app)

Grub Hub

(which focuses on food delivery but they also include user reviews)

City Search

YellowPages.com

Foursquare (still gets web traffic and has a user base)
Claim your business listings on these sites, upload pictures and information to make your profile accurate, informative, and engaging. Then, sit back and enjoy the organic search boost with more ways to appear in user's search results.
Responding to online customer reviews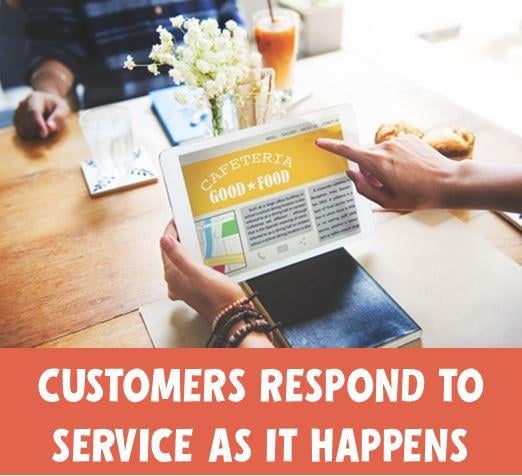 Consumers have a lot of power now; by sharing just one bad experience they can reach millions of people and do serious brand damage. But every upset customer presents an opportunity for you as a business owner. Putting your head in the sand will do more damage to your business. Take control of the situation, respond promptly and appropriately, and demonstrate that you care about your customers and take complaints seriously.
Even if you can't win back the disgruntled customer, you can, at least, save face and gain the respect of others who read the exchange online. Other consumers will read with interest and pay attention to how you respond. And, if you are lucky, your negative reviewer just might update their rating.
Here are some best practices:
Respond to every review. Thank those who compliment your business.
Even if someone is clearly incorrect or taking their complaint too far, you don't need to be defensive or point it out. Often, it will already be apparent to readers. Take the high road; online reviews are forever.
Take the time to read the review carefully and demonstrate that you have done so. Make sure the reviewer's complaints are heard and acknowledged.
Include your name and email address at minimum, and phone number if possible. Give them the option to continue the conversation offline, but keep it brief online.
Take criticism with grace. Even though it doesn't feel that way, customer feedback is an opportunity. If someone took the time to write about it, more than likely there have been others who didn't get around to airing their experience publicly. Complaints give you something to fix.
Stay appropriate and professional.
Avoid anything that could be construed as snarky, defensive, or attacking the reviewer.
Assume there is (at minimum) a grain of truth to their complaint.
Be timely. Data shows that responding within 24 hours will help your chance of the customer changing their review. Wait longer than a week or two and you've already conveyed the complaint is not a high priority for you.
Avoid hasty responses to complaints. Take some time to digest, and maybe run your response by a neutral third party before posting something you can't take back.
Keep in mind that while you are responding to one reviewer's complaint, you are also speaking to the public forum. So while your response should be tailored to the specific reviewer, your goals and perspective should be conscious of your larger audience, and your future potential customers.
Though not a good way to respond to every review, consider having a simple canned response ready for the ones that you don't think you can respond to nicely. Digital marketing agency

Seer Interactive suggests

:
"Thank you for your honest feedback! I'm very sorry to hear you had such a bad experience and will be sure to review your comments with my staff in an effort to improve the experiences for our future customers."
Frame their experience as an unfortunate exception that is counter to your approach to business and your customer service standards. For example, try including a variation on this, along with something specific to their complaints:
"We run fast to help customers and strive to deliver exceptional customer service. Your experience was not consistent with our standards, and for that, I apologize. I hope you will come back and give us the opportunity to make it right. Please contact me at [email] if you would like to discuss this further. Sincerely, [your name, Owner]."
See some great examples of actual customer complaints and business responses along with an analysis of what worked and what didn't in this post from Seer Interactive and this case study from reputation monitoring service Review Trackers.
What else can you do?
Aim for a goal of 4 to 5-star service. In our earlier post we mentioned research indicating that 37% more users will consider your business when you have a 4-star rating instead of a 3-star rating. When your online reputation accurately reflects your stellar customer service, you can should share your reviews right on your website.
Make sure you discuss positive and negative reviews with your employees. Let them share the glory of good reviews. For negative reviews, talk out where things went wrong and what you could do differently. Identify obstacles or changes that might help avoid similar problems in the future. Keep them invested in your goal of being a 4-star (minimum) store.
Encourage customer reviews (but don't ask them to only leave positive reviews or directly incentivize them to do so….Yelp discourages these practices).
Ways to encourage customer reviews:
Include a reminder about customer reviews in your next email campaign.
Periodically include a post on social channels asking customers to share their experiences.
Include table toppers or window stickers or a sign at your register reminding customers to review your business. Add a note to receipts. This also lets customers know that your business is committed to great customer service.
Where are you at with online customer review monitoring? Share your experiences, tips and responses in the comments.
Get to know the Great Harvest Franchise:
Read more about customer service on our blog:
Image credits: ©: pressureUA via iStockphoto; ©: rawpixel / 123RF Stock Photo; modified by text overlay, resizing, filters, cropping.