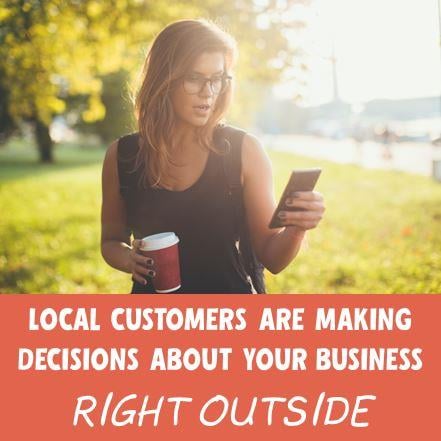 If you thought the business responsible for this voicemail was wasting opportunities to gain new customers, you haven't seen anything yet! Just wait until you see the data on how much online reviews are impacting your business.
Nearly 1/4 of small business owners surveyed said good reviews are unimportant or very unimportant. Only half said having positive online reviews is important. (Yodle survey, pdf)
Customer service isn't confined to the four walls of your bakery cafe. In a mobile, connected world, your customer service is everywhere your customers are, physically and virtually. Online reviews cross personal and digital experiences, with an audience that spans space and time, reaching locals today and future out-of-town visitors.
92% of consumers now read online reviews for local businesses. (BrightLocal.com)
Your online reputation is about customer experience (and through that, sales and revenue). But as users increasingly rely on reviews to make purchasing decisions and on-the-spot choices about where they'll eat via mobile apps, your online reputation is also a critical marketing tool for your locally-owned small business. Restaurants & Cafe reviews are the most commonly read by consumers, compared to other types of local businesses.
Over 66% of small business owners don't spend any time monitoring their online reviews. (Yodle survey, pdf)
All small business owners (especially food businesses) should be conscious of the fact that their customers' path to locate and decide to patronize a business may differ significantly from their own. Research from BrightLocal.com reveals a gap in search habits based on user age — both in terms of frequency and device. That means you may need to treat online listings as more important than they seem to you personally, for the sake of your business. Internet marketing company Yodle did a survey (pdf) that showed a huge disconnect between consumers and small business owners' perception of online reviews. Small business owners drastically under-estimate their importance. It's a costly miscalculation.
Users who read consumer-generated content online, including reviews, make purchases 73% more often in low-cost product categories such as food and beverages. (Bazaarvoice.com)
A study by University of California, Berkeley economists in The Economic Journal (pdf), found that a half-star improvement to online restaurant ratings translated to a 30-45% higher chance the restaurant would be fully booked during peak hours. The same study found that fast food restaurants could lose as much as 9% in revenue after losing a star.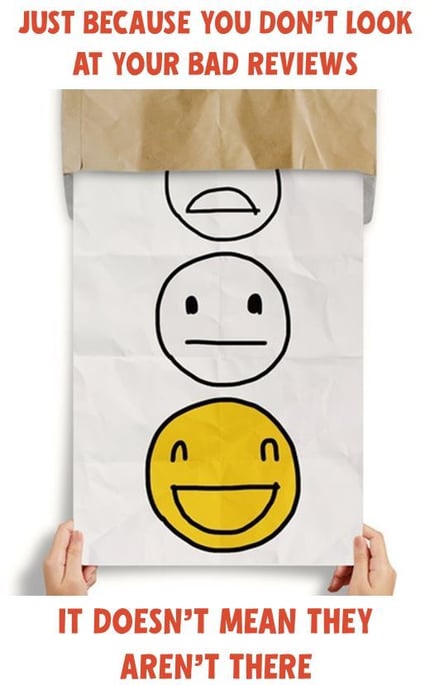 In the world of online reviews, stars trump comments for perceived weight, and they have a longer lifespan. Consumers don't perceive negative reviews from six months or a year ago to still be relevant — particularly if they see more recent positive reviews and consistent responsiveness from the business. But star ratings may determine whether a user even reads the reviews, and old negative reviews may continue to drag down your overall star ratings.
Star rating is the #1 factor used by consumers to judge a business. Only 13% of consumers would consider using a business rated 1-2 stars. 57% of consumers would consider using a business rated 3 stars. 94% of consumers will consider using a business with a four-star rating. (BrightLocal.com)
That's right — a whopping 37% more consumers will consider your business just by virtue of having a 4-star review instead of 3 stars. Having a 4-star review can also influence your search ranking within a review site, with neglected and poorly-reviewed businesses potentially falling onto pages 7 through 15 of the search results (a.k.a. "the abyss").
Your 3-star review will cost you
That being said, customers don't expect perfection. In fact, a 4 or 4.5-star rating may be perceived as more trustworthy than a 5-star rating, which could raise doubts about the authenticity of reviews.
People are willing to overlook negative comments, especially based on the age of the comment, your response, and the reviewer's authority. They will draw their own conclusions about the veracity of negative consumer reviews. When you respond promptly in a pleasant, genuine and helpful manner no matter what, it reflects well on your business and may help you gain the respect of readers.
"Even if you do get negative feedback, you can turn it into a positive by engaging in a constructive way and showing that you're a genuine business...People are not looking for perfection online. What they're really looking for is humanity and a genuine response…" - Shama Kabani, CEO of the Marketing Zen Group (in Forbes)
The takeaway is, if you have a ho-hum online reputation, you've lost the opportunity to get consumers in your door so they can try your food and enjoy your great in-store service. It's not just the bad reviewers — at least they let you know you've lost them. It's all of the other silent viewers that are the biggest loss. Neglect your online presence and you may never even realize how much business you've lost because of it.
Additional statistics
How would you grade yourself for monitoring and responding to your online reviews? Stay tuned for our follow-up to this post when we will explore some best practices for responding to online customer feedback.
Get to know the Great Harvest Franchise:
Read more about customer service on our blog:
Image credits: ©: everythingpossible / 123RF Stock Photo; ©: Astarot via iStockphoto; modified by text overlay, resizing, filters, cropping.