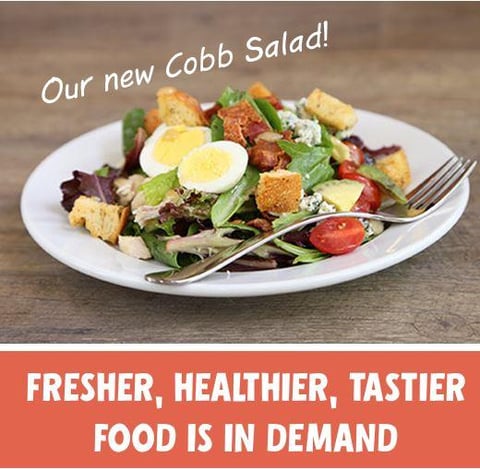 When it comes to food, what is more important to you . . . the quality or the price?
While you may be willing to settle for the less flashy, more reliable car, or the computer with a few less bells and whistles, you are most likely a bit more demanding when it comes to the food you eat.
Yes, there are still fast food chains battling it out everywhere you look with $5.00 "piles of lunch" for those who crave quantity above all else.
But there is also a growing demand for fast casual dining that offers fresher, healthier, tastier food with price being secondary to quality. Consumer expectations in the business of food are rising. Customers are putting food retailers to the test on where they'll spend their food dollars with one simple question: "Are you worth it to me?"
Getting heads to nod up and down as opposed to side-to-side in response to that question is the difference between success and failure for any business. So, how do Great Harvest Bread Company owners continue to get "yes" for an answer?
1) Our prices are based on our quality.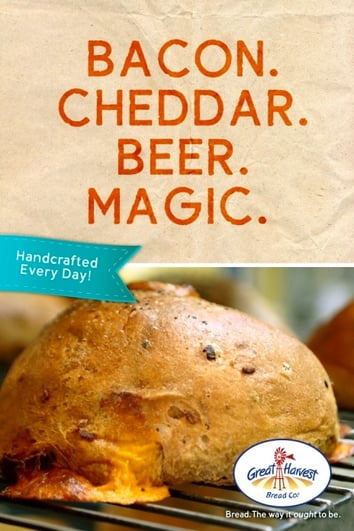 We don't try to be the cheapest. We don't want to be. Our prices are based on our costs for high-quality ingredients and we don't skimp. As ingredients' prices rise, our retail prices must rise with them. Otherwise, we'd be forced to reduce the quality our customers have grown to love. And we won't do that. We want them to have the same quality they had last week, last year, or 15 years ago when they were just kids getting slices of Cheddar Garlic off the breadboard.
2) Our products complement our brand.
We don't try to be what we're not. While the freedom of our franchise agreement allows our owners to sell pretty much anything they'd like, we guide product innovation with offerings that complement our brand rather than stuff to just fill our lobbies. Our customers are willing to pay more for our pancake mix (over that in their local grocer) because they know it is made from the same fresh ground flour that we use to make our bread each day. And, they can trust that our sandwiches and salads are made with the same attention to freshness and flavor that we've brought to our baked goods for nearly 40 years.
3) We strive to provide service that rivals our product quality.
We take service as seriously as we take quality. Having the best products on the planet means nothing if you provide generic "take a number" service. In a hurried world, it takes a fine balance of getting products into the hands of customers as quickly as they need them, while at the same time, not making anyone feel rushed or ushered out of the way. Our customers like that we know their names, have committed their usual order to memory, or take the extra time to walk orders to the car when their hands are full. Phenomenal service is part of our brand promise because it is what customers expect from Great Harvest.
Think about it. These same traits are what every business owner should use as a map to success.
Prices are equal to the Quality
Products are equal to the Brand
Service is equal to the Quality and the Brand
To prevent your business from failing, you have to meet the expectations of customers. But to consistently grow and thrive to your highest success potential, you must exceed those expectations. And in today's competitive marketplace with positive and negative reviews just a click away, those expectations are rising.
Learn More About Great Harvest's Approach to Business:
Read More About Meeting Customer Expectations: