If you haven't grown a vegetable garden before, now is the time to start. You can make the process as simple or as extravagant as you want.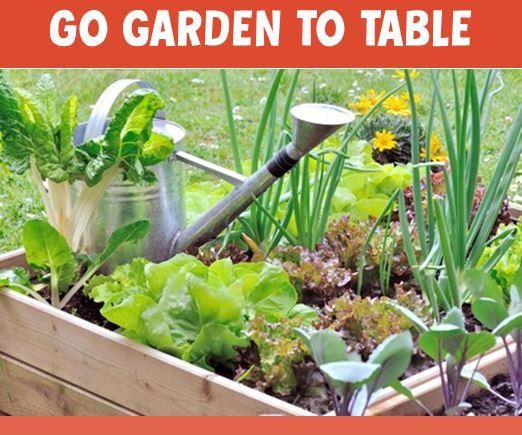 If you've worked in a garden before you may have realized there are benefits beyond just the produce you reap.
Benefits of gardening include:
It provides a good amount of physical activity.
It's enjoyable.
It can save you money on your grocery bill.
It develops a connection to where your food comes from.
To start, you need to determine where you will be putting your garden. You can have a successful garden even if you're limited to the confines of a rooftop or apartment balcony. The location will help determine the size of your garden. Starting small is a good idea. You can choose to build a raised garden bed, plant in a greenhouse, or even just focus on a couple of container gardens.
See how easy it is to build a raised garden bed in this video from Lowe's:
Next, ensure your soil is prepared. Till and turn the soil to ensure the ground is not compacted. You may also need to amend the soil with something such as compost. Then, figure out what you want to plant and ensure that you have a long enough growing season as some plants take longer to produce. The Farmer's Almanac can tell you when you should plant based on where you are located.
Finally, plant the seed (or sprouted plants if you start later in the season), determine a watering regimen, fertilize occasionally if desired, and watch your garden grow! It is a fun process to enjoy with your family, and it can boost your vegetable intake in the summer months.
Get started now and your garden may yield enough veggies to make this Garden Fresh Veggie & Pasta, or this Chickpea Crostini with Fresh Spring Vegetables, with garden to table goodness.
Learn more about the family-owned farms that grow our wheat:
Read more about gardening with Great Harvest:
Image credit: © sanddebeautheil / 123RF Stock Photo; modified by text overlay.