Who knows the ins and outs of owning and operating a Great Harvest bakery franchise better than our franchisees? No one. If you are thinking that owning a Great Harvest bakery could be in your future, you will want to speak to at least several of our bakery owners. In fact, we will require you to.
Intuitively, this is a very logical step in evaluating Great Harvest for business ownership potential. There is no better resource for learning about the pros and cons, rewards and challenges, and day to day experiences of owning and operating a Great Harvest bakery.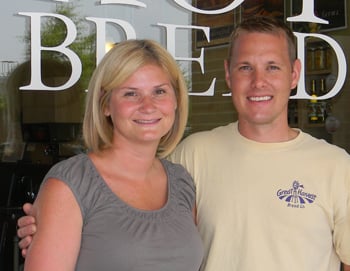 There are over 200 bakery owners in our system. Where should you start? Which owners should you contact?
If you reach out to our Development Department, and provide us with some basic information, we are happy to help steer you in the right direction. Depending on who you are, your personal circumstances, and where you are located, we will help to direct you to Great Harvest bakery owners who can answer your questions and provide you with meaningful insight that will assist you in your decision-making process. In reality, we recommend a different and customized list of owner contacts to almost every candidate evaluating Great Harvest bakery ownership. By no means are you limited to talking only to the owners that we recommend, but we can certainly help you to identify some key contacts.
How Do We Match You Up With the Most Relevant Bakery Owners to Speak With?
Here are several of the profile characteristics we look at when compiling a list of owners for you to speak with about bakery ownership:
• Geographic Location: Visiting stores in person provides a unique, hands-on experience. If you live within driving distance or are able to travel to any of our bakery locations, we will recommend that you conduct in-store visits at several locations. If it is not feasible for you to travel to bakeries, we will most likely recommend that you visit several bakeries on your way to meet with us in Dillon, MT for your Experience Great Harvest Day.
Although every Great Harvest bakery franchise is unique, you will gain valuable insight from each and every store you visit. You will see things you may want to incorporate into your bakery, things you might want to do differently, etc. You will also meet owners who came into the system for varying reasons, have been in business for varying lengths of time, and who have experienced varying levels of success.
• Location Characteristics / Demographics: What is unique about your proposed location? Are you in a large metropolitan area? Suburb? Mid-sized city? Tourist-driven locale? Each of these location profiles presents different opportunities and challenges. Speaking to owners in locations with similar characteristics and demographic profiles will give you relevant insight on the different approaches and modifications they have made to menus, schedules, etc. to realize success and drive business within their territories.
• Ownership Structure: Are you going to be the sole owner/operator? Are you going into business with your spouse? Are you going to partner with a sibling or parent? Are you considering a non-family member partnership? As you can imagine, different ownership structures will dramatically impact your day to day responsibilities, labor costs, determine who you are accountable to, etc. We have seen successes and failures with every possible ownership structure. Our owners will have valuable feedback in terms of learning experiences and how to maximize your time and resources depending on your proposed ownership structure.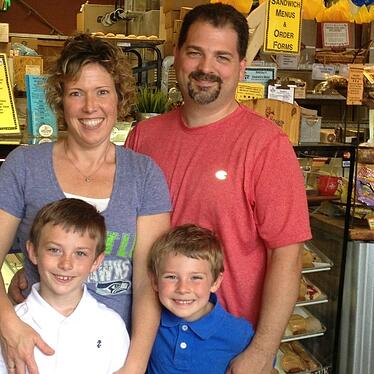 • Personal Circumstances: Every owner has unique personal circumstances that drive their motivation in the business and sometimes set their limitations as well. Do you have young children? Or maybe even small grandchildren? Are you worried about how much time you will have with your family as you take over operation of your own small business? Do you want to make sure you will still have time for your hobbies and interests? Do you have firm financial commitments and/or goals? Whatever it is, there is someone who has been in your shoes and can give you honest answers about how they were able to create the right balance.
• Long Term Goals: Do you have a set timeline for how long you think you want to own the bakery? Do you see yourself owning more than one Great Harvest bakery? Do you see yourself working fewer hours in the bakery over time? Have you considered whether you will want to hire a manager at some point? Do you plan to have your spouse join you in the bakery once you have achieved a certain level of success? Talking to owners who are on their way to achieving or who have already achieved similar long term goals to yours can help you to understand what kind of commitment and personal investment you might have to make in order to realize those goals.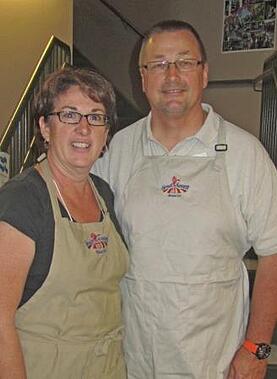 • Starting A New Bakery vs. Purchasing An Existing Bakery: Starting a bakery from scratch is a huge undertaking— and an exciting adventure. There are many unknowns and a lot of patience and organization is required from the early steps of location hunting to build-out to training to hiring staff to opening days/weeks...and beyond. On the other hand, purchasing an existing bakery is like jumping on a moving train. There are negotiations to manage, existing financials to review, existing staff to take on, demands and requests from current customers, change of ownership and grand reopening events to plan...and much, much more.
Speaking to owners who have started bakeries from scratch—whether they are still in the early stages and experiencing growing pains or already have well-established stores with streamlined systems in place—can help you to make plans for your new bakery.
Likewise, speaking to owners who have purchased an existing bakery and already jumped on that moving train can help you identify key steps that must be taken to avoid common pitfalls in the resale process. In addition, you will be matched with owners who bought stores in similar circumstances as the store you are considering buying. Whether you are buying a store with opportunity for growth or a well-run, well-established store can make a big difference in the considerations you will need to factor into your decision process.
To contact our Development Team for guidance on a custom list of bakery owner contacts for you, click here.
If you enjoyed this post you may also want to read these:
Download our Franchise Information Packet here: