The Great Harvest business model relies on dedicated owner-operators, deeply invested in every aspect of the bakery. This means that just like any successful small business owners, Great Harvest franchisees can often have a difficult time finding appropriate work-life balance as they strive to meet the demands of creating strong, exciting neighborhood bakeries. As candidates interested in opening a Great Harvest bakery conduct due diligence and interview bakery owners, they frequently come back to us for reassurance that it is possible to create a work-life balance while owning and operating a Great Harvest bakery.
5 keys to creating work-life balance for Great Harvest bakery owners:
1. Prioritize what is important to you. This list will be and should be different for every individual. You need to determine what activities you cannot and should not give up and find creative ways to fit them into your schedule. Set hard limits that certain activities will not be sacrificed, even if this means that you have to get up early to exercise or take a later, extended break to run home to do your gardening or get your kids a snack and started on homework.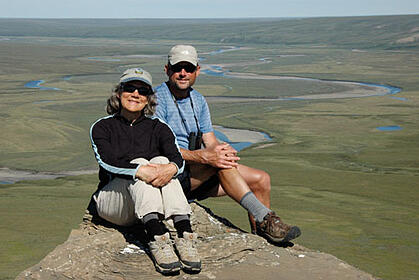 2. Involve your family. Many individuals originally consider running their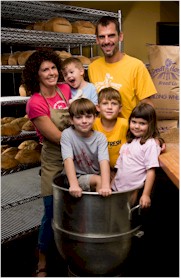 own business as an opportunity to set their own schedule and spend more time with their family. Running a small business can often be all-consuming and actually leave you with less time for your family, especially in the early stages of the business. Great Harvest bakery ownership provides an opportunity for the whole family to become invested in the bakery, get involved in the community, and work towards a common goal of creating a warm and welcoming family atmosphere in the bakery. Within the system, we have seen everything from areas set up for younger children to nap and play to homework areas to teenagers and young adults who work side by side with their parents, etc.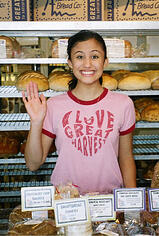 3. Hire well. As a small business owner-operator, you are the face of the
bakery and ultimately responsible for every aspect of the business. However; you can't do everything on your own. Running a bakery requires a diversified skill set. Very few owners have strong skill sets in every area (production, finances and bookkeeping, marketing, employee management, customer service, etc.). You need to have the ability to evaluate your strengths, play on them, and hire for your weaknesses. You also need to have a staff that you can trust and rely on so that you can step away, whether that is for a few hours or for a couple of weeks for a vacation.


4. Expect the unexpected. Know and expect up front that when there is a crisis, you are ultimately responsible and regardless of what other commitments you have, as the owner, your personal time will be sacrificed. There will be days when you question if it is all worth it. There will be other days when the rewards are so great that you can't imagine doing or wanting to do anything else. Such is the case with any career choice, and in making the decision to run your own business, you have already determined that being your own boss is worth the sacrifices that come with that title.

5. Build a strong support network. There is a lot of pressure and responsibility that comes with owning and operating a small business. You are relying on your bottom line to support yourself, your family, and your employees. Unlike many small business ventures, as a Great Harvest bakery owner, you have guaranteed access to a supportive network of experienced and successful bakery owners and professional and knowledgeable franchise staff members.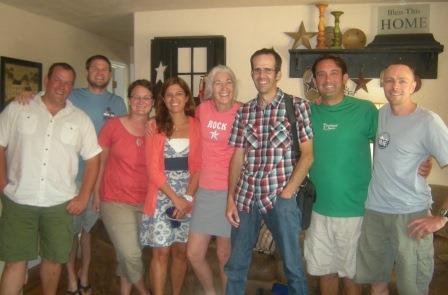 Colorado bakery owners at June 2013 regional meeting
Within our system, our owners do take vacations, attend school and sporting activities for their children, support and are involved in many community activities and events, and find time to pursue their hobbies and interests. Some owners take more time outside of the bakery than others, but as an owner within our Freedom Franchise, you will determine the systems that work best to support your personal needs to ensure a work-life balance that is appropriate for you.
Want to discover more about the life of a bakery owner?
If you are new to Pinterest, you should be able to see the board without logging in. If you click on the photos, the pin will expand. If you click again on the photo from the expanded pin, you will go directly to the original story.