One of the benefits of working in an advertising agency is that you get experience across many different categories and many different brands in the course of one career. With over thirty years at one of the world's leading advertising agencies, I've had the opportunity to work on a multitude of brands: old, new, re-launched, and reformulated. I have seen with my own eyes how different types of brands can operate and succeed. So it's with that background that I say one of the big draws of working with Great Harvest is the fact that we are an authentic brand.
What do I mean by an authentic brand? It's pretty simple, really. It is a brand that exists because it does what it says it does. It is real; run by real people with products made the way those real people believe they should be made. The brand lives by a set of principles that define it— and reinforce it every day. When an authentic brand comes out with a new product, people naturally want to buy it. Authentic brands represent companies that value integrity. And the most authentic brands aren't created by a branding team in a marketing department— because the story that is told about the company must be true for it to be authentic.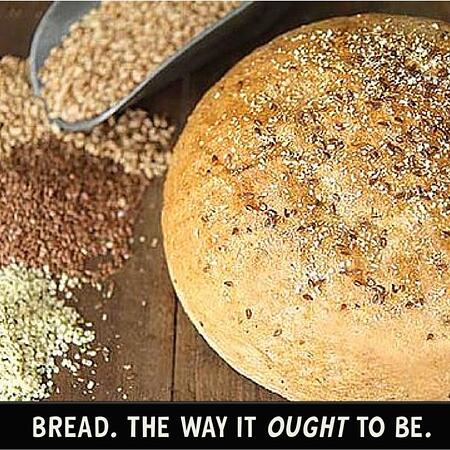 Think about it. What brands do you know that live by their principles and stick to them consistently? Principles that reinforce what they are in everything that they do— and do not veer from the course (at least not very often). These brands are built on legend more than myth... What brands comes to mind?
Think Apple. Think Nike. Think Wendy's (in the Dave Thomas era), Porsche or BMW. Or today, think Chipotle.
Now think Great Harvest. We stand on a simple brand promise— and live it every day from start to finish.
Bread. The way it ought to be.
Quite simply— Great Harvest is a real authentic brand because real people that live right around the corner are getting up every night and making fresh Great Harvest products from scratch for people in their neighborhoods to enjoy every day. Products made with top grade wheat selectively sourced from Montana's Golden Triangle, that is then hand milled on site locally every day— and baked fresh into recipes made from simple ingredients like yeast, honey, water and salt. That's it— except for the ingenuity of every local baker who puts their own touch on things to create the baked goods that you enjoy locally. Real products, baked fresh on site daily by real people who are in touch with their customers' tastes and cravings.
That is real authenticity when it comes to bread and baking— and something that provides a unique and completely satisfying local experience. Can you think of other retailers or brands that are that authentic at every step of the way? It's a short list.
Okay, that's a great story. But will people buy the product?
It's pretty simple, really. What happens when people try it? Well, when it comes to our delicious, wholesome baked goods, most of the time people LOVE them. Each of the careful steps that lead up to the finished product is taken because we know it ultimately results in a superior product. We don't cut corners, and that's a difference you can taste. That is why as soon as a customer walks into a Great Harvest, they are offered a sample of the breads made fresh that day at our bread board. We let our products do the talking— once customers try our breads, cookies, muffins, biscuits, and sandwiches, their taste buds do the rest!!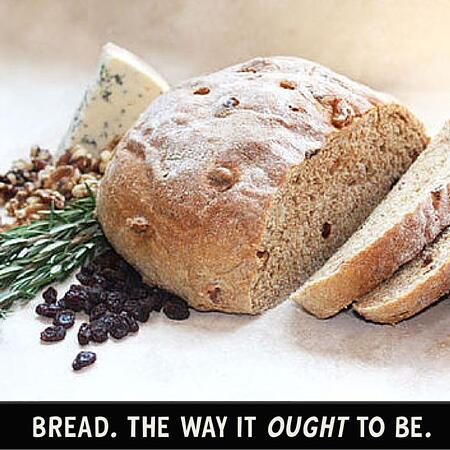 But the reason we can succeed, and grow dramatically— is that we simply do not have any direct competitors. The only thing that really blocks our success is consumer "inertia." People settling for over-processed grocery store breads because it's convenient and it's what they are used to -- buying the same mass-produced breads they always have and hoping that eventually they will taste better. I think Einstein had a definition for that! However, that behavior is also our opportunity.
Our mission is to wake people up!! Don't let them settle for less flavor and less nutrition in their baked goods. Let them know what they have been missing! It is the opposite of Field of Dreams' heroic line, "build it and they will come." For us it is, "bake it and bring it to them." Because once they taste the difference, they will never go back.
Our rallying cry— Bread. The way it ought to be.— is meant to take a stand against grocery store bought bread. Consumers should demand bread made the way it should be made— every day —from scratch. Not because it sounds good, but because we know that's what makes our bread taste the best.
If you have an authentically-made great product and compete with "inertia"— as long as you stick to your principles— you will win. And that, my friends, is the real deal!
If you'd like to be part of the Great Harvest brand, learn more about our bakery ownership opportunities:
You may be interested in these related posts on our blog: