Recipe round-up: Try one of these fresh new recipes to impress friends and family with your innovative use of summer produce and make everyone's taste buds happy!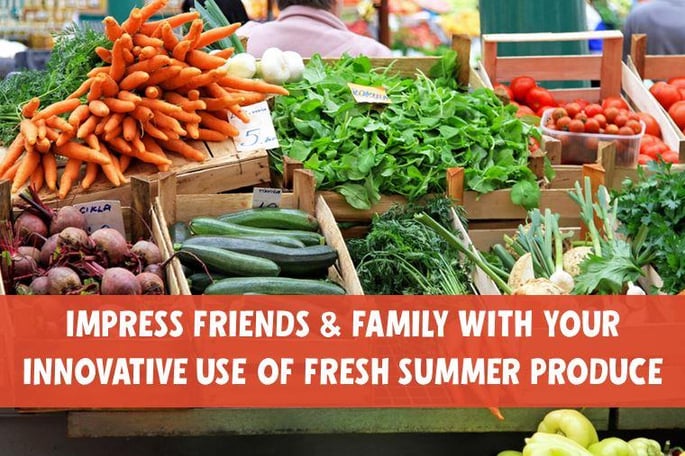 One of the best things about summer is the wide array of fresh fruits, veggies and herbs that can be found readily available at grocery stores, backyard gardens, farmers markets and the roadside stands that pepper streets throughout town. Cashing in on this opportunity means more impressive (and more nutritious) recipes can be added to your repertoire for summer barbecues and get-togethers.
I have been on the hunt for some new flavorful recipes that take advantage of this season's harvest. Here are some interesting ones that I thought sounded pretty darn good:
Smoothies:
Sides:
Entrees:
Let me know what you think if you try any of these recipes and please feel free to share your own as well!
Here are some more ideas to further impress your guests:
• Entertainment: Whole Grain Trivia
• Hors d'oeuvres: Roast Beet Appetizer
• Dessert: Almond Tart Pie
Don't miss the next Bread Business Blog post! If you aren't yet a subscriber, sign up here:
Image Credit: © Can Stock Photo