Do you ever have one of those food memories that just stick with you? The first time I tasted this dessert I knew that it was one of the best I had ever had. While I love eating a perfectly ripe pear and having the juice run right down my chin, as soon as pears begin to appear for the season I cannot help but think of the Pear and Almond Tart that I learned to make from a woman named Meg at a place I cheffed at years ago.
This is one of those super simple desserts that are so much greater than the sum of their parts. There is something about the succulent combination of earthy tart pears, almonds and the rich creamy custard that is truly addicting. It is loosely based on the classic French pear and frangipane tarts that are ubiquitous on fall bistro menus, but simplified into an easy-to-throw-together pie. Who has a tart pan anyway? Don't want to bother making a crust? Don't let that stop you – pick up a store-bought pie shell and whip up the filling in no time – you will not regret it!
Meg's Pear "Tart" Pie Recipe
For Crust
1 ¼ cups unbleached all-purpose flour, plus extra for dusting dough
1 tablespoon ground almonds
½ teaspoon table salt
1 tablespoon granulated sugar
4 tablespoons unsalted butter, chilled, cut into ¼ -inch pieces
3 tablespoons vegetable shortening, chilled
5-6 tablespoons ice water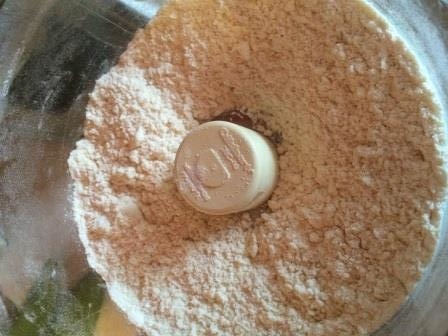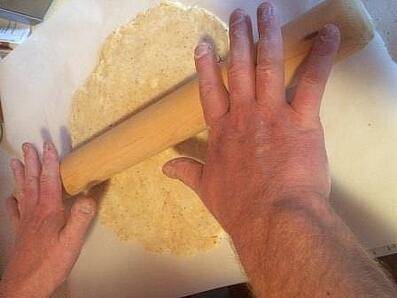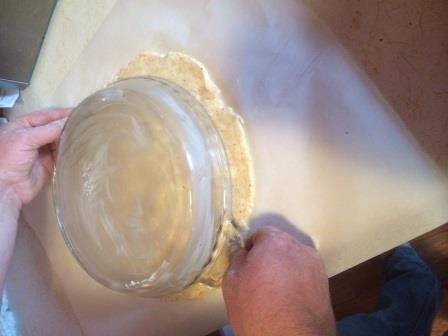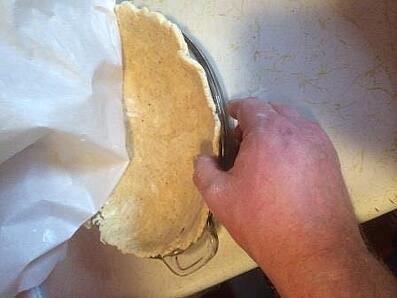 Method:
Place flour, almonds (grind your almonds for the filling first and don't clean out the bowl), salt, and sugar in work bowl of food processor and pulse to combine. Scatter butter pieces over the top and use several 1 second pulses to cut into flour. Add shortening pieces and pulse again with 1 second pulses until the mixture resembles coarse cornmeal. Add water a couple of tablespoons at a time until the dough will just barely come together when pressed. Turn onto a work surface and shape into a flat disk. Wrap in plastic wrap and refrigerate for at least 30 minutes. Roll out on a lightly floured parchment paper to a circle roughly 1 inch bigger in diameter than your pie pan. Using parchment, flip the dough into pie pan and press to shape. Crimp edges with thumb and forefinger and refrigerate for at least 30 minutes.

For Tart (Pie)

Mix together:
½ cup plus 1 tablespoon almond pieces (pulse in food processor until the consistency of sand, add 1 tablespoon to the dough above)
½ cup granulated sugar
4 tablespoons unsalted butter
1 egg
½ teaspoon almond extract
¼ teaspoon vanilla extract
Spread evenly on the bottom of the pie shell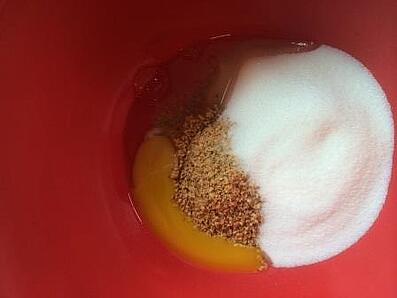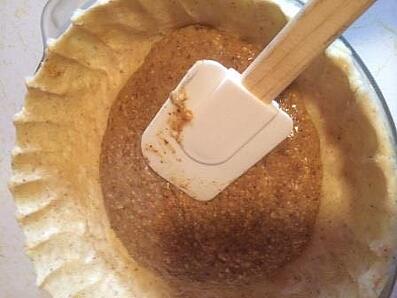 Slice:
3 cored, ripe pears and fan out on top of the almond mixture
Mix together and pour over pears:
½ cup heavy whipping cream
1 egg yolk
1 teaspoon vanilla
1 teaspoon sugar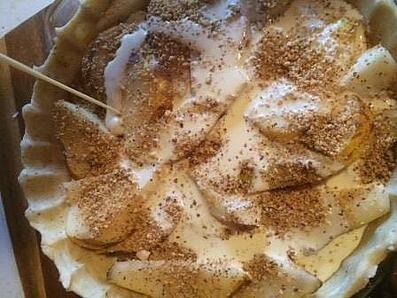 Bake: at 350 degrees for 1 hour, until just set but still slightly quivering. Let cool at room temperature for at least 30 minutes and serve warm.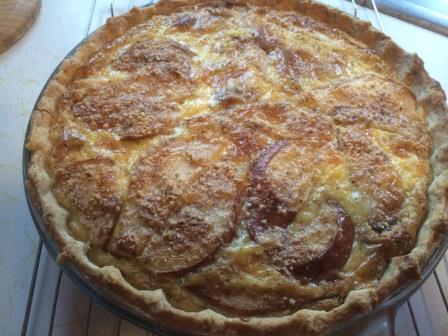 This is one of the most heavenly fall desserts – a truly decadent treat that you will keep in your repertoire for years to come! Mine lives on a photocopied piece of paper clipped to a magnet on my fridge – truly a place of honor for a recipe…If you try this recipe, be sure to let me know in the comments how it worked out.
Browse through more of our delicious, real food recipes here.
How do you cook with Great Harvest? Let us know in the comments or submit a recipe pin with your fall baking idea using Great Harvest foods here. We collect pins from Great Harvest lovers who never fail to come up with new and creative ways to use our products. You can view them on our board here.
Don't miss the next tasty idea from Great Harvest.
We write about Real Food, Real People, and Real Business.