In my last blog post I wrote about how to make homemade chicken stock from a leftover roasted chicken, one of the most useful culinary transformations out there. As promised, this week I have created a chicken soup recipe that is really perfect for this time of year when it is not only cold and blustery and we want to eat comforting filling food but we also are in the midst of post-holiday health kicks.
There are a million chicken soup recipes out there and the vegetables and add-ins vary. I like this soup because it is rich, flavorful, and packed with all sorts of healthy vegetables. My love of kale is well-documented as are its incredible health benefits. It may seem strange to finish off the soup with an entire bunch of kale, but it cooks down quite a bit in a hurry and really makes it special. I add healthy parsnips instead of the traditional noodles, potatoes or rice and they bring a delightful sweetness to the party.
This soup is quick to make and freezes beautifully – make a big pot of it, have some for dinner and store the rest. You will thank me when you get home late one night from the airport or after a long day in the office or on the ski slope and you have gourmet soup on the table in minutes.
Scott's Chicken Soup for the (Heart and) Soul
Ingredients
1 Onion, diced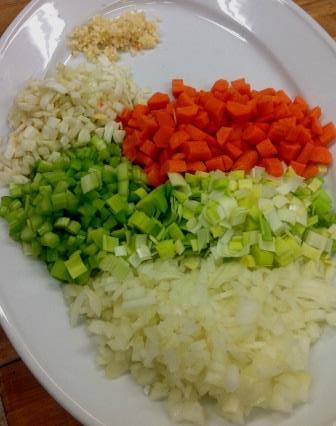 4 Celery Ribs, diced (about 1 ½ C)
2 C Carrots, diced
½ Bulb of fennel, diced (about 1 C
2 Leeks, diced (about 1 C)
4 Garlic cloves, minced
1 T butter, unsalted
2 C Parsnips, medium dice
3 Quarts homemade chicken stock
1 tsp Dried thyme
Chicken meat from leftover chicken (I used about 2 cups worth – but whatever is left is fine – don't forget about picking off all the great meat off the back as well.)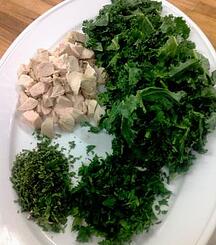 1 Bunch Kale, stemmed and rough chopped
1 T fresh Marjoram, chopped
½ C Fresh flat leaf parsley
2 tsp Kosher salt, or to taste
1 tsp Freshly ground black pepper, or to taste (I like more)
Method
In large saucepan set over medium heat, melt butter and add first six ingredients.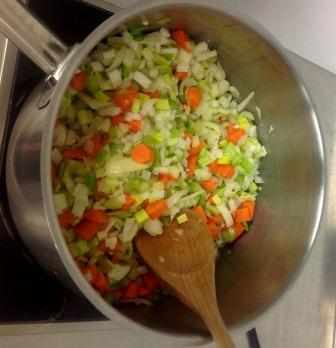 Sweat for 5-7 minutes until lightly softened.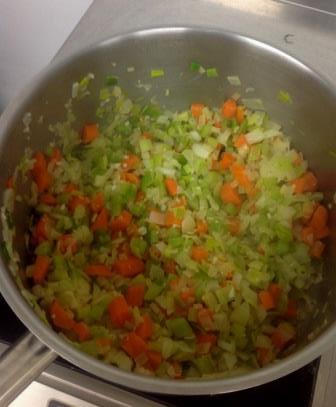 Add parsnips, stock and thyme and season with salt and pepper.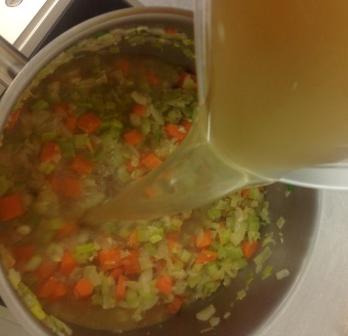 Bring to a simmer and cook for 20-25 minutes until parsnips are tender.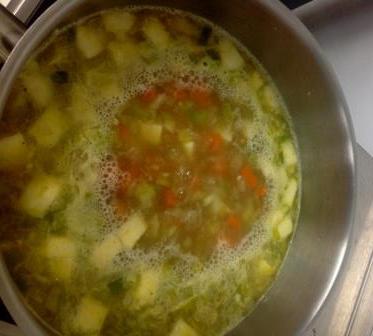 Add the chicken, kale, marjoram, and parsley and simmer until kale is soft and tender but still a vibrant green, approximately 8-10 minutes.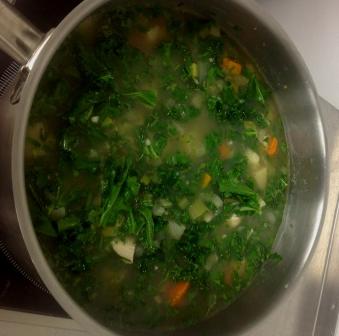 Taste for seasoning and serve in big steaming bowls with your favorite Great Harvest bread or roll.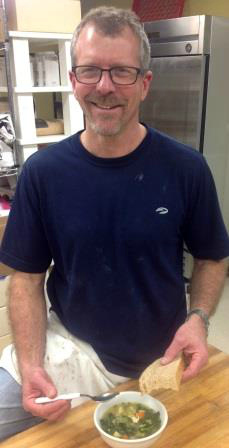 Want to see more recipes from Scott? Use the button below to visit the recipe section of our site: