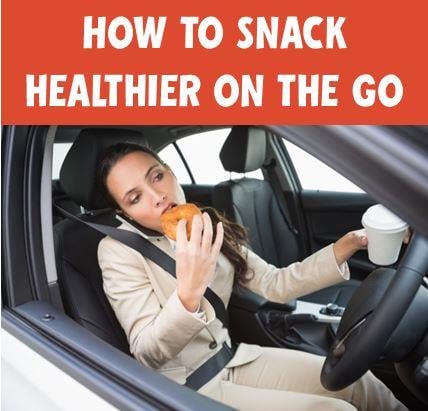 Hunger is a beast. It doesn't care if you've been too busy to eat all day because of deadlines, doctor appointments, travel, or kids. It will strike with full force if you do not keep it satisfied. And if you're anything like me, hunger is not something you can ignore — no matter where you are; you will eat anything to satisfy that emptiness in your gut.
Most often, this translates into something extremely convenient, fast, satisfying, and in amounts larger than you actually needed. This means more calories, saturated fat, sugar, trans fat, and sodium in your day (and bigger hips on the horizon).
But we are not doomed to the hunger and binge cycle. There is something we can do to snack healthier! It's a little thing I like to call 'snack packs.' In fact, making a snack pack is part of my daily routine.
Every morning, right before I head out of the door, I start filling my little insulated lunch bag with nutritious ready-to-eat treats. I do this for work, for road trips, and even for days out on the town. Having a little cooler in the car or something in my purse to nosh on helps me squash hunger and prevents a swing through a drive thru or a candy bar at a gas station.
Here are some items that I like to throw in my snack pack:
Cocoa, vanilla, or cinnamon-dusted almonds in a 100-calorie pack
Tangerines, apples, bananas . . . any fresh fruit!
Apple slices and single serve peanut butter containers
Greek yogurt and a small Tupperware of berries
Whole grain crackers and cheese
A peanut butter and jelly or peanut butter and banana sandwich
Protein bars or granola bars (Kind bars in the flavors Madagascar Vanilla Almond, Caramel Almond and Sea Salt, and Cashew Ginger and Spice are tasty and have only 5 grams or less of sugar)
Carrot sticks and single serving hummus containers
Mini Babybel Light cheese wheels
What healthy snacks do you like to take on the road?
Don't Miss the Next Post!

Get more ideas to snack healthier and make nutritious choices:
Image credits: © zetwe / 123RF Stock Photo; ©wavebreakmedia / Shutterstock; both modified by text overlay and resizing.