As part of a system that values freedom and collective wisdom, Great Harvest bakery owners have the opportunity to tap into a wealth of accumulated knowledge and experience. Twenty years ago, the idea of Learning Community Companies was coming into vogue. Great Harvest was a forerunner of the concept in a franchise, and still stands as a one-of-a-kind in the field.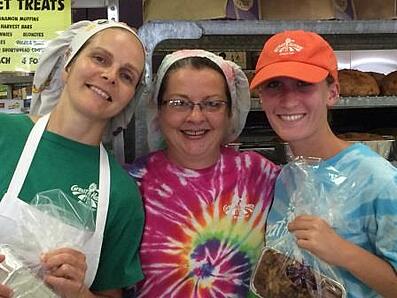 Today, the collective expertise accumulated among our bakery owners and company staff measures in thousands of years! At the Franchise headquarters alone, there are several hundred years of experience. There is value in history, and experience combined with ongoing innovations and cutting-edge expertise coming out of the headquarters creates a dynamic culture. Great Harvest truly is the Yoda of Bread Bakeries.
"Always pass on what you have learned." — Yoda
People are attracted to the freedom aspect of Great Harvest. Who doesn't like the idea of doing things their "own way"? But balancing success with freedom is trickier than one might think. The flip side of freedom is the "opportunity" to get yourself into real trouble if you don't make the right decisions. Re-inventing the wheel may seem appealing, but it can be very detrimental to one's success…and takes a lot of unnecessary time and energy.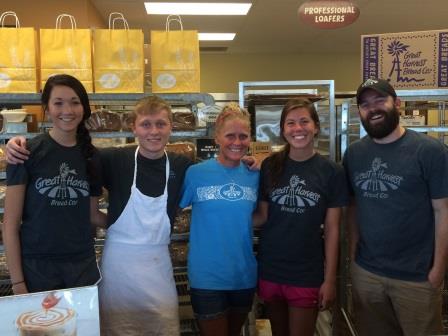 If I could identify one thing that most often gets someone into trouble, it's not trusting the wisdom and knowledge that has proven itself with time, and not trusting the new research and innovations that the Franchise provides to keep us cutting-edge. Of course, there are important external factors like location and demographics…and ultimately, it takes good old-fashioned hard work and time to grow a business. But wisdom and innovation are the starting points.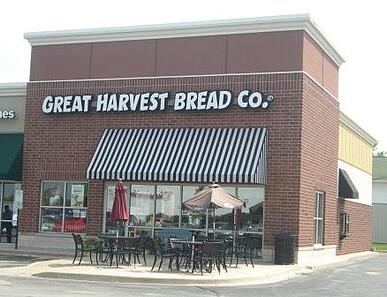 I'm on a plane as I write this, flying home to Montana after visiting a number of stores in Illinois; a mix of new and "seasoned" Great Harvest bakeries. I remember working in Naperville on opening day in the early 90's. People lined up out the door all day long to buy delicious baked-from-scratch, fresh milled whole wheat breads.
Things have changed as they must to stay viable. There are still the beautiful and fundamental aspects of fresh milled flour and the freshest, most delicious made-from-scratch bakery products you can find. People still line up out the door on opening day. But store designs and product lines have evolved to meet changing market demands. Change is a necessity. It never works to rest on one's laurels.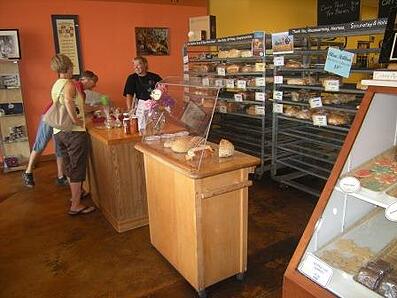 True to our roots, no two bakeries are alike. There are common threads but they still have the uniqueness of independents. Here are some observations about the diversity across our bakeries just in one state:
Peoria and Morton, IL, Great Harvest bakeries are in the capable hands of new owners, Craig and Ben. Their energy and enthusiasm is catching as they find ways to grow and strengthen their stores; all the time looking to the Franchise for wisdom and new innovations.
Anita's bread store in Bloomington, IL is a wonderful "retro" bakery with a plethora of delicious baked breads, goodies and fun add-ons. She's chosen not to do sandwiches because her business is strong without them.
Chris' new store in Hoffman Estates has an ample area for seating as he serves up fresh sandwiches along with delicious fresh baked breads and sweets. He also serves Blue Bottle Coffee, an amazing coffee company he discovered while living in New York.
Marty's store in Palos Park has a warm, inviting feel with a delicious variety of baked goods.
I could hardly recognize Naperville as the same store I helped open with all of its delightful new add-ons and displays. But the same oven and stone mill were still visible, reminding customers that all the baked goods in the store are freshly made from scratch.
Evanston and Naperville, the oldest stores, have become institutions in their towns. There is no doubt that time is a friend for building reputation and a base of loyal customers.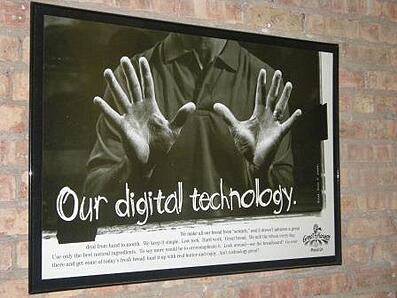 As you can see, each neighborhood bread bakery owner has something unique to bring to the table, leveraging the flexibility of the Freedom Franchise to create their own balance of old and new. From the Franchise, ongoing research and development continues to provide fresh, cutting-edge ideas and direction for stores of all ages. Over three decades into franchising, we also have a handle on "tried and true." Both in terms of years of experience and different perspectives, our entire Learning Community is rich. We have a wealth of proven knowledge and innovative ideas.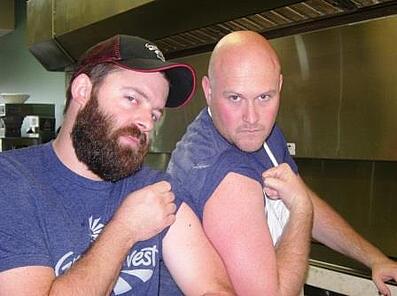 Does it mean the business is easy because of the expertise and advice available? Not at all. To attain anything of great value requires work and sacrifice, and succeeding in your own small business is no exception. But having "Yoda" wisdom and experience behind you lessens the risk, and a Learning Community of peers provides a wealth of friends and co-travelers with whom you can share the journey.
Do you have a good tidbit to share about how you have benefited from our collective bread wisdom? Let us know in the comments!
If you enjoyed this post you may also want to read more about our franchise Learning Community: