I absolutely adore crepes. Many people that know me are aware that one of my favorite foods of all time is the taco in all its various forms. Like the taco, a crepe is an ideal flavor delivery vehicle ─ it can be filled with virtually anything. Crepes straddle that delicious line between sweet and savory.
Valentine's Day is quickly approaching and nothing could be better to start the morning than a warm crepe surprise for your sweetie filled with luscious berries and Greek yogurt, drizzled with a quick microwaved chocolate sauce. Many fruit crepes utilize mascarpone for the creamy part of the filling but I like the zero fat, tanginess, and probiotics of the yogurt. You can also try cottage cheese if that is what's in your fridge ─ sounds weird, but it actually works here! I used a combination of strawberries and blackberries but any combination of berries would be great.
For the best results getting this on your Valentine's plate first thing in the morning, make the batter the night before so it has time to sit in the fridge, relax the gluten strands and have fewer air bubbles. It will make for a tenderer, better looking crepe. This recipe makes eight, but if you have leftovers they do freeze beautifully – just wrap in plastic wrap and store in a gallon size freezer bag.
For the Crepes
Makes 8 Crepes
Ingredients
2 whole large eggs
¾ cup 2% milk
1 cup all-purpose flour
3 tablespoons butter, melted
2 tablespoons granulated sugar
1 teaspoon vanilla
1/8 teaspoon salt
½ cup water

Butter for the pan
Method
Place all ingredients in work bowl of food processor (or in a blender) and whizz for 30 seconds until very smooth. Cover and refrigerate for at least an hour, or up to 2 days. When ready to make the crepes, heat a non-stick skillet over medium heat and brush the surface lightly with melted butter (if you have no pastry brush use a folded paper towel). Pour in a small ladle full of batter (about 1 oz.). Immediately pick up the pan and swirl to spread out the batter as evenly as possible, nice and thin.
Return pan to heat and cook until just slightly brown on the first side. Flip carefully (a combination of a heatproof rubber spatula and your hand works best) and cook about half the time on the second side. Slide onto a parchment or foil lined sheet tray. Continue with remaining batter. Once the crepes are made they can be reheated slightly in a 325 degree oven for a few minutes until warm and pliable.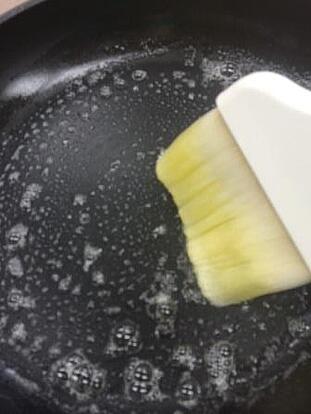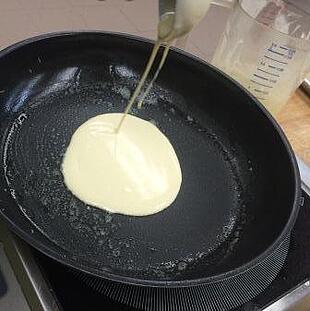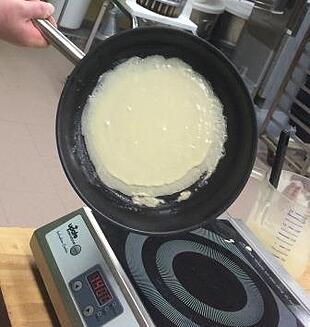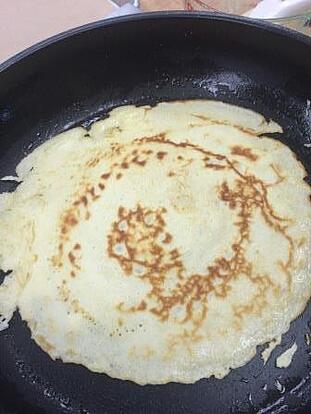 Chocolate Sauce
Ingredients
½ cup semi-sweet chocolate chips
2 tablespoons unsalted butter
2 tablespoons heavy whipping cream
Method
Place chocolate chips and butter in a microwave safe container and microwave on high for 30 seconds. Stir in cream and microwave another 30 seconds. Stir to combine; sauce should be hot and pourable.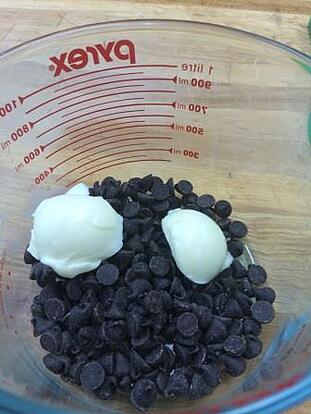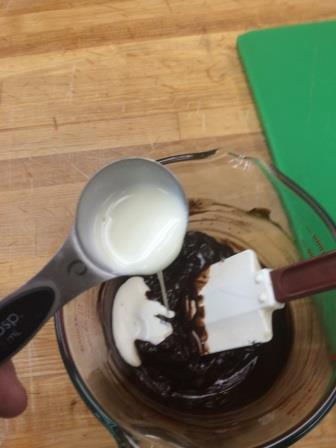 Fruit and Yogurt Filling
Ingredients
1 pound fresh strawberries, hulled and sliced
6 oz. fresh blackberries
2 tablespoons granulated sugar
1 teaspoon vanilla
0% fat plain Greek yogurt
Method
Mix all ingredients together ─ except for yogurt ─ and allow to macerate for at least 10 minutes until sugar is dissolved and slightly syrupy. Spread an even layer of yogurt in the center of each crepe. Top with berries (reserve a few for garnish on top) and carefully roll up. Top with a spoonful of yogurt, reserved berries, and drizzle with chocolate sauce. Dust with powdered sugar if desired.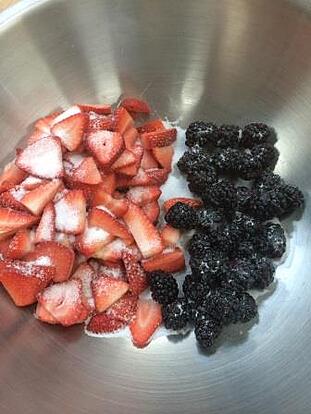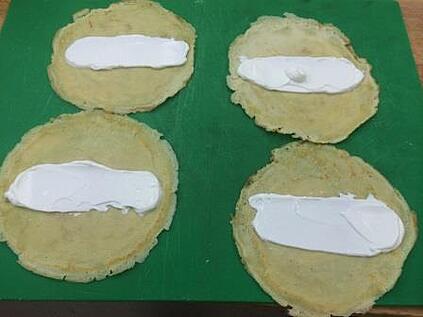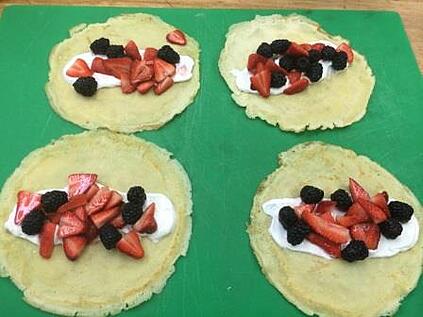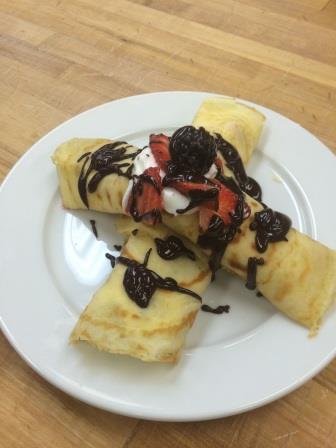 I have absolutely no doubt you will feel the love this Valentine's Day when you make this special treat for your special someone ─ whether it's for breakfast or dessert. If you don't have time to make chocolate crepes from scratch be sure to pick up some delicious Valentine's Day goodies at your local Great Harvest bakery. Break out of the predictable (and boring) box of chocolates this year!
What are some of your favorite Valentine's treats? Let us know in the comments.
Here are some other sweet dessert ideas you might want to try:
• Meg's Pear Almond "Tart" Pie
• Chocolate Fudge Brownies
Don't Miss the Next Great Recipe from Great Harvest: