Tomorrow being Valentine's Day, it seems only fitting that this post should be about chocolate.
After a January spent hitting the gym and counting calories to burn off some of that excess weight everyone packs on at the holidays it is almost refreshing to a have a holiday focused not only on love and appreciation for those closest to us but also focused on decadent delicious food.
Valentine's night menus tend to focus on all sorts of fancy aphrodisiac ingredients like lobster tails, crab, oysters, truffles, and beef tenderloin. But there is one ingredient on Valentine's Day that always appears for dessert no matter what is on the menu for the appetizer or main course: Chocolate. It certainly is one of the most sultry and decadent foods on the planet. The complex combination of sweet and bitter and its ability to begin to melt at almost precisely body temperature make it irresistible. It is fabulous enjoyed straight up or baked into a decadent dessert.
Perhaps one of the best ways to showcase chocolate's amazing attributes is in a simple yet amazing fudge brownie. Bake some of these for your sweetie this weekend and they will melt…
Chocolate Fudge Brownies
This recipe is one I have been using for years and whenever somebody has one for the first time the reaction is always the same: "I never knew a brownie could be like this!" These are not your typical mom's brownies. They are rich, decadent, and super moist. It is almost like eating a square of fudge in brownie form and the best part is it can be mixed all right in a medium size saucepan. Don't scrimp on the quality of the chocolate it really makes a difference. This recipe is based on one from the Moosewood Restaurant in Ithaca, NY and is amazing as is or try my favorite – warm and topped with high quality vanilla ice cream.
Preheat oven to 350 degrees
Ingredients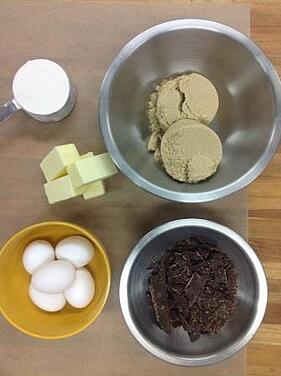 5 ½ oz bittersweet chocolate
½ # unsalted butter
2 C light brown sugar
5 eggs
1 tsp vanilla extract
1 C all-purpose flour
¼ tsp salt
Confectioner's sugar for dusting
Method
In a medium saucepan set over low heat, slowly melt the butter and the chocolate. Stir frequently with a heat proof rubber spatula or wooden spoon.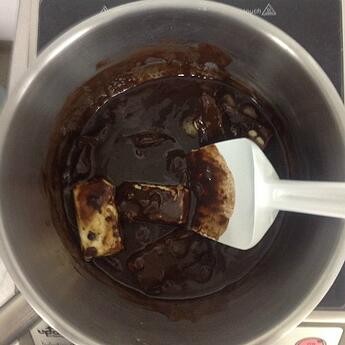 Cool slightly and add brown sugar. Stir to combine and add eggs and vanilla.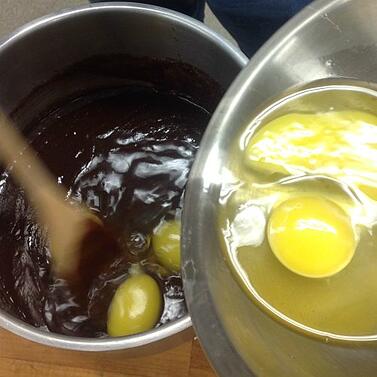 Stir vigorously until well combined. Add flour and salt and stir gently to just combine - do not over mix.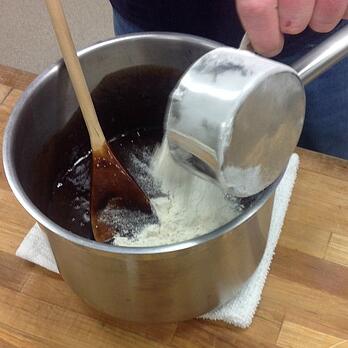 Pour into a rectangular 9x13 inch baking pan.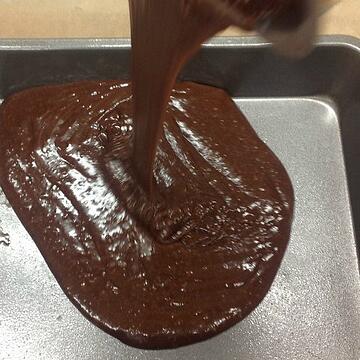 Bake for approximately 15-20 minutes until edges just begin to pull away from the side of the pan and a toothpick inserted into the center comes out clean. Dust with powdered sugar.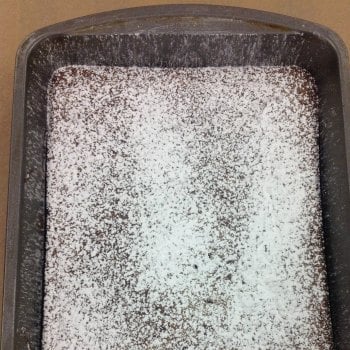 Serve warm with whipped cream or ice cream.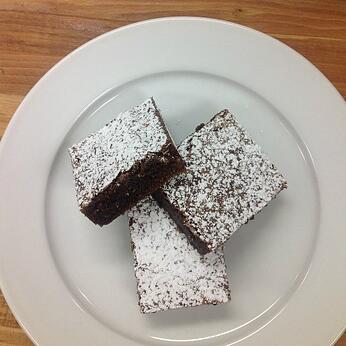 What do you think? I'd love to hear how this recipe works for you in the comments below.
Happy Valentine's Day!
Want more recipes from the Great Harvest Chef? Use the button below: