Lessons on business and life from an early owner
History offers us profound lessons. In the food business, format and products change, they NEED to change, but the core principles that make a business thrive can be remarkably consistent. We have much to gain by understanding what was at the heart of past successes.
Looking forward, looking back
In recent weeks, I've had the opportunity to hang out with "Great Harvest royalty". He'd never view himself as royalty, but I do. Paul Maurer opened some of the most successful stores in early Great Harvest history. His original store in Salt Lake Holladay was dramatically successful, to the point that founders Pete and Laura Wakeman were concerned with how he would handle the rapid growth and success. Paul handled it well, from the accounting side to product quality, and not least of all, his management of employees. In fact, the "bottom line" to his business revolved around people.
A unique, people-first approach
Pete eloquently expressed a "secret" to this man's success in one of his writings: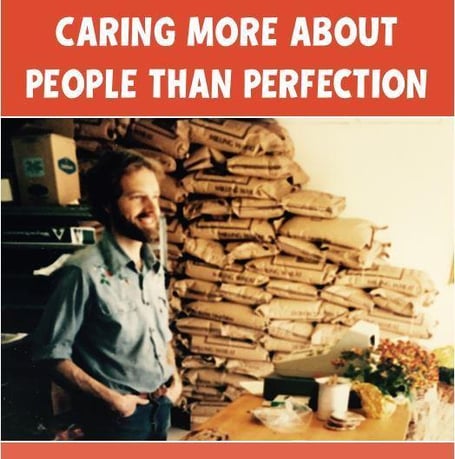 "Paul works hard at not judging his people, at accepting them unconditionally, just as they are. He believes he can do more good by working on himself than by trying to change other people. This kind of thinking gets pretty darn tricky when you're somebody's boss, as you might well imagine. For a long time, Laura and I thought he was nuts. But paradoxically, Paul is a very effective boss. He teaches instead of judging. He forgives mistakes. I believe that he loves his people way more than he loves his business. He cares more about those people, as people, than about perfection. Paradox or not, this is really at the root of being a great boss. In an atmosphere like this, people try new things, make mistakes, learn much quicker, and actually care about their work much more."
In a challenging labor market, where employees have a plethora of jobs to choose from, Paul's employee management philosophy is more relevant than ever. Pete reiterated that when chaos reigned, Paul worked on himself first, and the problems had a way of magically going away. Not just great business wisdom, but life wisdom.
Extend opportunities generously
Paul only had the business for ten years. A gypsy at heart and lover of change, Paul went on to open a hard crust European-style bakery, and in time, a couple of restaurants. He told me his Great Harvest stint was the longest he's ever done anything, and he still talks about it with fondness and passion. Most of all, he talks about the people.
In the mid-1990's, he partnered with employees in three different locations in Salt Lake to pass on the business. They could not have afforded to do it on their own, but they eventually bought him out to be sole owners. He gave them the opportunity to succeed as he had.
Great Harvest's success was "baked" by remarkable people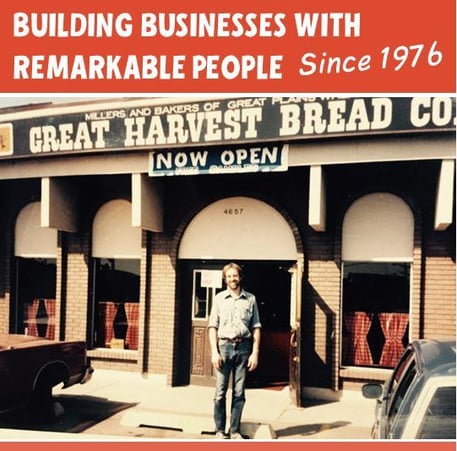 My very first bakery franchise visit as a rookie was to Paul's Salt Lake Holladay store in 1994. To this day, I still see and hear the words of wisdom he imparted to me. I could not have had a better mentor to help launch me on my bakery field consultant career.
When I shared this blog post with Paul, he told me, "I judged people. I just tried not to take them out of my heart," a thought which beautifully exemplifies his wisdom and humility.
True to his nature, Paul continues to explore and learn. And he continues to share his wisdom and kindness with those he encounters.
We agreed that the Great Harvest community has afforded us wonderful opportunities, and at the top of that list is the friendships and people it's brought into our lives. When a business is built on a foundation of remarkable people, with innovation, generosity and great products thrown into the mix, it's hard to go wrong!
Learn more about the Great Harvest Franchise:
Read more lessons on business and life from bakery business pioneers: