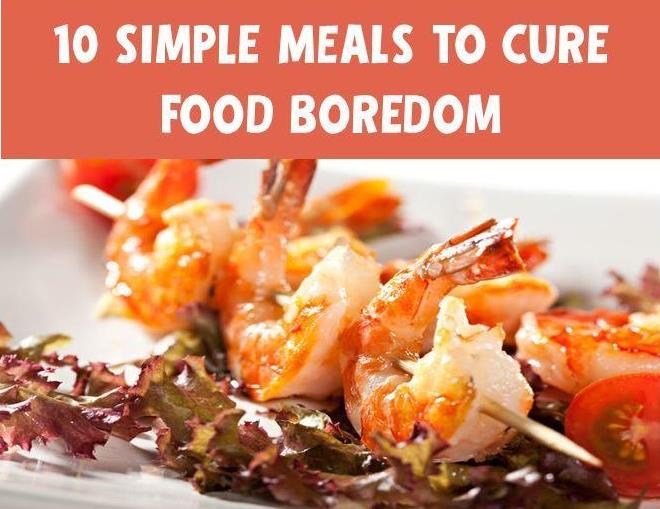 Every now and then, when I am stressed out, I find myself in a food rut. I get bored with all of my staple snack foods, I don't like any of the recipes I have on hand, and I grimace at the thought of cooking. In a nutshell, when I'm in a funk, I find eating more of a nuisance than an enjoyable experience.
To snap out of it, I have to gently ease myself back into cooking. To do this, I start with simple, five-ingredient meals and some fresh recipes. Keeping the ingredients to a minimum means less grocery shopping, prep, cleanup, and ultimately time I have to dedicate to the process.
Here are ten recipes that fit that bill (from Oxmoor House and Cooking Light). I plan to use them myself over next few weeks to help get me back on track.
10 Five-Ingredient Meals:
Looking for

T

ips to

M

ake

C

ooking

E

asier?
Here is one that will save you some serious time. Don't be afraid to purchase ingredients that require minimal preparation, such as bags of frozen diced veggies, fresh sliced fruit or veggies from the produce section, triple washed and cut salad blends with topping packets included, Uncle Ben's 90-second rice, or sliced/diced frozen chicken or meats.
Don't miss our next post:
Get More Ideas:
Image credit: © ryzhkov86 / 123RF Stock Photo