We've been talking a lot about how healthy eating doesn't have to be hard and how to stock your pantry, freezers and refrigerators with the right things (See Part 1 and Part 2). Now here are some tips on how to incorporate those things into recipes and your diet to improve the nutritional quality of your meals.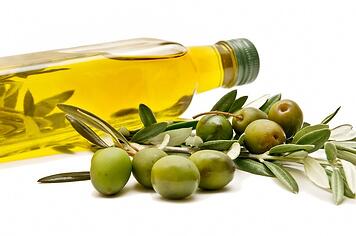 Use limited healthy oils or fats – Eating the right kind of fats can be a healthy choice, but they still are calorie dense. So instead of just focusing on using healthy mono and poly unsaturated fats from plant sources, start considering portion sizes as well.

Here are some healthy ideas:

Instead of drizzling olive oil in your pan or dish, or brushing large amounts of oil on your veggies for grilling, spray them with a fine even mist of olive oil using something like a Misto Gourmet Olive Oil Spray (this is what I use) which controls the calories and the fat you add to your recipe.
When baking, add chia seeds or ground flax seeds to boost the fiber and omega 3 fatty acid content.
Also, when baking consider replacing oils with applesauce, canned pumpkin, or yogurt.
Yogurt is also a great substitution cup for cup for mayonnaise in dressings or other recipes.
Choose spreads with cholesterol lowering plant stanols or sterols such as Smart Balance™ HeartRight™ Buttery Spread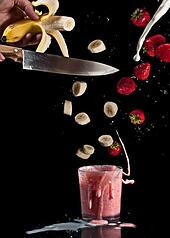 Add plant foods to every meal. – Plant foods including fruit, veggies, and legumes are full of fiber, vitamins, minerals, and free radical fighting antioxidants and other beneficial phytonutrients. Not to mention they are low in calories.

Here are some healthy ideas:

Add a bag of frozen veggies to your stir fries, or add bamboo shoots, water chestnuts, red peppers, or other complimentary plant foods to boost the nutritional content. The veggies will also fill you up faster for less calories.
Instead of reaching for chips or French fries from the drive through, make some easy baked sweet potato fries or kale chips
Lightly sauté veggies in olive oil and add to omelets or soups. Even try adding spinach or finely shredded veggies such as zucchini to casseroles. One of my favorites is this Three Cheese Chicken Penne Florentine from Cooking Light.
Always include a salad with your meal or a cooked veggie as a side.
Wash and display fresh fruit to make it as easy to grab and eat as chips are.
Replace the sweets in your candy dish with roasted unsalted almonds or walnuts making them a nutritious and satisfying treat.
Pair apples with nut butter for a quick and easy snack on the go
Make hummus or other bean dips such as this one (another one of my favorites)
Opt for low fat dairy- Having dairy products on hand is a great way to increase your calcium and protein intake, but choosing low fat or fat free options also help to control cholesterol, fat, and calorie intake. Low fat or fat free dairy offers itself as a great packable snack such as yogurt or cheese and also can be a great addition to a recipe.

Here are some healthy ideas:

Instead of using regular sour cream or cream cheese in a dip recipe, switch it out for lighter versions or replace them with plain Greek yogurt to cut fat and calories.
Use lower fat versions of cheeses in recipes. For example, swap out the ricotta in your lasagna for fat free small curd cottage cheese.
Make a delicious and healthy breakfast in a snap by pairing yogurt with chia seeds, and mixed berries.
Add yogurt or string cheese to your snack line up.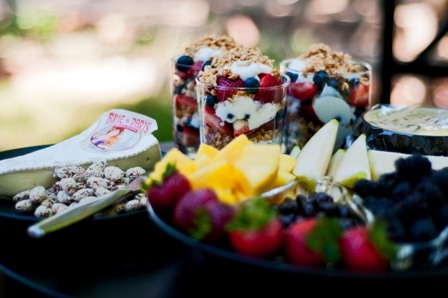 Check out my next blog for some more tips!
Interested in learning more about nutrition? Check out our previous nutrition blog posts:
Olive Oil: photo credit: USDAgov via photopin cc
Sliced fruit: photo credit: echo0101 via photopin cc
Hummus: photo credit: AamerJaved via photopin cc
Parfait: photo credit: J. Paxon Reyes via photopin cc