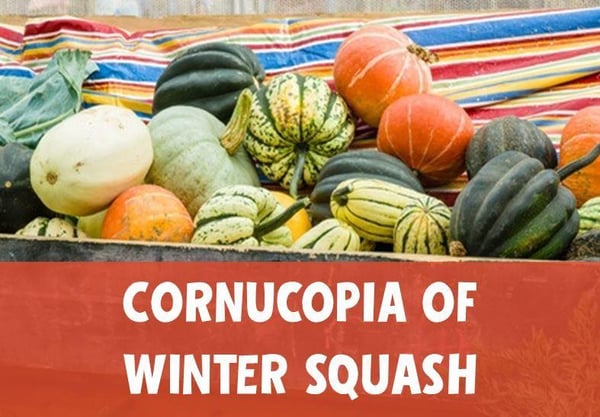 We have been blessed with a beautiful fall this year in Montana. Think warm days full of sun, golden aspen trees, brisk evenings, and even flowers still blooming in my garden. We have all been enjoying it as much as we can because as we know, nothing gold can stay. And then today I woke up to frost on the grass and a winter weather advisory on my phone.
Gone are the days of fresh summer vegetables and evenings on the porch grilling and sipping wine, but all hope is not lost for fresh produce from the garden. Just the other day, some of my good friends reminded me of this when they left a pile of winter squash on my porch. Winter squash grow during summer, but they are meant to be harvested in the fall and used through winter until the next spring when you can again begin growing fresh vegetables. Winter squash can include acorn, butternut, hubbard, and spaghetti squash, among many others.
What is so great about winter squash?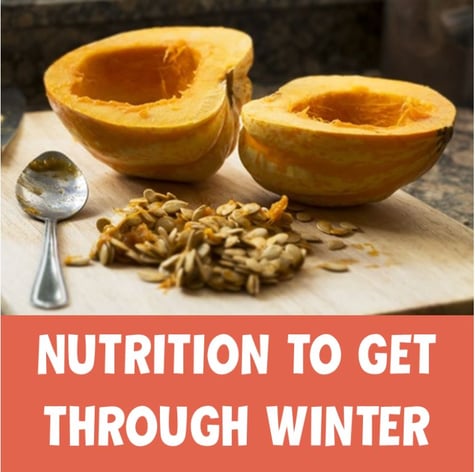 They are nutrient-rich and low in calories yet they can complement or even be the heart of a savory comfort food dish. They offer vitamin C, beta-carotene, potassium, B6, folate, carotenoids, and fiber. This combination of nutrients offers benefits such as improved immunity, heart and digestive health, and reduced risk of some cancers. Plus, because they are lower in calories they can assist in maintaining a healthy weight during the winter months.
One of my favorite magazines, Real Simple, offers a great guide on winter squash and what they can bring to your kitchen.
Here are some intriguing winter squash recipes I look forward to trying this winter:
Pick up some delicious baked goods to accompany your winter squash:


Here are some more squash recipes you may enjoy from The Bread Business Blog:
Image credits: © charlottelake / 123RF Stock Photo; © zigzagmtart / 123RF Stock Photo; both modified by text overlay.