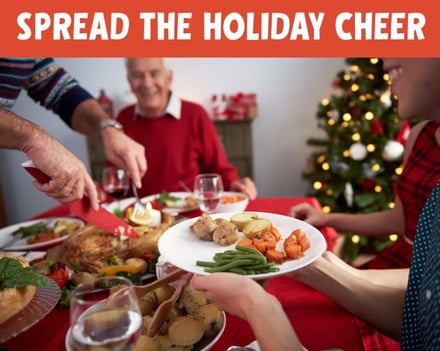 Christmas is my favorite time of the whole year. I love the holidays because it is a time to gather with friends and family and an opportunity to let them know how much they mean to you. I also treasure enjoying old traditions while creating new ones as well. Furthermore, it is an opportunity to let old friends know they still mean a lot to you by sending notes of love in Christmas cards.
You can feel the holiday spirit in the crisp winter air and see it too in the twinkling lights and garlands that line the streets and houses in towns across the nation. To cap it off, people throughout the world spend a day in the kitchen cooking large meals from secret family recipes to fill the bellies of their loved ones. It truly is a time full of cheer.
Although this may be the wonderful Christmas experience you or I have, there are plenty of people within our own communities who struggle to get a meal on the table or who don't have a single person with whom to share the holiday. According to Feeding America, the nation's largest domestic hunger-relief organization, food insecurity1 exists in every county in America. They've also shared the following statistics:
In 2014, 48.1 million Americans lived in food insecure households, including 32.8 million adults and 15.3 million children.
In 2014, 14 percent of households (17.4 million households) were food insecure.
In 2014, 6 percent of households (6.9 million households) experienced very low food security.
In 2014, households with children reported food insecurity at a significantly higher rate than those without children, 19 percent compared to 12 percent.
In 2013, 5.4 million seniors (over age 60), or 9 percent of all seniors were food insecure.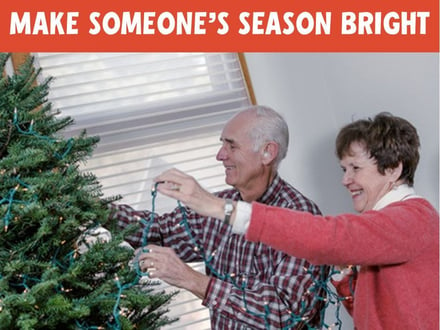 Meals on Wheels also points out that one-quarter of our nation's seniors live in isolation and that millions of them are also struggling with hunger and the ability to pay for basic living needs. When I was in college, I did volunteer work for Meals on Wheels. It was amazing how a simple call to check in on our seniors made their day, and when we delivered a fresh loaf of bread just before the holidays, it made their whole season bright.
I encourage you all to enjoy the holidays as you always do, but this year why not break off a little bit of that love and cheer and share it with those who have none by donating to local food banks, visiting the local senior center, volunteering at a soup kitchen, or offering your assistance at your local Meals on Wheels? A little bit can go a long way. How can you help us combat hunger this holiday? We'd love to hear your personal stories of donation in the comments section below!
Read related posts on The Bread Business Blog (click to read):
• Waste Not, Want Not: Thinking About Food Waste
• Locally-Owned Businesses (and Communities) Benefit from Benevolence
• Helping Bread Customers Give Generously to Others
Notes:
1: Food insecurity refers to having unreliable access to a sufficient amount of affordable, nutritious food (Source: Oxford Dictionary).
Image credits: Copyright: gpointstudio / 123RF Stock Photo; Copyright: arinahabich / 123RF Stock Photo; both modified by text overlay.