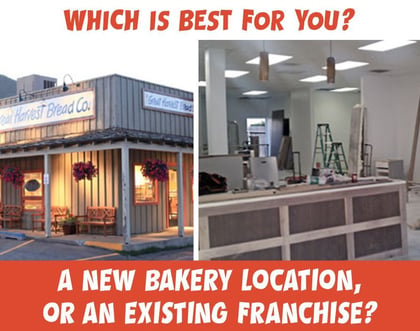 New bakery cafe franchisees often weigh the differences between buying an existing bakery and starting a new bakery cafe. Over the years, I've had many discussions about the pros and cons of both routes. Rather than one being better than the other, it's about which is the best match for you. In many cases, territory availability is the deciding factor. When it isn't, I really encourage people to start with some introspection.
Ask yourself these questions:
• What projects and accomplishments am I most proud of?
• When does work feel more like fun than work to me?
• Which tasks get crossed off my to-do list quickly?
• Which tasks am I most likely to procrastinate over?
• What am I doing when I feel most productive?
Understand your own motivations to find your best fit
Take a look at the list of answers you generated. Are they mostly projects you built from scratch? Or are they projects where you optimized an existing program?

Some people are "creators" and they thrive when breathing life into new things. Others are "optimizers," they excel at improving existing systems and efficiencies. There's no good or bad here – both types make great business owners. But if you are naturally a creator, the thrill of a new business is going to drive you. Optimizers are generally a better fit with existing businesses.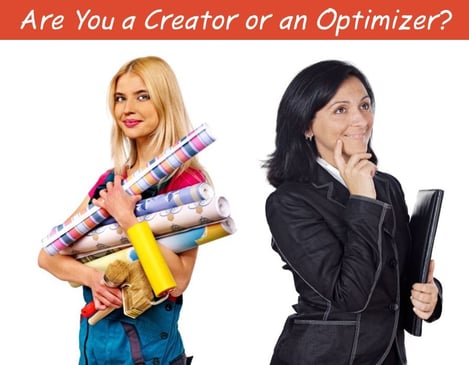 What are the advantages of buying an existing franchise versus starting fresh?
As with anything, there are pros and cons to buying an existing bakery instead of opening a new store. Here are a few:
1. With an existing store, there is already an established customer base – no sleepless nights wondering if no one will open your doors.

2. No location hunting down time. You may be able to renegotiate a few lease terms, but mostly this part is done.

3. Your business is a known entity with brand recognition (hopefully positive) around town. The seller has already built ties with the community by supporting local events.

4. Since the bakery is generating a cash flow, there's a track record of financial statements to help a new owner estimate future performance. This can help with getting loan approvals for financing too.

5. With an existing store, the buyer inherits an experienced team of employees. This can be both good and bad. Sometimes the transition period can be challenging for the new owner as employees adjust to a new management style and expectations.

6. Because the bakery is already up and running, you have revenue on Day 1; there is no delay waiting to secure a location and build out the bakery cafe.
7. The existing bakery may be the perfect home base to support one or two more cafe locations in other parts of town.
What are the advantages of opening a new bakery cafe vs. buying an existing store?
1. Personalization. With a new bakery cafe, you are involved in all the start-up decisions and the business is essentially yours. Your personality is reflected in your bakery cafe and you are the one to introduce Great Harvest to your community. You are in charge and can create something in your own vision.

2. You get to choose the people that you'll work side by side with every day. This is an opportunity to build a team that shares your vision and brings it to life in your town.
3. Start with a clean slate. You won't risk inheriting any ill will, under-performing employees, or having negative online reviews to overcome. This can be the flip-side of brand recognition for an existing business when that reputation is bad – there is nothing to overcome when you start fresh.

4. Self-satisfaction – step back and look at what didn't exist before and now does!

5. Choose your own location. You pick where you work and how far you travel to get there.
6. Layout. Does the existing business have room for seating to build up your lunch business?
Ultimately, the decision to buy an existing franchise versus starting a new one comes down to your priorities.
Entry to a particular market: is your heart set on being in a specific location? If so, what franchise options are available in that area?
Which excites you more: the prospect of running a business immediately and not messing with the start-up phase? Or the idea of building something for your community that doesn't exist today?
How important is aesthetic and design? If you buy an existing bakery and there is something about the design that you don't like, will it get in the way of loving what you do, or feeling satisfied? Is

having creative freedom to pick everything from wallpaper to tables important to you?
Do you prefer the relative security of a known quantity to the exhilaration of charting unknown territory?



Can you expand the business beyond the existing location?
Still undecided? During your due diligence process, we can connect you with bakery cafe owners to answer your questions about buying an existing franchise location or starting from scratch.
You choose which path feels best to you. In either case, you will enjoy the same robust support and training from Great Harvest. And in both cases, you will have the freedom to make decisions about how your business grows.
Learn more about Great Harvest's Training for All Bakery cafe Owners:
You may also be interested in these related posts: