"Life will only change when you become more committed to your dreams than you are to your comfort zone." - Unknown
I have always had big dreams. Some attainable, some not so attainable… For example, a chocolate chip tree. What a splendid idea, right? As a three-year-old, I asked my mom if we could plant a chocolate chip tree in our backyard. I thought it would be spectacular if we could grow the key ingredient in my favorite homemade cookie: my mom's famous chocolate chip cookies. Though that dream ended as you might assume, it did not stop me from pursuing what is important to me—dreams included.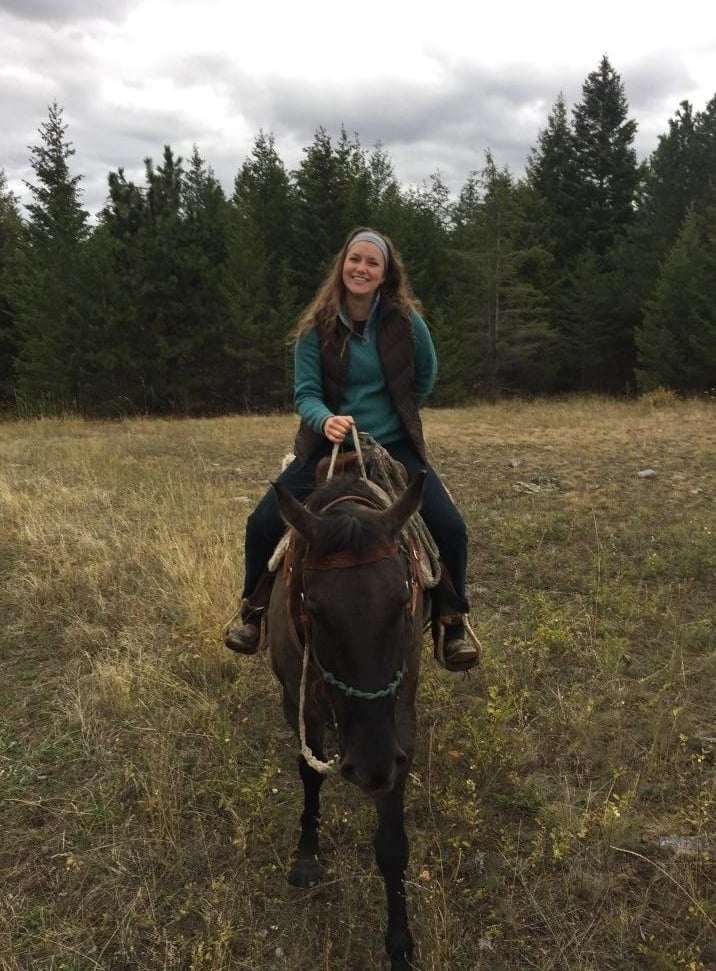 My passion for food began at a young age, and so did my love for Great Harvest. I could not wait for the days my mom would pack my sister and me up in the car and head to our local Great Harvest bakery for a fresh warm slice of bread and some loaves to take home. It may sound cheesy, but even back then, I knew I wanted to work at a Great Harvest bakery. Unfortunately, the dream of working directly in a bakery cafe never came true; instead, life has taken me down a different path to work at the Great Harvest home office for franchising as their Dietitian.
If there is one thing I have learned in my life, it is to never stop dreaming because you never know where life may take you—and it may be a crazy ride.
From the time when I decided I wanted to grow a chocolate chip tree until now, my life has been quite the adventure. I grew up in Hastings, MN. When it came time for college, I ended up attending three different universities. Ultimately, I made a last-minute transfer to the University of Wisconsin-Stout where I obtained a B.S. in Nutrition and Dietetics. It was one of those split-second decisions that changes your life. And it was the start of a series of spontaneous adventures that led me to my current position at Great Harvest.
About a year after transferring to UW-Stout, I applied for a wrangler job on a guest ranch in Montana. It involved doing all things horse related from leading trail rides in the mountains, team penning and stacking hay, to rodeo events. I quickly fell in love with Montana and knew it was where I was meant to be.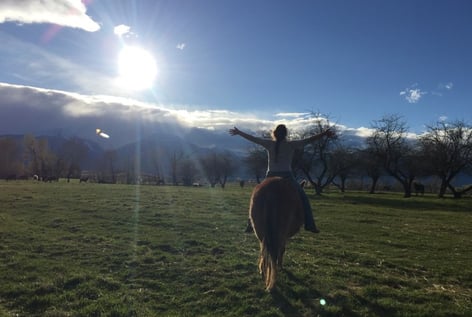 After finishing my undergraduate degree, I ventured west once again to complete my Dietetic Internship in Montana. With the internship winding down this past spring, I was job searching and found that Great Harvest had an opening for the Nutrition Specialist position. I eagerly applied with the hopes of making my dream of working for Great Harvest a reality. Sure enough, my first day of work came just a couple months later. I could not be happier to be the Great Harvest Nutrition Specialist. My dream to be in the West and to work for this wonderful company came true!
Unfortunately, I still have not been able to get a chocolate chip tree to grow… But I am here to help you in your pursuit of the healthier you. To make that dream a reality. To help you get out of that comfort zone and do something new. There is a lot of information out there on nutrition. It can be intimidating and may even over complicate healthy eating. I would like to take a few steps back and show you how uncomplicated eating nutritiously can be! Nutrition is a tool you can use to help prevent chronic diseases and lead a healthier life. Let me know where your interests lie in nutrition and what questions you may have; I'm here to help.
Stay tuned for more from Lauren...
You may also be interested in: