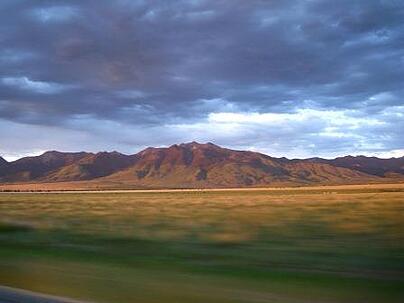 This is a question that gets asked a lot here in Dillon, Montana when prospective retail bakery owners come to visit us for their Experience Great Harvest Day, a day spent learning more about owning a Great Harvest Bread Company franchise.
Since "give generously to others" is part of our Mission Statement, it's no surprise that giving generously is also important to many of our applicants. But how can you make it happen in a way that makes good business sense?
Learn more about why Great Harvest gives here.
I answer the question with three words: Goals, Discipline & Assessment.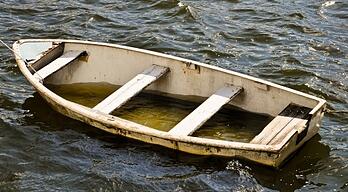 Create a plan that incorporates all three. You can find ways to give back within any budget, but where monetary donations are concerned, you must remember not to lose track of profitability.
If your business isn't profitable, giving what you don't have to give is like tossing water out of a leaky boat. If the boat isn't seaworthy, it's going to sink.
1) Goals. Set goals that are realistic and attainable.
Include your goals for generous giving alongside your financial goals. When creating a plan to reach your goals, choose a charity that you are passionate about. This small step may increase your motivation to obtain your goals. (Read more about reaching your goals here).

Perhaps your long-term goal is to give 10% of net profits to charitable and community organizations. That may not be realistic in the first or second year of operation. Break the goal into obtainable sub-goals.
First, calculate how much money is needed from your local retail bakery to cover personal expenses. Let's say you need to bring home $50,000 annually.


A good year one goal might be: At the end of my first year of operation I will have net income of $50,000.
Your goal for year two: At the end of my second year of business I want to have a net profit of $52,500. I will donate the 5% increase in net profit to the American Cancer Society.
And so on in increments until you are able to meet your long-term giving goal.
2) Discipline. Create a plan and stick to it!
Incorporate ways to reduce expenses and increase revenue in your plan. Maintain sharp focus on your goals and don't waiver from them. Before making discretionary purchases, ask yourself, "Do I really need to buy 'x' right now or can I wait until I've planned for it?"
Set aside money for a "rainy day" fund. Local business owners are easily distracted from their plan when the unexpected happens. Having six to twelve months of operating cash in an investment or savings account will make it easier to respond to unplanned cash outflows. An added bonus is avoiding exorbitant interest rates on credit card debt because you have your own built-in "line of credit" to draw from.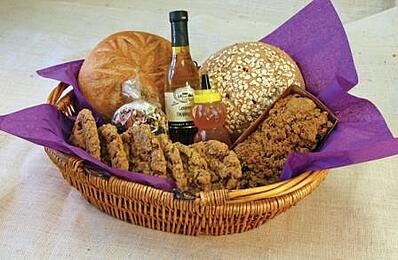 Focus on your product. Donating product is more cost-effective than a cash donation, which in turn allows you to give more. In the food business, there are great opportunities to donate product and win customers at the same time. Donate a basket of your freshly handmade delicious baked goods instead of a gift card. It's okay to make donations a win-win proposition.

Plan for donations just as you would plan any other aspect of your small business. If you've established a set amount for donations, keep within budget. Think of ways to give back that don't cost money and provide opportunities to strengthen relationships within your community. Here are a few ideas:
Allow the local Girl Scout Troop to tour your local retail bakery.
Let the local Chamber of Commerce meet in your storefront.
Sponsor a youth sports team by providing snacks.
Give to charities that have something in common with your business.
Donating to local food banks or organizations that combat hunger, such as Feed the Children, are perfect candidates for your bakery. Keep in mind that perishable donations should always be fresh, tasty and donated before the expiration date.
Old inventory that you wouldn't sell in the normal course of business also make ideal donations to your favorite local charities (think last year's t-shirts, or extra bread knives).
3) Assessment. Start with a baseline and continually review.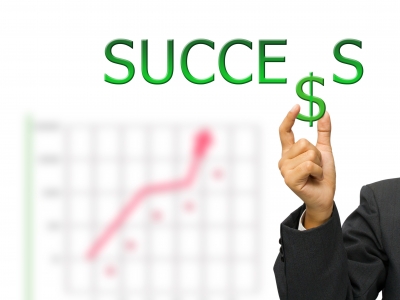 Use the balance sheet and profit and loss statements to determine if your business is improving. Look at gross income, net income, and large expense categories to gauge your success. If you can't do the bookkeeping yourself, hire someone. You might be surprised at the number of small business owners that do not keep their bookkeeping up-to-date, but this should be done regardless of planned giving.
Without accurate and timely financial statements, you don't have the tools to know where your business is headed, much less whether you'll be in a position to give. Review and track how your business is trending at least once a month. Look at performance month over month, year to date and against budget.
Review your giving plan as well. Is your donation account above or below budget? If your local retail bakery is doing better than anticipated, do you want to increase your annual goal? It's okay to make planned changes to your donation budget throughout the year. Follow these three guidelines and your local retail bakery will be on its way to being profitable AND generous.
How is your bakery being profitable and charitable? Let us know in the comments!
Read more about the ways Great Harvest and its local bakery owners give:
• Why Social Responsibility is Good Company Policy AND Good Business
• Locally-Owned Business (And Communities) Benefit From Benevolence
• Posts about Great Harvest in the Community
learn more about how you can do good and do good business with Great Harvest: