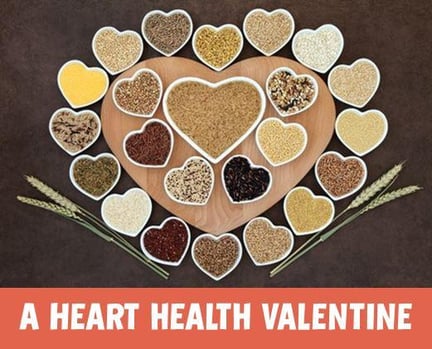 February is pretty well owned by Valentine's Day, but it's also American Heart Month. Amid the valentines, doilies, and sweet treats for those dear to our hearts, don't forget to make time for heart health. February is a time to reflect on the healthy changes we can make to give us more precious time with our loved ones. Investing in heart health for ourselves and our families may be the best Valentine we can give — and we can give it all year long.
Pursue Heart Health All Year Long
Great Harvest makes heart-healthy choices easier. We make our real food products from scratch every single day using high-quality ingredients. And although we love that aspect of the business, what we really take pride in is finding new ways to make whole grains delicious, crave-worthy experiences. Our country is fighting a battle against cardiovascular disease. Here at Great Harvest, we are on a mission to improve whole grain intake in communities across America. And flavor is our secret weapon. Because we don't think you should have to give up good food just to enjoy good health.
Flavor is Our Secret Weapon against Heart Disease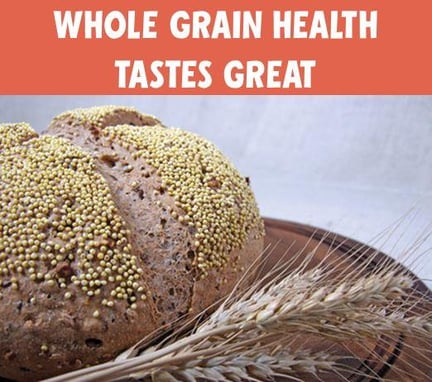 I don't use the term "battle" lightly. Cardiovascular disease, also referred to as heart disease, is a term that includes a variety of conditions that affect the blood vessels and heart ranging from arrhythmia to stroke. Heart disease is the leading global cause of death, claiming approximately 17.3 million lives per year. That's a scary statistic, but not as frightening as the fact that the American Heart Association expects that number to grow to more than 23.6 million by the year 2030 unless something drastically changes. In the United States alone, cardiovascular disease accounts for one in three deaths.1
These statistics may be startling, but the good news is that lifestyle choices can have a major impact on whether these dismal predictions become reality. There are several risk factors for heart disease that you cannot control, including age (men over 45 and women over 55) and having a family history of heart disease. Although you cannot control those risk factors, there are many that you can have an impact on. You can quit smoking, limit alcohol to no more than two drinks for men or one drink for women per day, maintain a healthy weight, and achieve two hours and 30 minutes of moderate intensity exercise per week (for adults).
Change Your Health with a Heart-Healthy Diet, Including Whole Grains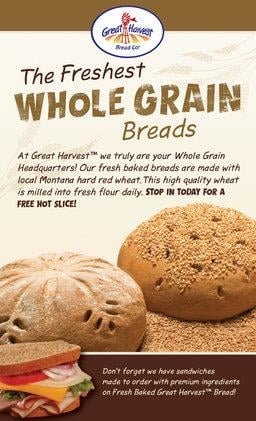 Often the hardest risk factor to change is one that has a huge impact on heart health: eating a heart-healthy diet. A heart-healthy diet is limited in saturated fat, trans fat, sodium, and calories but rich in fruits, vegetables, low-fat dairy, skinless poultry and fish, nuts and legumes, non-tropical vegetable oils, and whole grains. If done right, this can also be one of the most enjoyable lifestyle changes you can make.
Less than 1% of adults' diets meet the American Heart Association's definition for an ideal healthy diet, and essentially no children's diets meet the definition. Of the components of the diet, increasing whole grain intake can be one of the biggest challenges as less than 6% of adults meet the recommended whole grain intake per day.1
How Whole Grains Help Keep You Healthy
Whole grains are described as grains that maintain all three original parts: the bran, the germ, and the endosperm. When maintaining all three parts, the grain also retains all disease-fighting nutrients, including fiber. The fiber is a really important piece as it functions in multiple ways to reduce the risk of heart disease. Fiber binds to bile acids in your gut. This is important because bile is made of cholesterol and your body needs bile for fat digestion. So when levels decrease due to excretion with fiber, your liver pulls cholesterol from the blood to make more. In turn, this
lowers cholesterol levels.
Fiber also has this great ability to thicken when it comes into contact with moisture in the digestive tract. This makes you feel fuller. Just as molasses takes longer to pour out of a jar than water, fibrous gel in the digestive tract takes longer to pass through your system. This prolongs the feeling of being full and could be one of the main reasons those who eat whole grains tend to have healthier body weights. Getting fiber from whole food sources also provides you with a wide array of disease-fighting nutrients and antioxidants. These also play a factor in reducing heart disease.
No long-term studies have shown any heart-healthy benefits from fiber supplements, suggesting there is something special with whole food sources of fiber.

How to Get the Heart-Healthy Benefits of Whole Grain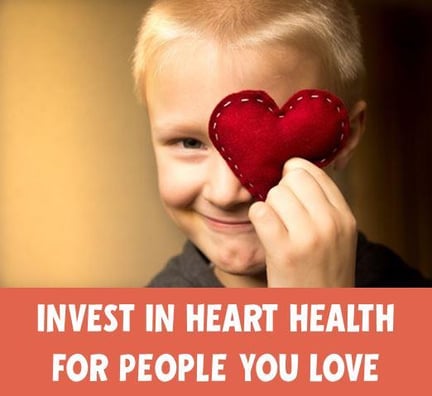 It is recommended that most adults consume about 6 to 8 one-ounce servings of grains per day. Making at least half of those whole every day can help you reap the health benefits. Plus, recent research suggests with just 28 grams of whole grains (16 grams are found in one ounce equivalent) added to your diet every day you can significantly reduce your risk of dying from cardiovascular disease and extend the total length of your life.
What does an ounce equivalent look like in terms of food? At Great Harvest, it's about ½ of one 2-ounce slice of our whole grain bread, or about a ¼ cup of our Groovy Granola, or ¼ cup of our dry Cinnamon Raisin Oatmeal. Those are just a few of the many ways you can get your daily serving of whole grains for heart health with Great Harvest. Find some new flavors to explore with your valentine. Because healthy eating doesn't have to be boring, or hard!
Learn more about the health benefits of whole grains:


Read More About the Heart-Healthy Benefits of Great Harvest's Whole Grains:
Learn more about American Heart Month from The American Heart Association.

References:
1. Mozaffarian, D., E. J. Benjamin, A. S. Go, D. K. Arnett, M. J. Blaha, M. Cushman, S. De Ferranti, J.-P. Despres, H. J. Fullerton, V. J. Howard, M. D. Huffman, S. E. Judd, B. M. Kissela, D. T. Lackland, J. H. Lichtman, L. D. Lisabeth, S. Liu, R. H. Mackey, D. B. Matchar, D. K. Mcguire, E. R. Mohler, C. S. Moy, P. Muntner, M. E. Mussolino, K. Nasir, R. W. Neumar, G. Nichol, L. Palaniappan, D. K. Pandey, M. J. Reeves, C. J. Rodriguez, P. D. Sorlie, J. Stein, A. Towfighi, T. N. Turan, S. S. Virani, J. Z. Willey, D. Woo, R. W. Yeh, and M. B. Turner. "Heart Disease and Stroke Statistics-- 2015 Update: A Report From the American Heart Association." Circulation 131.4 (2014): E132, E25, E17, E48. Web.
Image credits: © marilyna / 123RF Stock Photo, © mizina / 123RF Stock Photo; modified by text overlay.