We are constantly pondering, teaching and sharing the keys to success for a whole wheat bakery business. Turns out, these lessons are crucial for any local retail business owner.
Returning to the fundamentals is key!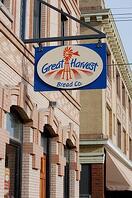 Small business owners are expected to handle all aspects of their business with little help from outsiders. Operations manager, accountant, human resources manager and marketing director are a few of the hats a small business owner wears. With all the demands on a small business owner, it's not surprising that there is not one single idea, tip or process that guarantees profitability. We have always believed that if someone is looking for a silver bullet, getting back to basics in a few key areas, is the best way to increase a bakery's bottom line.
What do you do when you've reached a plateau in achieving your goals? When I'm at the point where I need to reset my mindset, I go back to the basics. Basics are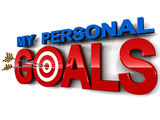 the foundation for achieving any goal. Our Corporate Chef, Scott Molyneaux, goes back to basics, precisely measuring and weighing all ingredients and taste testing, when he creates new recipes to market. Kathy Peterson, in our legal department, makes sure she has the right shoes, breathable apparel, plenty of water and eats nutritiously when she begins to train for a marathon. Many of us exercise, calorie count and eat foods with less fat and more fiber and protein when trying to lose a few pounds.
The goal of most enterprises is to be profitable. Business 101 teaches participants that in order to increase profitability, two things are required…increase sales and decrease costs. Simple, right? Wrong. Reducing costs and expanding sales requires major effort on the part of our franchisees. Successful businesses require owners that will tackle these components of their business head-on. It's imperative that new and experienced owners alike keep their eyes on reducing costs and increasing sales for continued success.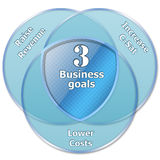 The Great Harvest franchising staff provides support in many areas -- training, answering questions/concerns as they arise, providing marketing services, website development, and answering accounting questions are just a few of the ways service is provided to franchisees. Many of the guides and processes made available to franchisees focus on the basics – proven recipes and methods for creating quality products, tools for accurate product pricing, ideas for reducing product costs, guidelines for excellent customer service, marketing materials for local and national campaigns, and processes for controlling product and labor costs. Field staff periodically visit bakery locations and consult with owners about bakery basics.
The learning and sharing community is one of the most exciting and unique components of the Great Harvest freedom franchise. Bakery owners provide a wealth of information and support to each other. Owners have the freedom to try the latest trend, and if they do, they are willing to tell others how doing so worked out for them. I've spoken to owners who have tried various ideas to improve profitability. Most of them brought more to the bottom line when they went back to basics, increasing sales and reducing costs through product quality, focused product line marketing and excellent customer service.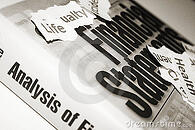 Preparing financial statements on a regular basis and using them as a tool for benchmarking keeps owners apprised of how well they are doing. Profit and loss statements will provide the necessary information to track whether or not sales and expenses are increasing or decreasing. The business owner can review the month to see if weather, events in the local area, a particular marketing campaign or other factors impacted their sales. An owner can also determine where costs have increased and if those increases are related to an increase in sales or other factors. Preparation of financial statements on a regular basis equips an owner with the information to project sales and production, track trends, and profitability.
In my experience, a bakery owner who is engaged in his/her business and focused on basics makes the "A" list of top performing bakeries.

Click here to learn more about Great Harvest bakery franchise opportunities:

Photo credits:
"My personal goals" by Artistashmita Free digital photos.com
"Three Business Goals" by Artistashmita Free digital photos.com
"Financial" by Juliastavros Free digital photos.com