Do you dream of running our own businesses and calling the shots someday?
A life unchained from your desk and corporate bureaucracy is rewarding, yet comes with its own challenges. The weight of responsibility on your own shoulders can be deflating too.

So how do you lighten your load?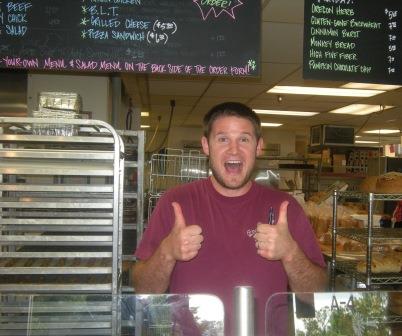 Being part of the Great Harvest Bread Freedom Franchise and Learning Community has many benefits. In addition to selling a healthy product and building your own business, there is the support of training, systems, recipes, an internal web site where owners can communicate about any subject and share ideas, bakery owners across the country who are willing to help each other whenever needs arise, and a support team at the home office that's ready to jump in and help whenever and wherever needed.
One of the huge, often unspoken, benefits is the value of friendships afforded by this bakery business connection.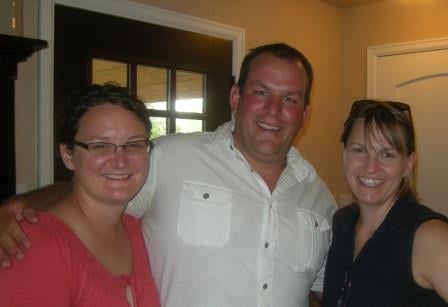 We live in a world where people seem to feel more and more detached, and hunger for meaningful connections. This venue for friendship couldn't have been more apparent than at the Colorado regional meeting I attended in June. Matt & Rachel Fehr from Greenwood Village (who also hosted the meeting), Matt & Sheri Salis (Denver), Jim Hansman (Lakewood), Julie Damschroder (Ft Collins), Kevin Peed (Boulder), Jim Giveans (Longmont), Cheri Miller (Arvada), CO and Bill and Peggy Dial (Albuquerque, NM) were all present to share progress, struggles, ideas and above all, friendship.
The group ranges from the Dials in Albuquerque, who started their bakery for over 20 years to new owners Jim Giveans (Longmont, CO) and Kevin Peed (Boulder, CO) who have been in the biz a little over a year (new to ownership, but not to the bakery business; both were managers for other Great Harvests before acquiring their own.)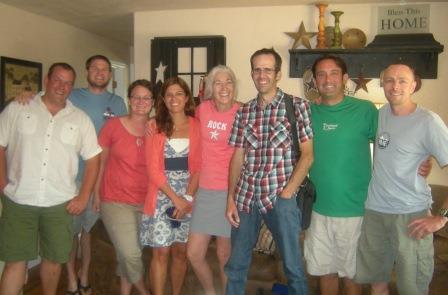 As any local retail business owner knows, it can be challenging at times. In the bakery business, you're not only dealing with the variables of baking products from scratch every day, you're working with a variety of people covering all bands of the spectrum from employees to customers. Things like losing a key employee, buying out a partner, quality trouble-shooting, hot weather, equipment breakdowns, and increased ingredients costs can sometimes make for a stressful day.
This group listened to each other, gave encouragement, support, and ideas. Just being able to talk about things of concern and knowing you have listening and caring ears can make the difference to turn things around. Plus, they just have fun together.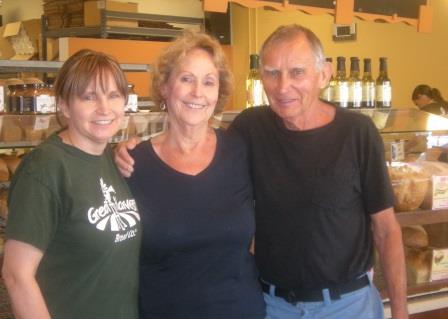 I visited and have been in touch with several of these owners since the meeting, and have seen firsthand the difference this get-together made for them. And it doesn't take a meeting to make the synergy happen. They talk to each other on a regular basis, and when needed, they're there to help each other out. Kudos to these bakery owners for creating not only an active Learning Community in the Colorado area, but a caring community as well.
Wondering if this business might be right for you? Use the button below: