Accounting for more than $400 billion of private sector GDP in the United States, franchises are an undeniable economic force to be reckoned with. Of course, certain franchise concepts and regional markets are stronger than others.
In Tampa, Florida, franchising outputs more than $2.6 billion into the local economy. And, as 2017 restaurant sales were higher in Florida than any other state nationwide, it's clear the Tampa market is the perfect landscape for restaurant franchise development.
That's just one of the reasons Great Harvest Bread Company has set its sights on the Tampa market for expansion – setting franchisees up for success and impressive demand before they even open their doors. In fact, we have plans to open 15 to 20 Great Harvest storefronts over the next five years in Tampa.
40 Years and 200 Locations Strong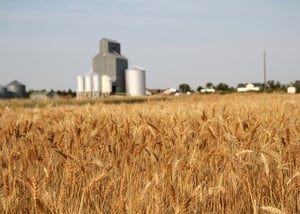 Established in 1976, our bakery cafe franchise has withstood the test of time and dominated the artisan bread sector for more than 40 years. We've stuck to our roots and the qualities that made us different from the very beginning – uniquely flavorful bread made with pure and simple ingredients, as well as wheat sourced from local farms in Montana.
Yet, we've also evolved to accommodate a growing guest base with a wider breadth of food needs. In addition to our authentic artisan breads, each of our locally-owned locations offers handcrafted goods, freshly-made sandwiches, biscuits and more.
Each recipe is handmade with the same care and attention as all our fresh-ground whole grains and bread loaves, making Great Harvest Bread Company a hit at all 200 of our locations across the U.S. It's also just one of the reasons we've been recognized as a Top 200 Food and Restaurant Franchise of 2018, placing No. 13 in the Baked Goods segment.
A Model that Gets the Wheels Turning for Multi-Unit Ownership
Aside from our impressive accolades, Great Harvest's unique model for multi-unit ownership provides the perfect opportunity for franchisees.
With our distinctive Hub & Spoke model, we award contracts for multi-unit owners to open stores in groups of at least three units – approximately one location per year. With this model, the main bakery cafe is your Hub, and the additional cafe stores are your Spokes. This unique model not only creates a lower cost per store, it also allows you to go where competitors can't.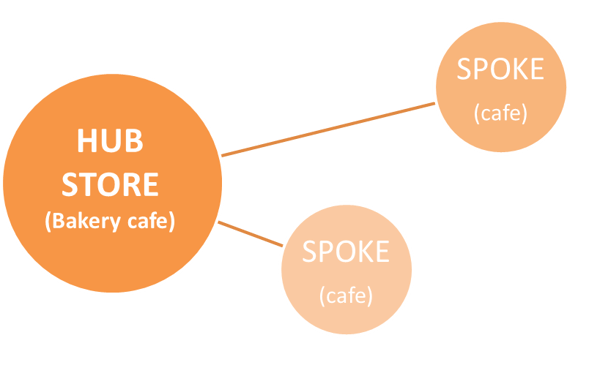 Since your Hub serves as a supplier for your other locations, you can expand your footprint and "own" your territory at a lower cost per store. You won't need to invest in the same amount of square footage and baking equipment at all locations and instead, can centralize operations at your Hub location. And, since you remain in control of your supply chain at your Hub store, you're able to continue expanding without compromising the top-notch, made-from-scratch quality ingredients your guests have grown accustomed to.
Similarly, with this model and the smaller space requirement for Spoke stores, you have the flexibility to capture high-traffic areas where competitors would be unable to operate. With locations that can be as small as 1,500 square feet, you're able to generate great revenue opportunities (at a lower cost) in areas other bakery-cafes wouldn't be allowed, due to minimum square footage requirements.
With multi-unit ownership increasingly becoming a franchising industry norm, our unique, sustainable and cost-effective model presents an incredible opportunity for franchise partners.
In fact, the margins for our Hub & Spoke partners are so good, the average Hub & Spoke combined AUV is nearly twice that of our already-impressive single-site bakery cafe locations.
An Unrivaled Restaurant Franchise Opportunity
By capitalizing on strong demand and targeting the right markets ripe for investment, Great Harvest Bread Company has become the go-to brand for consumers nationwide.
As we expand further into the Tampa area, there's never been a better time for Florida residents to get in on the ground floor of a fast-growing restaurant franchise. And, with our impressive margins and unique Hub & Spoke model, there's no better brand to align yourself with than Great Harvest Bread Company.
To learn more about the Great Harvest Bread Company multi-unit franchise opportunity, contact us today.
Contact Us