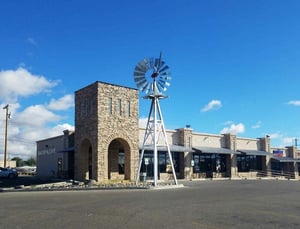 There are many benefits to the typical franchise model – a proven concept and system, brand recognition, corporate support. The franchisee is never truly operating alone. But, on the flip-side, one of the main frustrations we have witnessed from most multi-unit franchisees is that you don't have the flexibility to do things the way you need to in order to compete locally. You're required to do things the way the franchisor sets them out nationally – hours of operation, pricing, the look of their store and more. The biggest complaint you have is that what is done nationally may not be the best call for your region.
This "national" approach used for most franchise systems puts all of their franchisees in the same boat, when in fact they may swim in different waters. This model, by definition prevents you from reacting to local factors like your competitors or the weather, and limits your day-to-day abilities to succeed.
Great Harvest Bread Company's Freedom Franchise® concept is an opportunity that combines all the positive aspects of franchising with the autonomy of an independent business owner. The wealth of flexibility allows franchise owners to call the shots at all their locations with very few limitations, while enjoying the support of a system that has been around more than 30 years.
What is the Great Harvest Freedom Franchise?
Great Harvest Bread Co. is an atypical franchise because we offer a large amount freedom to our franchise owners along with the benefits of typical franchises. We are the sweet spot of franchise opportunities. We allow, and want, our franchise owners to call the key shots across their stores – which is crucial when managing multiple stores across your territory.
Your Great Harvest Bread Co. franchise can be as turn-key as you want – or not. Because we are a franchise with a proven system, there are just a few things that bakery owners must do, such as:
Use wheat from the Golden Triangle in Montana, where the highest quality grain in the world is grown
Mill wheat on site or at the Hub, which is a bakery and cafe, and deliver it to the Spokes, which is a straightforward cafe
Sell product within 24-36 hours
But other than that, franchise owners have freedom over their business. There is no universal pricing, menu, décor, etc. You can even choose what to advertise. As a multi-unit Great Harvest Bread Co. owner, you can make your territory as unique as you want.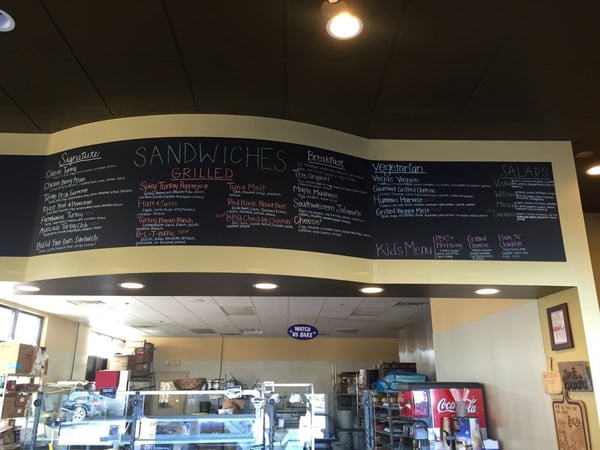 Why the Freedom Franchise is Right for Multi-Unit Owners
With our Freedom Franchise, you can operate your own "franchise within a franchise." You set the tone for all the stores in your territory. Here are a few examples of how you can run your territory according to your desire:
Consistency Across Stores – You have the freedom to set the pricing, menu, hours of operation and look of the stores however you want in your territory. You call the shots.


Product and Price – You have freedom in what to make and how to price it. This gives you the control to make what you know sells well in each community and to price it accordingly. You can provide the exact same menu at each location or emphasize products that you know appeal to each community.


Bake and Deliver – Multi-unit ownership under the Great Harvest Bread Co. Hub & Spoke model allows you to serve the same great products to more stores with smaller footprints and less equipment. In other words, you are your own supply chain because your bread is baked fresh every day at your bakery cafe Hub, and then delivered to your cafe Spokes in your territory.



For those who are ready to manage multiple locations, this opens the door to greater earning potential. The Hub & Spoke model allows you to get maximum productivity from your bakery equipment and share resources between your Hub bakery and Spoke cafes to reduce your costs and increase revenue.

Be a Competitor to Panera – Has Panera's growth had an impact in your territory? Have they impacted your sales? For every McDonalds there is a Burger King, for every 5 Guys a Shake Shack, for every KFC a Bojangles' or Popeyes, but think about it: who is the primary competitor to Panera? We're willing to bet it took you longer than three seconds to name one, which means the field is wide open for you!



This is your opportunity to add to your portfolio and be that primary competitor to Panera in your territory. Great Harvest Bread Co. offers a superior product to consumers. By owning multiple Great Harvest Bread Co. locations, you can serve exactly what consumers in your area want without bring constrained by what the franchisor dictates, and therefore compete effectively with Panera in your territory.
Because of the freedom to operate each one of your Great Harvest Bread Co. locations, whether they're bakery cafe Hubs, cafe Spokes, Hub & Spoke combined or a combination of all three, franchise owners remain engaged, happy and profitable.
To learn more about the Great Harvest Bread Company franchise opportunity, contact us today.
Contact Us