What are my go-to staples in the kitchen? With the exception of olive oil and kosher salt, no pantry item is more essential to me than whole grain mustard.
When I was a kid I actually hated mustard, but that was because my exposure to it was the (in my opinion) not very pleasant neon-yellow hot dog mustard that lived on the door of our family refrigerator and was seemingly only enjoyed by my mother. It is to this day, one of only two foods in the world I will not eat (the other being sweet pickles). It mistakenly made it onto my McDonald's cheeseburger once at the mall food court when I was 8 and after one not very pleasant bite that was the last time I ever ate it – in fact I think that was the last time I ate a McDonald's cheeseburger for that matter.
It wasn't until I was fourteen and started working at a French bistro as an apprentice cook that my mustard world was changed forever. On one of my first days there, the chef had just made some duck and cranberry pate and offered me a taste, with a slice of cornichon (a tiny French pickle) and a dollop of what he said was mustard - but it was unlike any mustard I had ever seen. It was dark, thick, and speckled with grains of whole mustard seed. I was skeptical but popped the entire bite into my mouth.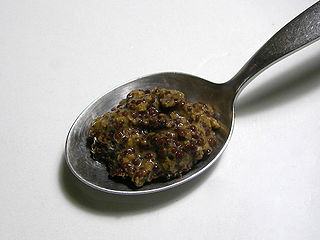 The taste explosion was unreal – this was why I wanted to train to be a chef. It was a whole grain mustard from Dijon in France that came in a stoneware crock capped with a cork and sealed with red wax – a million miles away from the yellow bottle of Plochman's at home. This one bite changed all of my perceptions of food reality. This began my lifelong obsession with REAL mustard (and pickles for that matter, but that is another blog). This stuff was incredible! It was crunchy, it was tangy with vinegar and white wine, and it produced a strong nasal pop like horseradish. This was what mustard was supposed to be.
As I began to really dive into learning how to cook I quickly realized that mustard, in its various forms is in almost everything. Sure it is awesome on a sandwich or slathered on a brat but it is also the background player in so many things. It is for this reason that I am never without at least three different kinds of mustard in my pantry.
Want to know the secret to making really fabulous vinaigrettes? It's a couple teaspoons of mustard, with the vinegar, to add flavor and body, and help the oil to emulsify.
Mustard plays an important supporting role in any meatloaf I am making and it is the first thing I reach for when I am making a marinade for any meat or seafood. I use it as the base for glazes after I sear meats and fish either on the stove or the grill.
I use mustard like glue to make things stick (try searing lamb rack chops then brush them with whole grain mustard and roll in a mixture of bread crumbs, fresh chopped rosemary, and minced garlic before finishing them off in the oven.) I even add a couple tablespoons of coarse whole grain mustard to the liquid when I am making braised short ribs or beef stew.
To me mustard is the duct tape of the kitchen.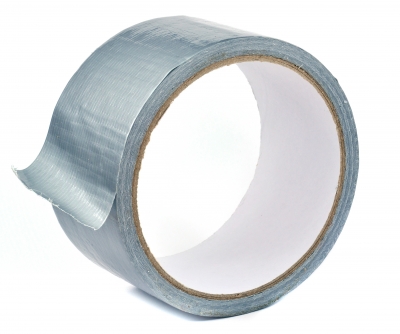 The secret weapon, the star player, or the supporting role – it is truly one of the most useful and essential pantry items there is.
What are some of your favorite ways to use mustard?
Want to try some of Scott's recipes? Use the button below to see his creations:
Photo credit: