What does it cost to run a bakery?
I can speak to what it costs to run a Great Harvest bakery but not an average bakery, if such a thing exists. We disclose all of our average financial information in our Franchise Disclosure Document, which we give to all prospective franchisees in the due diligence process.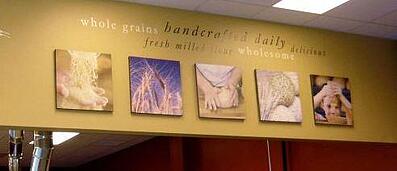 We share all of the metrics we think you need to make a decision on how much will it cost to run one of our stores should you decide to buy one. We give you average store sales for all of our stores and for "comp stores." (Comp store numbers show you an apples-to-apples comparison because only the stores that were open in both time periods of the comparison are included.) We give you a look at our average cost structure so you can take the sales volume level, make different assumptions with it and see how that impacts profitability. And, finally, we give you sales for new stores just opening up so you can see the difference between a brand new store and a mature one.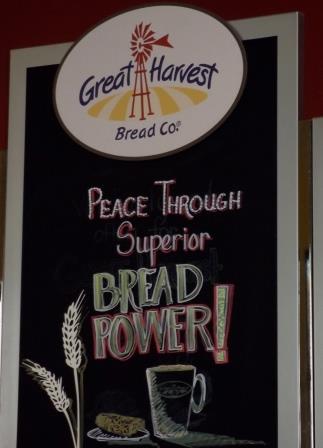 Once you have the tools to make the decision on how much it costs to run a bakery, we keep trying to help you make the numbers better. We have tools that help you track the biggest controllable cost in a bakery -- employee labor. And, we have short term incentives in place to rebate part of your initial fee when you track your numbers (knowledge leads to better control) in a way specified by us. And we are developing a pricing tool to allow our stores to better review profit margins on a real time basis. All of this leads to making the cost of running a bakery as low as possible.
But, back to my original question. What does it cost? About 85 cents on the dollar in our case. If you are interested in learning more about our numbers please give us a call.
Thanks for reading.