Jim and Louise Wescott will soon open the doors of their
Great Harvest Bread company in Lake Orion, MI
. On Friday October 12 they will offer a variety of fresh baked daily breads and sweets, as well as a lineup of high quality sandwiches made right before your eyes. You can check out their opening menu on their
website
.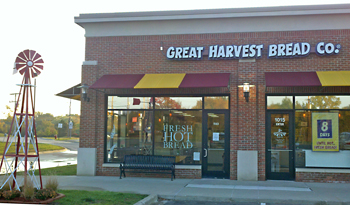 Last week I worked with them on finalizing the setup of their beautiful bakery. It's spacious and inviting, with lots of room for guests to come and gather and enjoy a whole grain treat or a robust espresso drink. Jim and Louise trained a great group of employees how to make delicious and hearty sandwiches—just in time for the beautiful Michigan fall.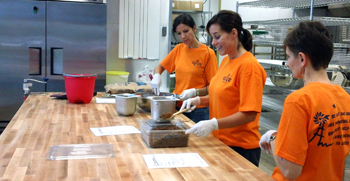 The Wescott's will be running a true family operation. Their son, Dan, has helped them set up their full service espresso program featuring coffees from the local Leelanu Coffee. Their other son, Mike, has been helping them set up the store and daughter, Renee, is busy test baking delicious concoctions! Jim's brother, Don, will be baking bread and you'll likely find Jim and Louise warmly greeting guests at the front counter most days. This long time Michigan family is proud to offer a robust lineup of local, Michigan made products.
Their new whole grain bread store is an exciting chapter for the Wescott family and for the Lake Orion community. They are proud to be providing handmade, whole grain products to their community and ready to become the neighborhood bread (and sweets and coffee and sandwiches!) store.