We pride ourselves on a foundation of being a learning and sharing community.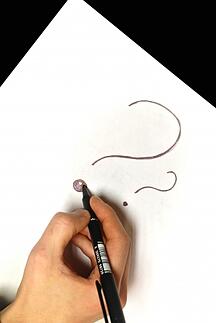 We strive for as much transparency as possible at all levels, from both the franchisor and franchisee perspective, within the organization. It is at the heart and root of our culture.
We like to talk openly about our successes and lessons learned. We want to share information.
As a result, one of the most frustrating things we face is when we are asked a question from a candidate during the pre-sale disclosure process that we cannot answer. Generally, this is not because we do not know the answer, but rather because the question is one that is not directly framed and answered within our Franchise Disclosure Document (FDD). Let me explain what I mean.
The FDD is a legal document which is presented to prospective buyers of franchises in the pre-sale disclosure process in the United States. Because of our aversion to having to tell a candidate that we cannot directly answer their question, we attempt to provide as much detail in our FDD as possible. Over the years, with each filing, we have added to, updated, and reframed our FDD in an attempt to answer most the questions we get asked by prospective franchisees. We are frequently told by candidates, franchise attorneys, and other franchise industry experts that our FDD is one of the most comprehensive ones they have ever seen.
Typically, the questions remaining that we cannot answer are those having to do with projections regarding the levels of earnings or profits. Of course, it is impossible for us to provide financial projections. There are just too many unknowns and variables and so much is dependent on the owner and, ultimately, the owner's execution in operating a bakery cafe franchise.
What we are able to provide is information on actual store sales and system averages, which is outlined in Item 19 of our FDD. The financial performance data in Item 19 is all factual data. This data is provided for prospective owners to do their own analysis to determine whether or not owning and operating a Great Harvest bakery cafe will potentially meet their financial expectations.
Our staff is available to clarify any of the financial information or explain the sources for the financial data provided within the FDD, but if questions go beyond the scope of what is represented within the FDD, we cannot legally share that information or provide assistance regarding financial projections. We do gather all questions though, and evaluate opportunities to provide additional data in subsequent FDD filings that will provide those answers based on factual data for future candidates.
Beyond our staff, local Great Harvest bakery and cafe owners are also very willing to share their personal experiences. As part of our pre-disclosure process, we do recommend that candidates speak to and visit as many owners within the system as possible to get first-hand knowledge of their various experiences. We also recommend that prospective owners enlist the services of an attorney and financial professional to assist them with further evaluation of the information provided within our FDD.
Have questions? Unless they are based on financial performance data not represented within the FDD, we should have the answers. Please feel free to call us at 1-800-442-0424 and as to speak to a member of the Franchise Development Department.
Question mark image courtesy of graur codrin / FreeDigitalPhotos.net