One of the most important questions a prospective buyer of a small retail business wants to know is "Will this business meet my financial expectations?" And if the business is underperforming, "will I be able to increase sales to meet my financial goals?"
According to the Small Business Association, there are approximately 23 million small businesses in the United States. [1] With so many small businesses in the U.S., opportunities to purchase an existing business are plentiful. Would-be entrepreneurs must weigh the pros and cons of opening a new business or purchasing an existing retail location. Morebusiness.com outlines the advantages of purchasing a business:
Advantages:
Existing customer base
Existing vendors
Existing staff and management
Knowledge transfer
Existing premises
Reputation
Easier to borrow money [2]
I've found that the short list of disadvantages looks surprisingly similar to the list of advantages.
Disadvantages:
Existing customer base –customers don't always remain loyal to the new owner
Existing staff and management – may not like changes in operations and ownership and leave
Reputation – hard to overcome an established negative reputation
Existing premises – location might not be ideal, existing lease may be a problem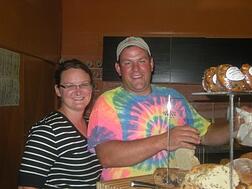 I interviewed Matt Fehr and Tyler Kimura, to learn how they increased sales and minimized the controllable disadvantages of purchasing an existing retail business. Matt owns the Greenwood Village, CO Great Harvest Bread Co. with his wife, Rachel. Tyler Kimura owns the Honolulu-Kahala, HI Great Harvest Bread Co. What do these owners have in common? Besides purchasing existing Great Harvest bakery franchises, they share similar views on how to run a successful bakery.
First and foremost both Matt and Tyler agree that you have to be passionate about the business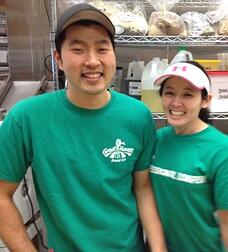 you purchase. If you don't love the business or believe in the mission statement and product, RUN! Like most things in life, it's hard to be enthusiastic and get out of bed every morning to do something you don't enjoy. Enthusiasm and passion will carry you through when you hit low points. It takes time and effort to learn a business that's new to you. Expect to work long days until you learn the business. Don't expect a manager to run the business as you would.
Customer service is key at both locations. Matt described his customer service as "over the top". Get to know your customers. Know their names, know what they like, and find out what's going on with them. Listening is huge! Hear what customers want and provide it, within limits. Tyler bakes customer favorite, Cinnamon Chip bread, everyday because that's what his customers want. Increase customer loyalty by making customers happy.
Be intentional about sales growth. You can't change what you aren't focused on. Matt and Tyler are always thinking about and trying new things to increase sales. Matt and Rachel extended their existing space and added seating. The result, sandwich sales increased 300%. Tyler extended the number of hours his bakery is open and attends Farmer's Markets with favorable sales results.
Labor costs can be one of the largest costs in a retail business. Tyler and Matt both control costs by working "in the bakery". They work shifts that could otherwise be staffed by an employee, increasing the bottom line immediately, and putting more dollars in their pockets. When employees are hired, hire right. Make sure they are the right fit for your business. Train employees on different tasks in the business to increase productivity.
Control costs by comparison shopping for ingredients. Predicting product sales reduces waste. Both owners pay close attention to predictions and sell out of sweets and bread most days. Sales predictions is one task that Matt never delegates.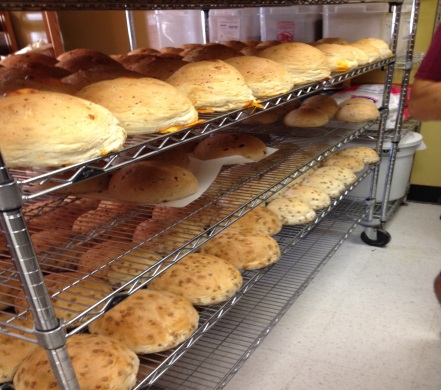 Neither of these owners had to overcome a bad reputation, but if you do you'll want customers to know there's new ownership. Spruce up the interior and clean, customers will see a difference when they walk in the door. Market. Have a Grand Re-opening.
Did the focus and hard work of these new entrepreneurs pay off? You bet! Matt and Rachel purchased their bakery in February 2011. They increased sales 82.9% over the same prior 12-month period. Tyler purchased his bakery in August 2012 and increased his sales 18.5% over the same prior 12-month period. And they both said it's hard work, but they are still having fun!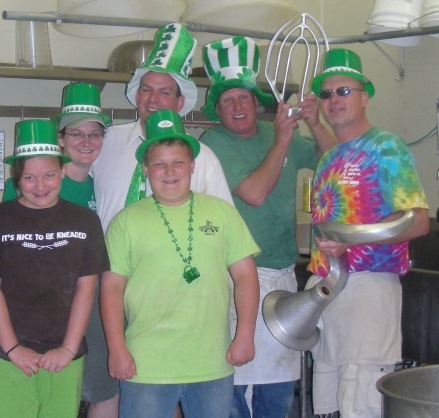 Are you looking for a small business to own? Maybe a whole grain bakery is needed in your neighborhood, or perhaps there is an existing bakery for sale. Learn more here...
References:
[1] http://www.sba.gov/content/small-business-trends
[2] http://www.morebusiness.com/running_your_business/management/Buying-A-Business.brc