For 15 years, Erika and Ray Boland have been taking the Atlanta bread market by storm. After working in medical supply sales, the husband/wife team decided it was time to pursue business ownership and open up their own bakery-café franchise with Great Harvest Bread Company.
"My husband and I love the bread, and we ate it in different places we lived – Michigan, Missouri and Ohio," Erika said. "But, when we moved to Atlanta, we realized there were no good bread places with the freshly-baked, handmade artisan loaves that we love."
So, in pursuit of business ownership – and a local bakery with great bread – Erika and Ray took matters into their own hands and opened a Great Harvest franchise in 2003.
"We fell in love with the product, and we have always loved their bread," Erika said. "We realized that as their menu expanded to include salads and sandwiches, it would make just as great of a lunch destination as a nice place to buy a baguette. It was a great business opportunity with a brand we really loved, understood and believed in."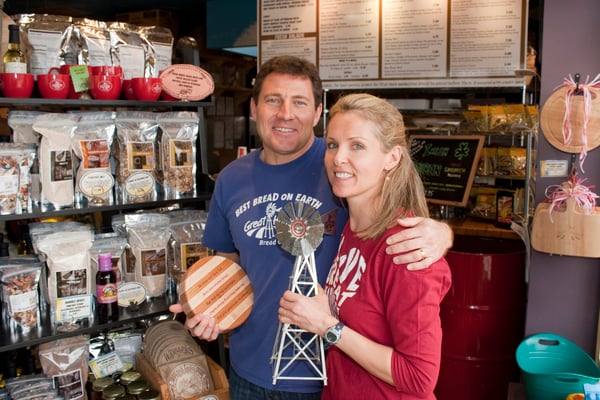 A Strong Business Opportunity that Also Plays to Their Strengths
Although the Bolands both worked in medical supply sales prior to opening up their franchise, Erika has an extensive background in nutrition. She is a registered dietitian from Bowling Green State University and has long understood the importance of a well-balanced diet.
"The opportunity was great for us because I'm really into healthy eating, so I was able to use my nutrition background in our cooking and all our recipes," Erika said. "And, my husband has his MBA, so owning this business really plays to both of our strengths, and we're able to implement our knowledge and experience every day."
Great Harvest's fresh-milled, whole grain breads rich with vitamins,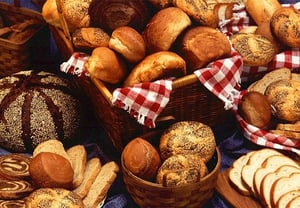 nutrients and fiber are essential to a healthy and balanced diet. By providing fresh-baked, natural bread to the community, Erika and Ray are able to play a part in helping their neighbors achieve a well-rounded and healthy diet – something that Erika has long been passionate about.
"We feel good about baking and selling something that tastes great and is also good for you," Erika said. "It makes up a central part of our family's diet, and as a business owner, it's just really important to sell a product and be part of a company's mission you believe in."
Building Brand Awareness and Profits through Multi-Unit Ownership
Erika and Ray experienced such success with their first Great Harvest franchise that they decided to open another one in 2014. The Bolands were able to leverage the brand awareness generated by their first location to drive business to their new bakery.
With Great Harvest Bread Company's unique Hub & Spoke model, expanding to become a multi-unit owner is extremely simple. With the franchise model, a Great Harvest franchisee can cover large territories for significantly less investment than competitors, but still make and serve fresh bread made from scratch, by hand, every day. With control over a single bakery operation, franchisees can maximize coverage while still allowing them to be hyper-local with a personal touch in smaller communities.
Ray explained how they are able to share products and staff between their two locations to maximize profitability. They grind their fresh flour daily at their Hub in John's Creek, and then bake a variety of fresh breads at both their Hub and their Spoke in Alpharetta. Their second location has made it possible for them to bake – and sell – a lot more handmade bread.
"For example, to make 70 loaves of honey wheat versus 48 loaves of honey wheat, the marginal cost on those extra loaves is pretty low because I already have the people and equipment there," said Ray. "So another 10 minutes on the baking table and you get from 48 to 70 loaves. Outside of the ingredient costs, there is very little extra labor and the overhead stays the same, so the marginal cost of the additional loaves is really low, which helps your profitability."
Though some may be apprehensive to open multiple locations, Erika said it has only catapulted their brand further and helped them to build on their positive brand awareness.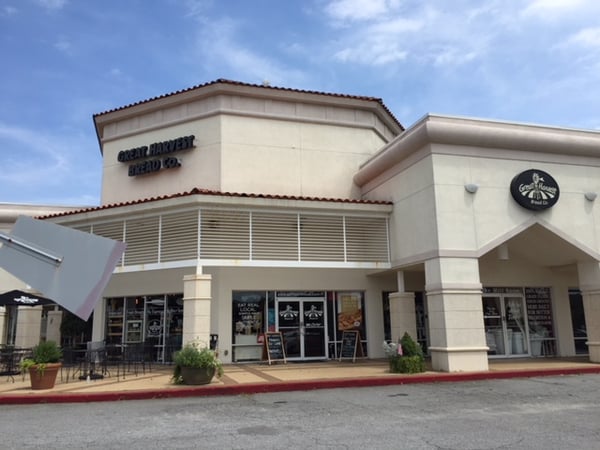 "Opening the second location was great – it helped us a lot financially," Erika said. "And, as you open more locations, it obviously helps brand awareness. More people now know who we are, what we do and that they can come to us for a great-tasting meal with fresh-baked bread."
Erika and Ray host many events at their bakeries to introduce new customers to the Great Harvest brand, including bakery tours and tasting events. They also go out into their community to do slicing events at races and at schools, as well as attending several farmers markets in the summer. As the Bolands continue building on the brand recognition for their multiple locations, demand for their products has expanded to other nearby markets.
"People in other markets are dying for us to open a store in their market," said Ray.
With multiple locations under their belt, and doing what they love every day, the Bolands have found both happiness and success with their Great Harvest Bread Company franchises.
Are you interested in owning a bakery cafe franchise with a strong mission, solid product and proven success? Contact us today to learn more about franchise opportunities with Great Harvest Bread Company.
Contact Us