Thanksgiving is my favorite holiday. Ah, the smell of turkey roasting in the oven. The sound the mixer makes as it mashes potatoes between the blades. Children (and some adults) place black olives on their fingertips before eating them one-by-one. Pulling warm Virginia Rolls out of the oven and watching butter melt on top. Browned pumpkin and pecan pies sitting on the counter, waiting to be topped with fluffy whipped cream.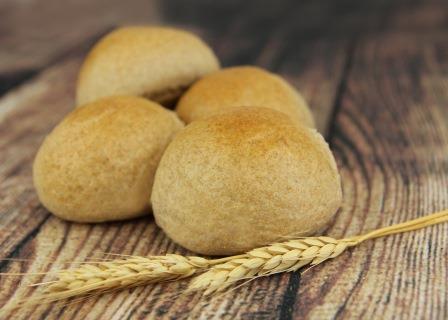 The warmth I feel when family and friends gather to share a meal and to give thanks is what I like most about this holiday. Thanksgiving seems to escape most of the hustle and bustle associated with some other holidays. You can't go too far, once the turkey is placed in the oven, right? People have a chance to sit and visit, watch the Cowboys or Lions play football, or finish preparing the rest of the meal in a somewhat relaxed manner.

Thanksgiving crosses most religious and cultural lines. When my son went to college in the United Kingdom, what American meal did he prepare for his mates? A Thanksgiving dinner! I can't think of a religion or culture that doesn't find significance in the act of being thankful. Gratitude is what makes this holiday so inclusive. Whether you're new to the United States or your family has been here for generations, you can find a way to connect with and celebrate the Thanksgiving holiday.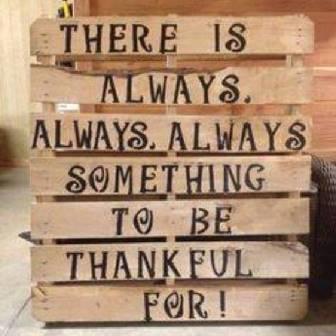 One of our family traditions, as we sit around the Thanksgiving table, is for each person to share what they are thankful for. Gratitude is defined by Oxford Dictionaries as "The quality of being thankful; readiness to show appreciation for and to return kindness."
Gratitude takes "thank you" one step further; it's "the emotion of expressing appreciation for what one has — as opposed to a consumer-oriented emphasis on what one wants or needs" (PsychologyToday.com).

People benefit from a life lived with gratitude. According to this article from the University of Berkeley's Greater Good Science Center, some of the benefits of gratitude include:
Physical indicators of being more resistant to stress, such as stronger immune systems and lower blood pressure.
A higher sense of self-worth.
Improved social relationships.
The ability to experience more joy, optimism, happiness and to celebrate the
present.
The ability to block toxic, negative emotions (including depression,
resentment, envy and regret).
Gratitude Can Be Expressed Throughout the Year

At Great Harvest headquarters in Dillon, Montana, trainings are held during the year for new franchisees. These trainings culminate in the opening of our "training" bakery six times a year, to the public. Trainees are fully immersed in the real- life experience of operating a bakery for three days. Gross sales from these Great Harvest "Bake Days" are given to six separate charities. Our community gets to purchase tasty breads and goodies, the nonprofits we support get an increase in their bank accounts, and our newest franchisees get a valuable learning experience. Win-win-win.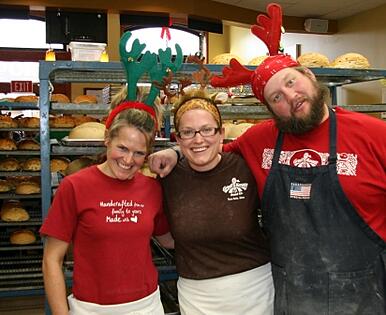 In the next couple of weeks, the employees here at the Great Harvest Franchise office get to express our gratitude in a special way. We open the bakery one last time for the year. Our gratitude for the community's ongoing support of our Bake Days is expressed by baking and giving out fresh loaves of bread. Warmth exudes from the bakery as relationships are built with the act of giving and receiving. (Read more about why this is our CEO's favorite work day of the year).
Melody Beattie's quote on gratitude is one of my favorite quotes ~
Gratitude unlocks the fullness of life.
It turns what we have into enough and more.
It turns denial into acceptance, chaos to order, confusion to clarity.
It can turn a meal into a feast, a house into a home,
a stranger into a friend.
Gratitude makes sense of our past, brings peace for today,
And creates a vision for tomorrow.
May your Thanksgiving be full of gratitude!
Holiday gift shopping this weekend? See which bakeries offer online ordering here or check out the gifting options at your local neighborhood bakery:
If you enjoyed this post you may also be interested in: Why Social Responsibility is Good Company Policy & Good Business
Image credit: Pallet of Thanks via NaturalSolutionsMagazine