Derek and Sophia Bates are gearing up for a big day tomorrow -- the opening day of their bakery!
This brand new Great Harvest Bread Co. franchise in Twin Falls, Idaho will launch on September 27th. The Bates family is looking forward to bringing their passion for whole grain products to their new community. Their dream of owning a small business will be a reality.
Derek and Sophia met while attending college at Utah State University. Sophia earned a science degree in Fisheries and Wildlife. She has worked hard as a stay at home Mom and looks forward to balancing her busy family and a busy bakery.
Derek earned his Bachelors and Masters Degrees in Electrical engineering. After college, Derek worked ten years for the Navy in California and has been working for the Air Force as the bakery prepares to open. Derek enjoys working on projects around the house and has applied some of his engineering and handyman skills to various construction projects throughout his bakery.
Derek and Sophia will highlight fall seasonal features with such classics as Cranberry Orange bread and Pumpkin Chocolate Chip batterbread and muffins. They will "Fall Back to Apples" with the delicious Apple Spice muffin and batter bread. For more of their mouthwatering features, check out their website.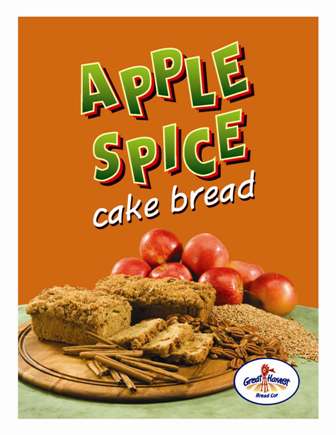 The bakery opening has been a journey for the Bates family. When they began their dream of opening a brand new bread franchise, they were still living in California. They decided to make the move to Twin Falls in order to be closer to family. They are excited to be rooting themselves in their new community and can't wait to serve hot, fresh whole grain products!
Will you be able to stop by their opening and say hello?
Do you have a dream of opening your open business? Click below to learn more: