We like to explain our unique business model by saying:

When you open a Great Harvest bakery, there aren't many rules on how to run your store. Owners of each franchise do it their way, but within the context of a community of like-minded and like-talented and like-spirited owners. By connecting both bakery owners and franchise staff together into a learning community, we all profit from 200+ minds and 30+ years of experience. These free-flowing ideas keep us fresh. Bakery owners support the entire system with ideas and feedback. It's collaboration at its best. And it provides an amazing competitive advantage.
Sometimes we hear bakery owners describe this business model to potential new franchisees by saying something like "You can sell car tires in your bakery if you want to – it's really that much freedom." No one ever has sold a tire, but the idea of being able to appeals to many of us.
The story of the Learning Community and the Freedom Franchise is not the lack of rules. Just like the story of the Three Little Pigs is not how to build a house.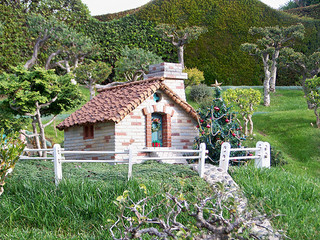 The real stories are just the opposite. They are about the presence of support.
When we talk about the Learning Community and Freedom Franchise, we might speak of them separately, but the key to success is having both concepts working together.
The Learning Community at its best is a part of the Freedom Franchise because many of the things you want to do in your own local bakery have already been tried somewhere. The beauty is that you can find that somewhere and study it.
Like a case study in business school, but better because you can talk directly to the business owners and the business is one you understand. But also, just like that business school case study, the facts won't be exactly like yours. You will need to think about it, study the outcomes, and then decide if you want to exercise your freedom to execute something you researched in the Learning Community.
If you are attracted to Great Harvest because of the Freedom Franchise, I'd encourage you to ask yourself:
Do I want to run my own show completely alone and on my own?
Do I want to be a part of a community of like minded people seeking a common goal with the freedom to make my own choices?
The Learning Community works best if you want the latter. People in Great Harvest want to be here. We want to be around people that challenge and support us. We want to be around people that like to laugh as much as they like to succeed.
If that environment sounds good to you, we would love to talk to you about how we can help you build a brick house --- I mean, bread store;-)
Learn more about small business ownership with Great Harvest:
Photo credit: Loren Javier via photopincc