Janet and Jeff Ganoung have a deep rooted passion. As owners of the Charlotte, NC Great Harvest Bread Companies in King's Court and the Shops at Piper Glen, the couple has hosted an Animal Kneads Day for the past six years raising approximately $50,000 for spay and neuter clinics in Mecklenburg County.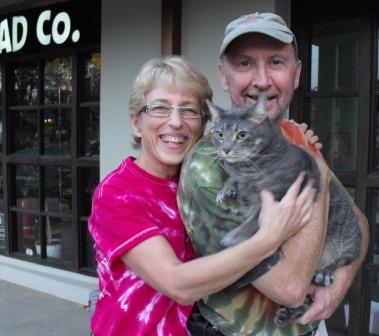 When Janet talks about it, she can't help but smile. "Animal Kneads Day is such a happy day. People bring their own animals, kids enjoy face painting… it's really fun like a festival and for such a good cause - raising funds for the clinics."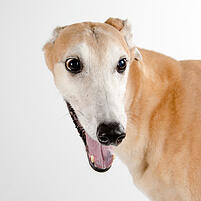 Animal Care & Control holds spay and neuter clinics throughout the year with the aim of lowering the amount of dogs and cats born, which in turn lowers the euthanasia rate. The county is able to offer these clinics at a lower cost to help people who otherwise may not be able to afford the services.
Jeff says, "The monies raised at Animal Kneads Day help to remove the economic barrier associated with the spay/neuter procedure. Equally important is the critical need to educate the public as to its importance."
The Ganoungs will continue the tradition this year on Sunday, August 18th at their neighborhood Great Harvest bakery, at 6420 Rea Road in the Shops at Piper Glen. For a $10 donation, supporters can get a loaf of bread, including the event's signature bread – AK Cinnablast. 100% of the donation goes to the cause. They'll also be part of the Celebrity Bake Off to be held July 20th at the Zoom Room in Ballantyne's Toringdon Market.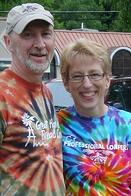 The Ganoungs don't plan to stop any time soon.
Janet commented, "This is our seventh year hosting the event. Our long-term goal is to have a zero euthanasia rate for homeless animals in Mecklenburg County. Each year we feel we move closer to this goal. Eventually, we hope to have to borrow animals from surrounding counties for adoption."
If you happen to live in the Charlotte area and would like to volunteer to help with upcoming events, please contact Melissa Knicely, Public Information Specialist at Char-Meck Police Dept's Animal Care and Control, mknicely@cmpd.org or 704.336.3627.
Looking for a franchise that let's you choose how you give back to your own community? Click the button below to learn more: